Takeda Pharmaceuticals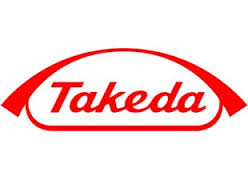 With origins dating back to 1781 in Osaka, Japan, Takeda Pharmaceutical Company has grown to become one of the 15 largest such firms in the United States. From primarily manufacturing penicillin and vitamin B in the 1940s, Takeda went on to market new products in the American market, including popular cancer-fighting agents as well as the heartburn drug known as Prevacid.
Since its 1999 introduction of best-selling type 2 diabetes medication Actos, Takeda's U.S. market share has grown significantly. However, as reports of dangerous Actos-related side effects have increased in recent years, and an onslaught of litigation has ensued, the pharmaceutical giant has experienced a series of challenges.
Pharmaceutical products manufactured by Takeda
In addition to its wildly popular type 2 diabetes drug, Takeda is responsible for the manufacturing and marketing of a wide range of other medications, including:
Dexilant, for the treatment of acid reflux
Colcrys, a treatment for gout and hyperuricemia
Prevacid, a popular treatment for peptic ulcers
Omontys, used to treat anemia resulting from chronic disease of the kidneys
Uloric, also a treatment for gout and hyperuricemia
Rozerem, used to treat insomnia
Velcade, a treatment for multiple myeloma
It should be noted, however, that in the United States, the bulk of Takeda's financial success has been due to its type 2 diabetes drug Actos, which grossed upwards of $3.4 billion in 2011 alone, representing 25 percent of the company's total sales.
History of controversy surrounding Actos side effects
As the popularity of Actos continued its meteoric rise, the number of adverse event reports and concerns about dangerous side effects of the drug also escalated at an alarming rate. Multiple studies began to demonstrate a link between use of the drug and higher rates of bladder cancer and heart failure. In 2007, the U.S. Food and Drug Administration (FDA) issued a safety alert for Actos and required that a so-called black-box warning be added to its labeling, underscoring the risk of heart failure posed by the medication. In June, 2010, a former Takeda employee filed a whistleblower lawsuit alleging that Takeda did not properly and publicly disclose known information about the risk of congestive heart failure faced by patients using the medication.
Also in 2010, the FDA announced that it would continue to study the possible link between Actos use and subsequent development of bladder cancer, and in June of 2011, the sale of the drug was banned in both Germany and France. In that same year, the FDA issued a warning to patients that explicitly addressed the elevated risk of bladder cancer in those using the medication for a year or longer. During this same time period, additional scientific studies emerged, lending further support to the alleged connection between Actos use and cancer.
Ongoing Actos litigation and Takeda's response
With thousands of Actos users reporting life-threatening conditions such as heart failure and bladder cancer, it should come as no surprise that a large volume of lawsuits seeking significant financial compensation has taken root across the country. Plaintiffs have initiated product liability actions against Takeda as well as Eli Lilly & Co., the pharmaceutical giant responsible for helping market Actos in the U.S. In late 2011, the U.S. Judicial Panel on Multidistrict Litigation established an Actos multidistrict litigation intended to consolidate similar cases, achieve judicial economy and eliminate the risk of inconsistent pretrial rulings for plaintiffs with common fact patterns and allegations. Claims have also been making their way through state courts nationwide, and have already produced sizable Actos verdicts and settlements.
Despite the ongoing, tenacious nature of the litigation surrounding Actos, Takeda has remained steadfast in its defense of the drug itself and its corporate conduct. In April, 2014, a federal jury in the Western District of Louisiana awarded a plaintiff suffering from bladder cancer allegedly caused by Actos use $1.475 million in compensatory damages and also awarded punitive damages against Takeda and Eli Lilly in the amounts of $6 billion and $3 billion, respectively. In the face of such a devastating legal loss, Takeda asserted that it would vigorously challenge the verdict and that the company did not believe that the evidence in the case supported the conclusion that Actos was responsible for the plaintiff's cancer. The company also maintained that it had, at all times, acted in a wholly prudent and appropriate manner with regard to the development, marketing and sales of Actos.
Thus far, Actos cases that have gone to trial have produced mixed results. While the company did suffer a serious blow in the aforementioned case out of the Western District of Louisiana, a closely-watched Actos trial in Nevada recently produced the opposite outcome. Though the plaintiffs sought millions in compensatory damages and billions in punitive damages because of the bladder cancer they alleged to have been caused by Actos, the jury ultimately found in favor of the pharmaceutical maker. This occurred, despite the fact that the judge in the matter had declared that Takeda had destroyed documents pertaining to the case and had also accused Takeda's lawyers of committing misconduct during the pendency of the trial.
Takeda's challenges continue to mount
With thousands of Actos lawsuits currently pending in state and federal courts throughout the country, it remains to be seen whether Takeda will attempt to reach a large-scale settlement with plaintiffs. Not only is Takeda facing seemingly endless litigation over the alleged link between Actos and bladder cancer, a battle with Eli Lilly make also be taking shape. As Takeda's U.S. marketing partner for Actos from 1999 to 2006, Eli Lilly believes that its agreement with the Japanese drug maker includes indemnification for losses and expenses resulting from this litigation, including the massive recent punitive damage awards reaching into the billions of dollars. However, Takeda has publicly disputed this claim, thus setting the stage for another legal struggle that could have serious financial implications for both firms.