Xarelto Lawsuit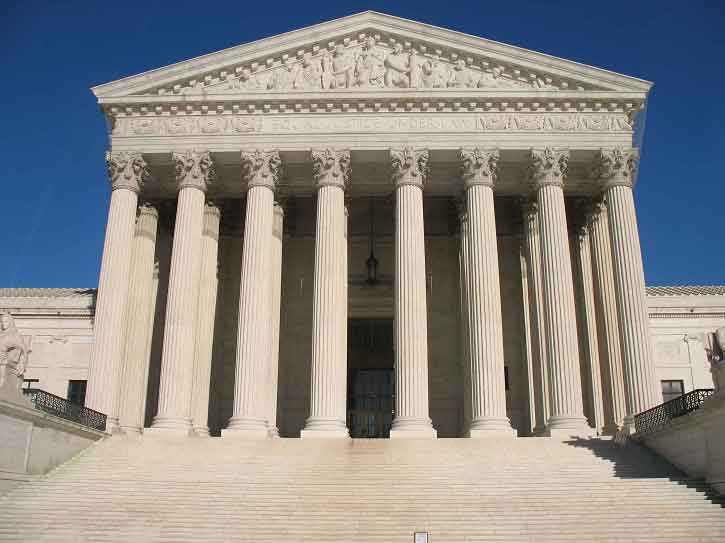 The anticoagulant drug known as Xarelto has proven increasingly problematic in patients undergoing knee, hip and other invasive surgeries, prompting the filing of several lawsuits across multiple U.S. jurisdictions.
A Xarelto lawsuit may be an appropriate course of action for anyone directly harmed by the drug, as well as surviving family members of any patient who died after succumbing to the deadly effects of this medication. A product liability claim can not only result in compensation for you injuries and lost wages, but can provide the much-needed satisfaction that your experience has been acknowledged and recognized by the judicial system – and the drug manufacturers – as a valid cause of action deserving of retribution.
As compared to litigation involving competitor Pradaxa, Xarelto lawsuits are in relative infancy. However, more and more plaintiffs are coming forward with their allegations of excessive internal bleeding – and the drug companies are starting to take notice. Earlier this year, one plaintiff filed her Xarelto lawsuit in the Eastern District of Pennsylvania after suffering excessive bleeding following a medical procedure in 2013.
While multidistrict litigation (MDL) has not yet been established, plaintiffs advancing similar and comparable claims are likely to combine their cases much like plaintiffs involved in the MDL against Pradaxa manufacturer Boehringer Ingelheim – which just settled claims for $650 million.
Xarelto bleeding and injury
Patients injured by Xarelto most commonly report excessive internal bleeding, including bleeding in the abdominal or cranial area. This bleeding can quickly lead to hemorrhaging, followed by a stroke or even death. The anticoagulant, also known as rivaroxoaban, was first approved by the Food and Drug Administration (FDA) in 2011 to reduce the risk of stroke in patients suffering from deep-vein thrombosis or the risk of pulmonary embolism (blood clots) following knee and hip surgery. The drug was originally touted as a safer alternative to the older anticoagulant known as Warfarin. However, studies have compared these drugs and concluded that there is little difference between the two – and unlike Warfarin, these is no known antidote to put a stop to the excessive Xarelto internal bleeding.
The FDA has yet to issue a mandatory recall of the drug, however it continues to caution users as to its potentially deadly tendencies. In addition, the FDA recently refused to expand the approval of Xarelto to include treatment for acute coronary syndrome (ACS), a condition marked by reduced blood flow to the heart. Concerned over the blood thinner's history of causing life-threatening hemorrhaging, the FDA actually rendered a unanimous decision against the makers of Xarelto – Bayer AG and Johnson & Johnson – declaring it too unsafe for use in cardiac patients.
Notwithstanding widespread patient reports of adverse Xarelto side effects, its makers continue to hype its effectiveness in treating thrombotic episodes. In one clinical trial, the drug actually outperformed Warfarin in the treatment of potential prophylaxis of deep-vein thrombosis after knee or hip surgery.
However, the outcome of this and other clinical trials involving the drug did not dissuade the FDA from mandating the placement of several warning labels on Xarelto, including:
Increased risk of thrombotic events following premature discontinuation of the drug;
Epidural and spinal hemotomas;
Adverse pathological bleeding;
Adverse reactions in patients experiencing acute renal failure
Accusations of false or misleading advertising
The makers of Xarelto were also in receipt of a letter from the Office of Prescription Drug Promotion, dated June 6, 2014, containing a significant number of accusations regarding the misleading nature of the Xarelto product and its claims with regard to atrial fibrillation. More specifically, the OPDP addressed several claims of effectiveness that were not coupled with information relating to the known risks of Xarelto – a practice considered to be unlawfully biased and misleading for consumers. The letter continues by pointing out that Xarelto advertisements typically contain claims such as "[Xarelto] is the first and only once-a-day prescription blood thinner for patients with AFib not caused by a heart valve problem, that is proven to reduce the risk of stroke—without routine blood monitoring" in bright, colorful font, while risks were listed in a separate space without any sort of emphasis.
In addition to the misleading nature and format of Xarelto advertisements, the OPDP further accused the manufacturer of making misleading statements with regard to whether patients would ever need to make dosage adjustments – a common problem associated with the Xarelto predecessor Warfarin. Despite the claim that Xarelto patients would need to make "no dosage adjustments," the OPDP pointed out that patients dealing with contemporaneous renal issues would need their dosage adjusted regularly.
False and misleading advertising is one of the hallmark claims in a personal injury or product liability lawsuit, as it often goes hand-in-hand with a drug maker's failure to warn patients of known and inherent risks associated with the product. In the context of a Xarelto lawsuit, failure to adequately describe the blood thinner's inherent risks could quickly give rise to liability.
Xarelto lawsuits and compensation sought by claimants
Those who are ready to pursue a Xarelto lawsuit will need an attorney who can gather compelling evidence. At a minimum, medical records and treatment plans should include documentation of excess bleeding or uncontrollable hemorrhaging while using the drug. From there, establishing liability is possible if your Xarelto lawyer can show that the drug manufacturer knowingly or negligently placed you at risk of harm and, failed to warn of the dangers of the product, failed to adequately test its product for safety, or designed an inherently dangerous drug from the outset.
While the makers of Xarelto have yet to address the allegations and concerns raised by plaintiffs, the OPDP or the FDA, a successful lawsuit can help make certain Bayer AG and Johnson & Johnson can no longer avoid accountability.