Actos and Heart Failure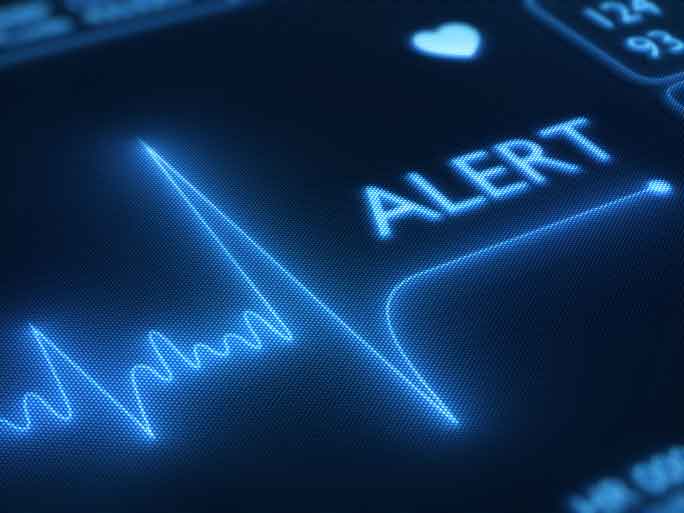 Risk is inherent in the use of any pharmaceutical drug. Yet, suffering temporary side effects like headaches, diarrhea, or dizziness is one thing, and developing life-threatening complications like bladder cancer or heart failure is another matter entirely. When well-respected medical journals publish scathing studies alleging that Actos side effects include an increase in the risk of heart attack, the U.S. Food and Drug Administration has no choice but to listen, as the lawsuits tend to pile up.
FDA issues black box warning regarding Actos and heart failure
Actos has had FDA approval since July 1999, but a number of adverse events reports and medical studies published in esteemed journals has caused the administration to take another look at the diabetes drug. In 2007, the FDA issued a stern black box warning for all drugs in the thiazolidinedione (TZD) class — stating that, for some patients, "continuation of therapy has been associated with poor outcomes, including death."
Studies show Actos & other TZD drugs increase risk of heart attack
Researchers found that drugs like Actos, Avandia, Avandaryl, Avandamet and Duetact cause patients to suffer sodium and fluid retention, which in turn leads to heart failure. A systematic review of three randomized controlled trials involving 10,731 patients found that use of TZD class drugs "doubled the risk of heart failure," compared with controls. The median duration for heart attacks or heart failure was approximately 24 weeks. An estimated 110 patients are hospitalized as the result of TZD heart failure each year.
By contrast, older drugs like metformin and sulfonylureas are less expensive and more effective for the treatment of type II diabetes, without the cardiovascular risks. However, the American Diabetes Association and European Association for the Study of Diabetes still recommend the consideration of TZD drugs in patients who are not well controlled on diet, lifestyle and metformin therapy – as an effective alternative to insulin therapy.
Which patients are at risk for Actos heart failure?
The FDA's black box warning advised physicians to monitor for signs of heart failure, such as edema and significant weight gain. If discovered, these patients should stop taking the TZD drug immediately and consider other options. Regulatory agencies differ in their assessments of risk and restrictions on the use of these agents, but populations that may suffer a higher risk of heart failure include:
The elderly
People with edema
Patients with any history of heart failure (especially class III and IV)
The 2008 review published in the journal of Geriatrics and Aging warned that screening patients may not be enough to prevent new heart failure cases from arising. They concluded, "We determined that the thiazolidinediones could cause heart failure even among pre-diabetic individuals without a history of heart failure, among individuals not assigned to insulin, and among a younger population."
Actos manufacturer Takeda has also admitted that "Actos may not be right for everyone," and that "Actos can cause or worsen heart failure" by causing the body to keep extra fluid, which leads to swelling and weight gain – all of which leads to heart failure.
More Actos heart failure lawsuits filed, while bladder cancer cases move through court
No lawsuits regarding Actos as a heart failure risk have gone to trial yet. The Actos bladder cancer risk cases are moving through the federal court of Louisiana first. So far, Takeda has fought a hard battle and won five of six trials, according to Bloomberg News. "We're very pleased we prevailed," said Takeda spokesperson Kenneth Greisman. "We remain confident Actos is an important treatment for patients."
In April 2014, a federal jury ordered Takeda and partner Eli Lilly & Co. to pay over $9 billion in damages to former shopkeeper Terrence Allen who developer bladder cancer after using the drug, but the verdict is being contested. "Takeda respectfully disagrees with the verdict and we intend to vigorously challenge this outcome through all available legal means, including possible post-trial motions and an appeal," Greisman told the media. "We have empathy for the Allens, but we believe the evidence did not support a finding that Actos caused his bladder cancer. We also believe we demonstrated that Takeda acted responsibly with regard to Actos."
Even though it will be a difficult battle, Actos lawyers still feel there is some merit to taking the company to task. Bloomberg News reports that the early trials revealed evidence of the company willfully destroying documents, misleading regulators, and withholding life-saving data from patients and their doctors. For these reasons, juries are willing to consider large punitive damage sums. The difficult nature of these cases also underscores the importance of hiring experienced legal counsel.