Hiring an Actos Lawyer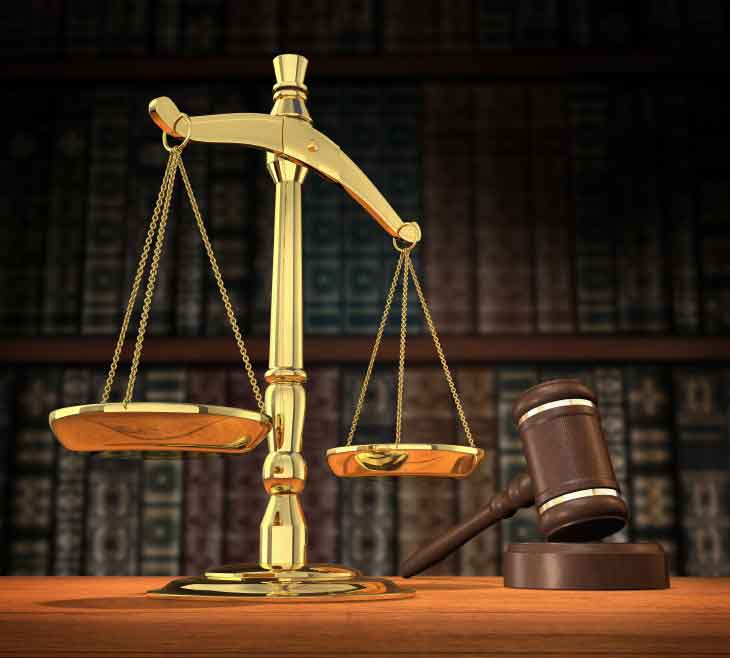 The controversy surrounding popular diabetes drug Actos gained real momentum in June of 2011 when the U.S. Food and Drug Administration issued a safety communication in which the agency warned consumers that taking the medication for a year or more could greatly increase their risk of developing bladder cancer.
Countless patients already taking Actos were shocked by the news that their diabetes drug was suspected of posing serious risks to their health, and many others had already developed the bladder cancer about which the FDA was now warning. This is the point in time when many users of Actos began searching for a qualified Actos lawyer to help them explore possible options.  Given the devastating impact bladder cancer has on its victims, those who feared that their illness was a directly caused by Actos started seeking skilled, experienced attorneys to assist in their quest for justice and fair compensation.
Individuals suffering from bladder cancer must understand that a seasoned attorney is in the best position to educate them about the litigation process, help them understand the facts that must be established in order to prevail and gather essential evidence to build a winning case. Victims interested in maximizing their chances for a substantial financial recovery, whether through a negotiated settlement or a jury verdict, need a talented, knowledgeable Actos lawyer to lead the way. However, selecting the right attorney can pose a challenge without the right information.
The benefits of finding a skilled Actos attorney
Potential plaintiffs may assume that since the FDA has issued direct warnings about the connection between Actos and bladder cancer, and significant scientific research has provided additional support for the agency's conclusions, their case will be easy to prove in a court of law. The fact remains, however, that every claimant will be required to establish that the injuries they have suffered were caused directly by their use of Actos. This is a task that involves marshaling substantial amounts of evidence, each piece of which will be strenuously challenged by the drug maker's army of high-powered attorneys. In many cases, defense attorneys will argue that the plaintiff's bladder cancer was the result of smoking or other behavior, or that the drug's risks were known to the patient in advance of use.
To counter such tactics, the most successful Actos lawyers will be able to draw upon their experience handling dangerous drug cases in order to explore the history of the drug's research process, safety approvals, testing and marketing. The best Actos litigators understand precisely the types of evidence necessary to establish drug maker negligence, particularly when it comes to Takeda Pharmaceuticals' prior knowledge about Actos and bladder cancer risk and its decision not to warn consumers so as not to negatively impact profits.
Guidelines for identifying the best Actos attorneys
When it comes to finding a lawyer to handle your Actos lawsuit, it may seem as though the options are endless. However, identifying an attorney who is truly qualified to represent your interests in this most important matter does require careful consideration of a series of factors.
In order to maximize your chances of prevailing in your claim:
Remember that experience counts. When pursuing compensation in a dangerous drug lawsuit, keep in mind that you will be battling a large corporation with very large legal budgets. For that reason, it is essential that you have an advocate on your side who has done battle with pharmaceutical giants in the past and has secured successful outcomes. Not only should prospective counsel have advanced negotiation skills, but he or she also must possess the ability to take a case all the way through the trial stage.
Focus on fit. Impressive reputations are great, but if you cannot establish a solid, open and collaborative relationship with your Actos attorney, success is sure to prove elusive. Try to find an attorney you trust and with whom you feel comfortable. Ideally, your attorney will remain accessible at all stages of your case, ready and willing to answer questions, address concerns and keep you abreast of developments.
Examine the entire picture. Because the evidence necessary to prevail in a dangerous drug lawsuit is quite complex and technical in nature, it is critical that your legal team include a wide array of professionals. To stand the best chance at securing the outcome you desire, look for an Actos attorney with access to an extensive network of medical experts, researchers, case investigators and support staff, all of whom are committed to building the strongest possible case on your behalf.
Pitfalls to avoid when securing an Actos lawyer
Keeping the above advice in mind will help any potential plaintiff identify the right attorney to handle their Actos lawsuit, but it is equally important to sidestep a few common mistakes when searching for a legal advocate.
To ensure that you do not inadvertently compromise your chances of success:
Do not let yourself be swayed by flashy advertising. Lots of lawyers invest large sums of money on marketing initiatives in order to secure a large volume of interested clients. However, it is important to remember that advertising is no substitute for experience. Even if an advertisement causes you to contact a particular attorney, always insist on receiving information about his or her specific background handling cases of this type.
Do not focus on geography. It may seem logical to search for an attorney that is local to where you live. However, it is important to realize that when your opponent is a multinational pharmaceutical company, location is essentially irrelevant. While you will certainly need to stay in close contact with your lawyer as your case progresses, modern technology makes that easy to do from anywhere. In fact, a single face-to-face meeting may be sufficient for you to hire the attorney you want, and all subsequent contact can be done via email, video conferencing and telephone. Therefore, make sure to focus on experience and credentials, not physical location.
Do not let personal recommendations cloud your judgment. When discussing your potential Actos lawsuit with friends and family, you may begin to receive lots of personal referrals for attorneys who have been helpful in the past to those close to you. Unfortunately, it is highly unlikely that most of these recommendations are for attorneys with solid experience litigating dangerous drug cases. When it comes to taking on industry giants such as Takeda Pharmaceuticals, you need the assistance of attorneys who have been there before and secured impressive results for clients.
What an Actos lawyer can do to help
Experienced Actos attorneys have the ability to marshal evidence, acquire key expert testimony and build a strong case on your behalf, but they can also help you through each and every step of the litigation process and put your mind at ease.
2011 saw the creation of an Actos multidistrict litigation (MDL) in the Western District of Louisiana for the purpose of consolidating similar cases and fostering efficiencies in the discovery process. A group of bellwether cases was chosen to help provide insights on the direction the litigation was likely to take, how juries responded to key evidence and to potentially guide settlement negotiations in the over 3,000 cases comprising the MDL. A seasoned Actos lawyer can monitor trends in the MDL, keep abreast of possible settlement overtures by Takeda Pharmaceuticals and review emerging research and expert opinions that may provide additional support in your case.
The first Actos bellwether case recently resulted in a $9 billion verdict in favor of the plaintiff, a hopeful sign that Takeda may be interested in pursuing broad-based settlements with a large number of Actos victims in the near future. Regardless of the trajectory of Actos settlement discussions, a talented Actos lawyer can help you determine the right strategy for securing maximum compensation, whether it be through negotiations or via trial.
Individuals who took Actos to treat diabetes and have since suffered heart failure or bladder cancer remain eligible to file suit, and with the help of an experienced attorney, they may stand to receive significant financial compensation.