About Actos
Manufactured by Takeda Pharmaceuticals, Actos, or pioglitazone, is a type 2 diabetes medication that is the subject of more than 3,000 lawsuits in the United States. Sold in the U.S. since 1999, Actos has been linked to severe, possibly lethal side effects.
How Actos works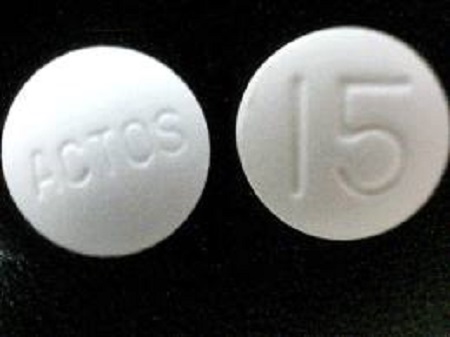 Type two diabetics cannot properly regulate their blood sugar (glucose) levels. For some, the only effective way to manage the disease's symptoms is through medication. Actos, a member of the thiazolidinedione (TZD) drug class, helps sensitize the body to available insulin. As a result, sugar travels through the body's cells more effectively, normalizing blood glucose levels. Actos may be used with other diabetes medications, including insulin and metformin.
Takeda sales suffered after studies showed links to severe Actos side effects, which in some cases were more life-threatening than the diabetes the drug was meant to treat.
Actos has been shown to create an increased risk of:
Bladder cancer
Congestive heart failure
Bone fractures
Due to these side effects, Takeda is the defendant in thousands of Actos lawsuits in state and federal courts across the country, including those which have been consolidated into multidistrict litigation (MDL).
Severe side effects linked to Actos 
Complications from Actos use include bladder cancer, bone fractures, heart failure, macular edema and lactic acidosis, among other complaints.
Actos and bladder cancer
The link between Actos and bladder cancer is unknown. One theory is that since pioglitazone influences DNA transcription and other genetic processes, it may cause gene mutation or other genetic defects that leads to the development of bladder cancer.
Several statistics have been release that tend to support the notion of a link:
Actos increased bladder cancer risk by 83%, according to a British Medical Journal article published in May 2012.
In the U.S, the FDA found patients who took Actos in high doses or longer than a year increased their risk of bladder cancer by 40%. That was a finding the FDA released in 2011, part of results from the first five years of a ten-year Actos study.
In August 2011 the FDA updated its warning for Actos (see below). It advised that Actos should not be prescribed to patients with active bladder cancer or a history of bladder cancer.
France and Germany suspended the sales and use of Actos in June 2011 because of the high risk of health complications. No similar Actos recall has been issued anywhere else in the world at this time.
Congestive heart failure
Actos use can cause weight gain and fluid retention, stressing the respiratory system and the heart. Actos can lead to or worsen heart problems in patients at risk for congestive heart failure, or those who have already been diagnosed with the condition.
In 2007, the medical journal Lancet published a study showing an increased risk of heart failure for those taking Actos who are already at a high risk of the disease. Almost 10% of all Actos patients reported overnight hospitalization due to congestive heart failure, a later, post-marketing safety study concluded.
The FDA issued a black box warning (used for medications that present a significant possibility of harmful side effects that cause severe, life-threatening complications) for Actos in 2007. The FDA warned that, "continuation of [Actos use] has been associated with poor outcomes, including death." The agency also advised healthcare professionals to closely watch for any signs or symptoms of heart failure in patients taking Actos.

Bone fractures
The FDA warned the medical community and patients in 2007 of an increased risk of limb fractures in patients taking Actos. Three years later, the Journal of Clinical Endocrinology & Metabolism published a study showing 70% of bone fracture patients were taking a TZD drug.
The link between Actos use and bone fracture is unknown.  One theory is that pioglitazone activates the PPAR-gamma receptor in fat cells, which slows new bone structure formation and growth and may also speed bone failure. Patients most likely to experience Actos-related bone fractures have taken it for more than 12 months.
Actos lawsuits
The basis for most Actos lawsuits is the claim that Takeda knew, or should have known, that Actos was linked with some serious health complications, but failed to warn the medical community and the public.
Due to that lack of warning, plaintiffs claim they have developed potentially life threatening complications, incurred extra medical expenses, and have had their lives permanently affected. Some plaintiffs are the surviving family members of Actos users who died as a result of side effects.
These lawsuits, estimated at more than 3,000, generally seek compensatory, economic and punitive damages for negligence, Takeda's failure to warn of complications, pain and suffering, wrongful death and related allegations.
The status of Actos litigation 
Most of the Actos lawsuits filed in federal courts throughout the country have been transferred to an MDL pending in the U.S. District Court for the Western District of Louisiana (MDL No. 2299). The first "bellwether" cases are expected to start trial in January 2014.
A "bellwether" case is one that gives plaintiffs and Takeda the opportunity to see how other cases may play out in the courtroom and how judges and juries may react.  The goal is to better educate the parties involved on the relative chances of success and possibly facilitate the settlement of Actos cases.
In courts across the U.S., Actos-related cancer cases have gone to trial with mixed results for plaintiffs:
Plaintiff Jack Cooper was awarded $6.5 million in damages from a California state court jury in April 2013.  However, that verdict was thrown out by the judge, who ruled the plaintiff did not provide adequate evidence that his bladder cancer was caused by Actos.
An award of $1.7 million in September 2013 to the estate of decedent plaintiff Diep An was vacated. The jury in the Maryland state court case found Takeda failed to warn An of potential complications, but also found Actos was not the only cause of the plaintiff's cancer (he had smoked cigarettes for about 30 years and cigarette use has been linked to an increased risk of bladder cancer). Under Maryland law, since the jury found An contributed to his death by smoking, the verdict was thrown out.
Those who have suffered an injury in connection with Actos should consult an attorney familiar with the current litigation surrounding this widely used medication. Compensation may be available with timely legal action.