Testosterone Lawsuit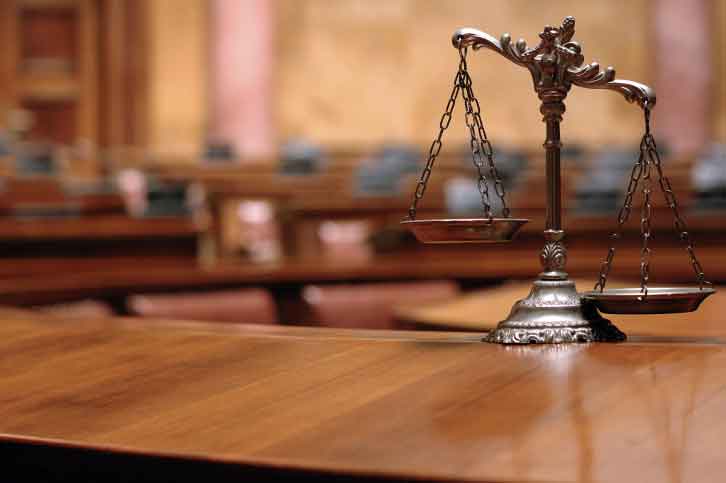 The first testosterone therapy lawsuits were filed in February 2014, as men injured by using AndroGel and other testosterone therapy products began seeking compensation for their injuries.  At least six men have now sued Abbott Labs and its former subsidiary AbbVie in federal court in Chicago, site of the manufacturer's headquarters.
Allegations in testosterone lawsuits
The Androgel lawsuits charge that manufacturers "deceived potential AndroGel users by relaying positive information through the press, including testimonials from retired professional athletes."  The cases also challenge manufacturers' claims that the drugs were needed by a wide segment of adult men, "while downplaying known adverse and serious health risks," according to the complaints.
The FDA originally approved AndroGel to treat male hypogonadism, in which the body fails to produce enough of the male sex hormone testosterone, or the body's ability to generate sperm is weakened.  The condition can develop while the fetus is growing, before puberty, or in adulthood, and may be either congenital or occur as the result of injury or infection.
Symptoms of hypogonadism in adults can include both physical and mental changes; some of the latter may be similar to those of menopause in women.
Symptoms of hypogonadism include:
Infertility
Erectile dysfunction
Decrease in muscle mass
Decrease in beard and body hair growth
Development of breast tissue (gynecomastia)
Loss of bone mass (osteoporosis)
Fatigue
Decreased sex drive
Difficulty concentrating
Hot flashes
Diagnosing hypogonadism requires careful testing and analysis of male hormone levels over a period of several days.  Without such testing, the condition cannot be established accurately. Precise diagnosis is a prerequisite to treatment with testosterone therapy, as the FDA has approved such medicines only to treat hypogonadism.
Despite this limited approval, AndroGel manufacturers began aggressively marketing the drug for use in any man with fatigue or diminished sex drive.  Such vague symptoms are widely experienced among adults, particularly as they age.  According to the Journal of the American Medical Association, an estimated 2.9% of American men over age 40 were prescribed the drug in 2011, amounting to over 5.3 million prescriptions for testosterone therapy, five times as many as in 2000.
But only about half of men taking AndroGel and other testosterone products had been diagnosed with hypogonadism, and 25% hadn't even had their testosterone levels tested, according to the study. The rest of patients had been diagnosed with other problems such as fatigue or sexual dysfunction.
Testosterone therapy injuries
AndroGel and other low T supplements have reportedly caused a wide array of injuries.
Serious testosterone side effects are:
Stroke
Heart attack
Death
Damage to brain cells, especially in Caucasian men
Persistent nausea, diarrhea and vomiting
Severe stomach or abdominal pain
Urinary problems including darkened urine, difficulty urinating, increased urination (especially at night), change in the amount of urine
Yellowing eyes or skin
Pain, swelling and/or redness in hands, ankles, or feet
Breast pain or enlargement (gynecomastia)
Mental or mood changes such as such as depression, agitation, hostility
Testicle pain or tenderness
Painful or prolonged erection lasting 4 or more hours
Decreased blood sugar in insulin-dependent patients with diabetes
Testosterone therapy lawsuits
The low T drug lawsuits in the Northern District of Illinois were filed by five men between the ages of 50 and 63.  Three assert they suffered heart attacks after beginning to use AndroGel; a fourth alleged he had suffered a Low T stroke, while the fifth asserted he had suffered a "mini-stroke."  A sixth man sued Abbott and AbbVie in March 2014, charging that he suffered three heart attacks as a result of using AndroGel.
The men charge that Abbott, which marketed the drug from 2010 through 2012, and its subsidiary, prescription drug-maker AbbVie, which began selling the drug thereafter, knew that AndroGel had "a serious propensity" to injure patients, but failed to inform patients, doctors, or the FDA about testosterone heart attack risks.
Androgel lawsuits also charge that the manufacturers should be held liable for:
Negligence
Failure to warn
Breach of implied warranty
Breach of express warranty
Fraud
Negligent misrepresentation
The victims are seeking compensation for economic and non-economic losses, which include medical expenses, past and future; lost wages; diminished earning capacity in the future; pain and suffering; emotional distress; and permanent injuries or disability.
In March 2014, a motion to centralize all the federal AndroGel lawsuits was filed with the U.S. Judicial Panel on Multidistrict Litigation.  The petition requests that all cases filed in other federal courts be transferred to the U.S. District Court for the Northern District of Illinois.  At least 38 AndroGel cases have been filed to date.  The Multidistrict Litigation (MDL) motion seeks to have the cases centralized for pretrial proceedings before U.S. District Judge Matthew F. Kennelly, in order to streamline information-sharing among the parties as well as ensure consistency in pretrial rulings.
Plaintiffs request the Chicago federal court handle the MDL because Abbott Labs and AbbVie are headquartered in Chicago.  In addition, Judge Kennelly is already overseeing dozens of AndroGel lawsuits, making his court a logical choice for that reason as well.
Given the millions of testosterone therapy prescriptions written by doctors over the past 15 years, no doubt additional low T drug lawsuits will be filed in the future, as men continue to experience the serious and often life-threatening side effects of AndroGel and similar products.