Zofran Lawsuit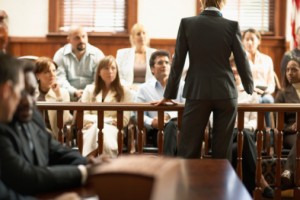 Birth defects from mild to severe occur in 120,000 births each year in the U.S.—approximately one every 4.5 minutes. While the potential causes of birth defects are many, some families have filed lawsuits claiming that the anti-nausea drug Zofran, the brand name for ondansetron, increases the risk for heart defects and other birth defects when taken by mothers during pregnancy.
According to the lawsuits, drug maker GlaxoSmithKline (GSK) marketed ondansetron to mothers as a safe and effective solution for the discomforts of morning sickness, despite the fact that the FDA had not approved the drug for this use, and despite knowing about the potential risks the unborn children of those mothers were being exposed to.
Scientific research over the last decade has raised concerns that Zofran use during pregnancy may be associated with an increased risk of cardiac malformations and other congenital birth defects. Recent lawsuits allege that GSK knew that Zofran was not safe for use in pregnant women, yet still marketed the anti-nausea drug as a safe and effective "off label" treatment for morning sickness.
In 2012, GlaxoSmithKline agreed to pay $3 billion in response to claims of fraud by the Department of Justice, including allegations that GSK paid kickbacks to physicians to prescribe Zofran as well as other specified medications. GSK was not required to admit to any wrongdoing in the case, and has consistently maintained its position that did not act in accordance with the allegations.
Zofran used off-label for morning sickness
Zofran is in the class of nervous system drugs called 5-HT3 antagonists which work by blocking serotonin and increasing gastric emptying, which relieves nausea. Zofran was approved in 1991 by the FDA as an anti-nausea drug to be used by cancer patients who were going through chemotherapy and radiotherapy treatments. GlaxoSmithKline allegedly expanded the Zofran market by introducing it to physicians and their pregnant patients as a safe and effective means to control the extreme symptoms of morning sickness.
The most severe morning sickness—hyperemesis gravidarum—can require hospitalization for unremitting vomiting, dehydration, and weight loss.
Zofran and birth defects
According to the legal allegations, GSK did not tell physicians or the public is that it had tested its nausea drug on pregnant mammals in the '80s and found evidence of physical malformations in some offspring. These animal studies also showed, according to the lawsuits, that the active ingredient in Zofran could migrate through the placenta and be absorbed by the fetus.
In February, 2014, the New England Journal of Medicine published a study based on the outcomes of 2000 births in Denmark between 2004 and 2011. The results of this study did not establish a link between Zofran and heart defects. Critics of the study claimed that the data was insufficient because half of the mothers who gave birth did not start their Zofran use until after the first trimester, when the fetus was no longer at risk of major birth defects.
A study published later that year used an expanded data base of 900,000 births over a period of thirteen years. That study yielded more definitive results and experts concluded that Zofran may double the risk of heart defects. Of the women who used Zofran during their first trimester, experts noted an increase in the number of birth defects as compared with pregnant women who did not use Zofran.
Zofran lawsuits filed
Two Zofran lawsuits filed in early 2015 are representative of other cases, making similar allegations that GlaxoSmithKline knew of the dangers that Zofran posed to pregnant women, but opted not to warn them or their physicians of the risks. The first lawsuit was filed in February 2015 by a Minnesota mother who used ondansetron during the pregnancies of two of her children, now eleven and nine. According to the plaintiff, both suffered serious heart defects.
The second Zofran lawsuit was also filed in February, this time in U.S. District Court for the District of Massachusetts. The lawsuit was filed on behalf of a child who has now undergone ten surgeries after being born with several congenital heart abnormalities, allegedly from her mother's use of Zofran for morning sickness.
The complaint concludes by stating, "Had Plaintiff known the truth about Zofran's unreasonable risk of harm, long concealed by GSK, she would have never taken Zofran, and her child would never had been injured."
Burden of proof for a Zofran lawyer
The burden of proof in lawsuits like these can be challenging because birth defects can be caused by a wide range of factors, including other medications, genetic predisposition, diet, toxins, age, and so on.
Causes of action in Zofran lawsuits include:
Breach of warranty, in which a seller makes representations about a product that turn out to be false or misleading
Negligence, which is a breach of the duty of care owed by one party to another
Failure to warn, which is the premise that a manufacturer must give proper warnings of the dangers and risks of their products so that consumers can make informed decisions regarding whether to use them
The statute of limitations is an important consideration for those considering legal action, since it determines the time frame within which one may file a lawsuit. These statutes vary by state and cause of action so it is important to consult with an attorney to ensure that your claim is filed in a timely manner.
Over a million pregnant women have purportedly used odansetron as a remedy for morning sickness, and Zofran lawyers across the country expect the number of lawsuits claiming birth defects to grow. The outcome of these early filings and ongoing research will likely influence how the claims develop over time.