Risperdal Lawsuit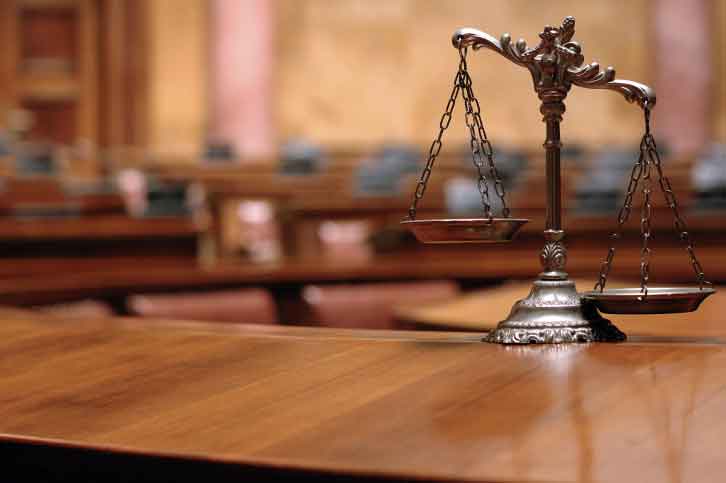 Johnson & Johnson is currently facing hundreds of Risperdal lawsuits arising from complications associated with the drug produced and sold by the company's subsidiary, Ortho-McNeil-Janssen. The lawsuits allege that the medication caused serious and unexpected injuries to patients.  Victims include not just those who took the antipsychotic for FDA-approved treatment purposes, but also those who were prescribed the drug "off-label" – conditions that were not cleared by the FDA.
Individuals who suffered harm as a result of Risperdal side effects may have the right to obtain monetary compensation for their losses from Johnson & Johnson. Likewise, surviving family members of those who suffered fatal harm linked to the drug can file a wrongful death claim with the help of a Risperdal lawyer.  Several cases have already been settled in favor of the plaintiffs, with Johnson & Johnson providing compensation to teen boys who had developed gynecomastia from Risperdal use.
Complications lead to Risperdal lawsuits
In 2003, Risperdal was approved by the FDA for the treatment of schizophrenia and bipolar disorder in adults.  In 2006, the FDA also approved the medication as a treatment for irritability associated with autism in children and teens, and in 2007, the drug was approved for bipolar and schizophrenic adolescents.
Though Risperdal was cleared to treat several conditions, Johnson & Johnson also promoted the drug for "off-label" use. The company promoted off-label use of the drug as a method of treating dementia in the elderly and even provided $50 million in kickbacks to a pharmaceutical supply company to sell the medication in nursing homes.
Unfortunately, Risperdal has been associated with complications both when used to treat conditions that it was approved for and when used as a dementia treatment for elderly nursing home residents.
Adverse side effects that have been linked to Risperdal include:
Gynecomastia: Abnormal growth of breast tissue in males. Risperdal not only causes the breast tissue to grow, but can also cause breast pain, enlarged or puffy nipples, and nipple discharge. These side effects may occur because of an increase in prolactin in the blood caused by Risperdal. Prolactin is associated with lactation.
Diabetes: Elevated blood sugar levels.  After a 2003 study indicated that risperidone and other antipsychotic medications could cause elevated levels of sugar in the blood, the FDA required a new warning label on the drug package inserts for atypical antipsychotic medications starting in 2004. The new label warns of the risks of high blood sugar and diabetes.
Neuroleptic Malignant Syndrome (NMS): Muscle rigidity and irregularities in the pulse and blood pressure.  NMS can sometimes be fatal, and there have been at least 14 cases where the use of Risperdal has been linked with the development of this syndrome.
Tardive Dyskinesia: A disorder that causes uncontrollable muscle movements.  The condition can cause spasms and can cause the lips to grimace or smack together.  At least three patients have reported a link between this incurable condition and Risperdal exposure.
Stroke: Brain cell damage or death caused by deprivation of blood and oxygen to brain cells. Stroke is an especially common side effect among elderly patients, including those in nursing homes who were prescribed Risperdal for off-label use as a dementia treatment. Early studies in 2003 linked antipsychotic medications and atypical drugs such as Risperdal with an increased risk of stroke, and the dangers of Risperdal were demonstrated again in a 2013 study focusing on the use of the drug in patients aged 64 or older.  There have been at least 37 reports of patients suffering a stroke due to the use of Risperdal, with 16 patient deaths.
Hundreds of individuals have filed a Risperdal lawsuit in an effort to hold Johnson & Johnson accountable for misleading claims and off-label promotion of its drug, as well as for the unexpected complications experienced by patients who took the medication.
A Risperdal lawyer can help victims take legal action
Johnson & Johnson has already paid out significant sums of money to resolve Risperdal lawsuits. For example, the Justice Department (DOJ) took action against the company for its off-label Risperdal marketing and the payment of kickbacks. Johnson & Johnson agreed to pay $2.2 billion to settle the DOJ charges. Johnson & Johnson also settled fraud claims with 36 states and Washington D.C., paying $181 million but denying any wrongdoing.  When the state of Arkansas claimed Johnson & Johnson hid health risks of Risperdal from doctors and patients, Johnson & Johnson also settled this case for $1.1 billion.
While cases brought by the state or the DOJ can deter future behavior, the money doesn't provide direct compensation to victims or family members of those who experienced harm because of the use of Risperdal. Individual plaintiffs, including both patients who took the drug and family members of those who died, can file personal injury or wrongful death lawsuits to obtain monetary damages from Johnson & Johnson.
Risperdal verdicts & settlements
According to J&J's quarterly report, the company is facing more than 12,000 lawsuits involving Risperdal. More than 1,500 of these claims have been coordinated in Philadelphia court, where the pharmaceutical giant has lost several cases and settled others for confidential amounts. The most recent Risperdal breast growth trial, heard in June 2016, resulted in a $70 million damage award for plaintiff Andrew Yount. Attorneys for the plaintiff say the Tennessee boy developed male breasts after taking the antipsychotic medication. The $70 million Risperdal verdict marks the largest judgement in Risperdal litigation thus far, eclipsing previous awards.
Over the past year and a half, several other plaintiffs who developed gynecomastia from Risperal use have won their legal battles in court. Jurors in the Philadelphia state court have handed down verdicts ranging from $500,000 to $2.5 million. All of the claimants allege that J&J and their Janssen unit concealed studies and manipulated data which demonstrated the risk of male breast growth.
A spokeswoman for J&J labeled the $70 million award as "clearly excessive," stating the company plans to appeal.
Risperdal attorneys for plaintiffs hope the recent verdict sends a clear message to J&J to take responsibility for their actions. At this time, it is uncertain if J&J will consider a global settlement to resolve other claims.