Benicar Lawsuit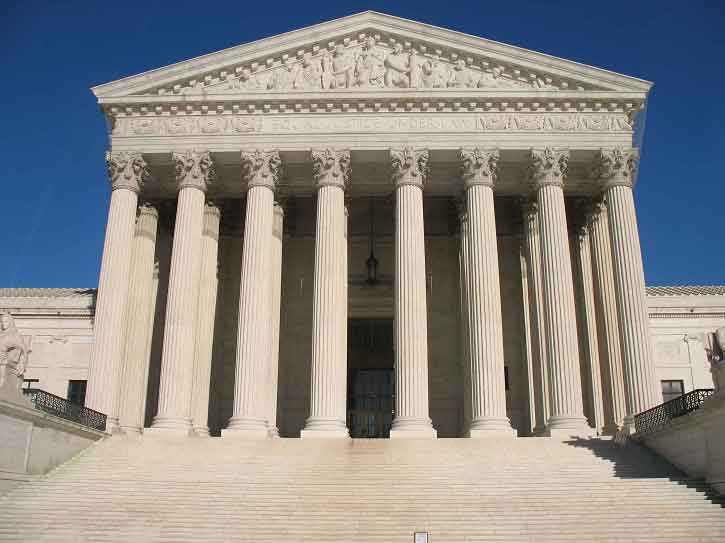 As the serious side effects for the blood pressure medication Benicar come to light, patients who have had symptoms severe enough to require hospitalization are consulting attorneys about filing a Benicar lawsuit.
Benicar (also known as Olmesartan medoxomil) was approved in two different forms for the treatment of hypertension (high blood pressure) in the U.S. in 2002 and 2003.  It is one of eight drugs called angiotensin II receptor blockers (or ARBs) on the market that are used to treat the condition.
The Mayo Clinic and FDA have both verified that the medication is responsible for a rare but extremely harmful condition called sprue-like enteropathy, whose symptoms (such as chronic diarrhea, weight loss, and malnutrition) are similar to those of Celiac disease.
The gastrointestinal (GI) side effects that some patients have experienced are serious enough that they have triggered litigation against the manufacturer, Daiichi Sankyo.  So far, a small number of plaintiffs have filed suits, but momentum is growing; as almost 11 million patients in the U.S. have been prescribed Benicar since its approval, attorneys anticipate that many more patients harmed by the drug will come forward with complaints.
Benicar side effects suffered by plaintiffs
The side effects that Benicar plaintiffs have experienced include the following:
Nausea
Vomiting
Abdominal pain
Severe and/or chronic diarrhea
Dehydration
Villous atrophy (damage to the lining of the small intestines)
Inability to absorb nutrients/malnutrition
Extreme weight loss
Some current plaintiffs and others considering Benicar lawsuits were hospitalized for days or weeks with these symptoms.  The GI problems resembled those suffered by patients with Celiac disease, an autoimmune disorder involving a gluten intolerance; however, a gluten-free diet failed to resolve their symptoms.
The ailments were initially difficult for doctors to diagnose in many cases; however, as the connection between Benicar and sprue-like enteropathy have become better studied and publicized, doctors are able to reach a diagnosis more efficiently.  And as more and more patients understand the harm the medication has done, they are reaching out to attorneys to represent them in Benicar lawsuits.
Mayo Clinic and FDA warnings
Benicar lawyers are able to make a connection between the drug and the GI side effects due to reports from the Mayo Clinic and the FDA.
In 2012, the Mayo Clinic reported 22 cases of patients who were experiencing severe diarrhea and other GI symptoms discussed above while they were taking Benicar.  Though their symptoms were consistent with Celiac disease, a gluten-free diet brought no relief; however, eliminating Benicar resulted in rapid improvement.
They passed their findings on to the FDA, who then evaluated their own records, finding 23 addition cases of sprue-like enteropathy associated with Benicar.  In July of 2013, the FDA released a safety communication that linked Benicar with sprue-like enteropathy, and requiring warning labels to this effect.
Most recently, a January 2014 article in the peer-reviewed journal Pharmacy & Therapeutics has brought to light additional cases; no doubt more will be added as doctors, researchers, and legal advocates are now aware of the connection and as additional Benicar claims are filed.
The defendant in Benicar litigation
The defendant in the Benicar lawsuits is Daiichi Sankyo, a Japanese-based, multi-national corporation which also owns Plexxikon, an American biotechnology corporation, Ranbaxy Laboratories of India, and the German biotechnology company U3.  The company was established in 2005 through a merger of two Japanese firms:  Sankyo Company, Limited and Daiichi Pharmaceutical Company, Limited.  Sankyo Company developed Benicar in 1995; it has become one of the best selling drugs in the American market, earning Daiichi Sankyo billions of dollars in revenue.
Plaintiffs who have filed Benicar lawsuits against Daiichi Sankyo will likely charge that the company produced a dangerous drug for which they are liable and may allege as well that the defendant did not warn doctors and patients about potential side effects of the drug.  The corporation reported only dizziness as a potential side effect in their application for its approval, which occurred in 2002.  However, reports of severe GI symptoms associated with the drug emerged as early as 2007 and there are questions about whether the company took appropriate action to follow up on these reports, or how much they new about them prior to 2007.
Damages claimed by plaintiffs
Plaintiffs who have been seriously harmed by Benicar may be able to secure the following damages in their lawsuits against Daiichi Sankyo:
Medical bills
Future medical expenses
Lost wages
Lost earning potential
Pain and suffering
Eligibility to file a Benicar lawsuit
Patients who have experienced serious sprue-like enteropathy symptoms, including hospitalization due to severe and unremitting diarrhea, damage to the intestines, major weight loss, dehydration and malnutrition, and who were taking Benicar at the time that the symptoms appeared, may be eligible to file a lawsuit.
A physician would need to have ruled out other possible causes for the symptoms, such as Celiac disease.  Moreover, potential plaintiffs should be aware of the statute of limitations, which generally requires that a patient file a lawsuit within 2 years of the health crisis in question, or within 2 years of the point when the patient could reasonably have discovered its cause.
Current status of litigation
Currently, only a handful of Benicar lawsuits have been filed, though knowledgeable attorneys believe that many more plaintiffs will come forward as awareness the serious gastrointestinal side effects of Benicar become known.  As Benicar litigation gains momentum, it is likely that lawsuits will be consolidated as part of a multidistrict litigation (MDL), which involves centralization of all cases in one court, but individual hearings and outcomes for each case.