Actos Litigation – MDL, MCL & Class Action Lawsuit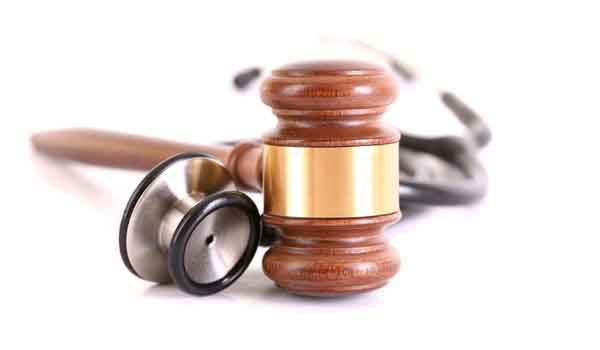 The type 2 diabetes medication Actos has allegedly caused serious harm to thousands of individuals, many of whom have pursued compensation through the courts. Litigation related to Actos injuries can take several different forms, with lawsuits being filed and heard in state as well as federal courts. Generally speaking, plaintiffs tend to filed suits against Takeda Pharmaceuticals, the maker of Actos, on an individual basis, though such cases can also proceed as a class action lawsuit.
Initially granted approval from the U.S. Food and Drug Administration in 1999, Actos was designed to assist diabetics with control of their blood glucose levels. Unfortunately, research studies and an onslaught of adverse event reporting strongly suggested a connection between long-term use of the drug to a significantly raised risk of bladder cancer.
Patients argued that Takeda Pharmaceuticals negligently failed to inform physicians and patients about the true risk of Actos on product labeling and ancillary literature.
Many plaintiffs believe that Takeda engaged in misleading marketing of the drug in which the medication's benefits were exaggerated and its risks downplayed. Thousands of such individuals now argue that if they had been made aware of the inherent danger posed by Actos, they would never have taken it and would have pursued alternative methods of managing their diabetes.
Two legal channels for pursuing compensation
Those who have suffered injuries as a result of taking Actos have the option of seeking compensation by filing an individual lawsuit or by potentially joining an Actos class action lawsuit. Those choosing the former option will make allegations against the drug manufacturer and seek financial recovery in either federal or state court. Settlement negotiations may occur, but if they prove fruitless or fail to happen, the complaints will go before a jury.
A class action lawsuit, on the other hand, would involve a group of plaintiffs who collectively file a complaint against Takeda Pharmaceuticals. The plaintiff pool would allege common injuries and legal theories that would likely include breach of warranties, failure to warn and defective design or manufacture. In a class action, all plaintiffs must demonstrate that the harm sustained was similar to that of the class and was caused by the same medication.
A class action lawsuit typically assigns a representative plaintiff or a small plaintiff group responsible for acting on the larger group's behalf. The lawsuit is filed, and the request for class certification will be heard by the court. If approved, the case will be permitted to proceed in that format. Damages won as a result of a class action suit, whether via settlement or verdict, are divided among class members, and litigation costs are shared. While class actions may seem cost-effective to many plaintiffs, the potential recovery is generally less than might have been achieved through an individual lawsuit, particularly if the size of the plaintiff class is large.
Actos litigation in state and federal courts
Plaintiffs who decide to pursue an Actos lawsuit will work in conjunction with their lawyer to determine whether to file in state or federal court. It is common for personal injury cases to proceed in state courts, but if claimed damages exceed $75,000, an injured party may decide to file in federal court, provided that other jurisdictional requirements are met. Cases involving Actos may be included in state mass tort litigation (sometimes referred to as "multi-county litigation") or federal multidistrict litigation.
The purpose of both types of consolidated litigation is to combine similar cases together to facilitate enhanced efficiencies in pre-trial processes. State mass tort cases link all similar cases filed in a given state, as long as the plaintiffs allege similar harm against the same defendant. A single judge manages the docket of cases in order to streamline proceedings and achieve consistency in rulings.
In state consolidation situations, the plaintiff group must seek certification or approval from the state's highest court in order to proceed as a mass tort action. If the request is granted, all Actos suits in that state are consolidated for the same purposes of eliminating redundancies in fact-finding, preserving judicial resources and maintaining consistent holdings along the way. It is important to note, however, that plaintiffs' cases proceed independently and individual settlements or verdicts will reached.
Federal multidistrict litigation (MDL) is similar to state consolidation of Actos lawsuits, and serves the same objectives. Plaintiffs seek MDL approval from the U.S. Judicial Panel for Multidistrict Litigation, and if granted, all similar Actos cases will be consolidated into a single court. Again, these cases retain their independence from the others in terms of settlement discussions and trial. The benefits of MDL consolidation include the reduction of repetitive discovery tasks, duplicative presentations of evidence and greater facilitation of settlement talks. The first few trials in MDLs tend to strongly influence drug makers' willingness to entertain the notion of broad settlement of claims.
Current state of Actos lawsuits nationwide
Currently, Actos litigation encompasses consolidated proceedings that include:
Illinois mass tort litigation centered in Cook County under the auspices of Judge Deborah Dooling.
California mass tort litigation under the supervision of Judge Kenneth R. Freeman
Federal MDL centralized in the U.S. District Court for the Western District of Louisiana, currently managed by Judge Rebecca F. Doherty.
The inaugural Actos trial occurred in California and was brought by a patient who used Actos for over four years, only to receive a diagnosis of bladder cancer. The trial ended in his favor, with a $6.5 million verdict being handed down by the jury. While the verdict was vacated in April of 2013, the plaintiff is in the process of appealing that decision.
The mass tort action in Illinois is proceeding, and additional plaintiffs continue to emerge. Individuals from various regions of the country are filing in Illinois state court alleging that Takeda and Eli Lilly's negligent marketing, design and failure to warn consumers of known risks resulted in their bladder cancer diagnosis and other serious side effects.
Federal Actos MDL updates
With an estimated 2,700 cases currently underway in the federal Actos MDL in the Western District of Louisiana, significant developments are likely to continue in the coming days. The first bellwether trial in the MDL, designed to measure jury response to expert testimony, evidence and legal theories, resulted in a stunning $9 billion Actos verdict against Takeda. Terrence Allen, who alleged that Actos caused his bladder cancer and that Takeda deceptively marketed and sold the drug, also received $1.5 million in compensatory damages. The $9 billion award represents the seventh-largest such outcome in U.S. history and is likely to be reduced, if history is any guide. The Supreme Court has held that punitive verdicts need to be proportional to the compensatory damages awarded in a given case, causing observers to predict that the award in this case will be lowered.
Takeda and Eli Lilly have announced their intention to appeal the jury verdict, and strongly deny the allegations that Actos was responsible for Allen's bladder cancer. The companies further assert that the drug remains an effective, safe and viable option for the treatment of type 2 diabetes.
The strong signal sent by the jury in the Allen case may set the stage for the next bellwether trials in the Actos MDL. The second such case was set to be heard starting on April 14, but the trial has been delayed.
Plaintiffs and their Actos lawyers across the country will be monitoring these key cases as they proceed to the trial stage, as they are likely to play a significant role in Takeda's ultimate stance on reaching global settlement of thousands of dangerous drug lawsuits filed by Actos users.