Yaz Lawsuit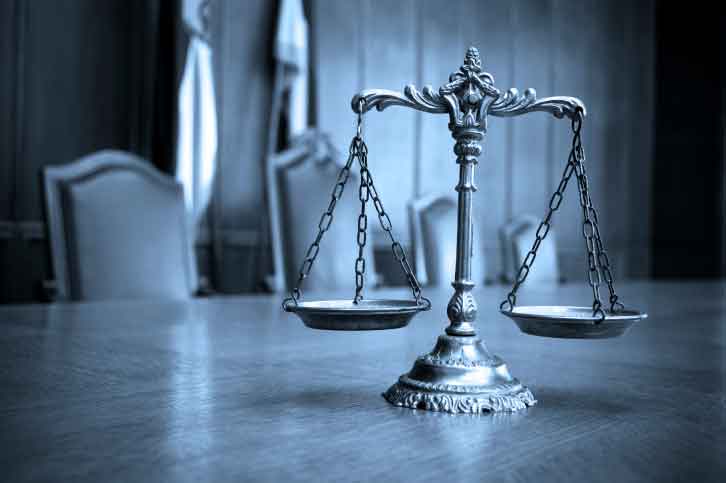 Yaz, also known as Yasmin and Ocella, is a birth control pill designed and manufactured by Bayer HealthCare. The FDA first approved it for use in May 2011. Although the medication had been hailed as a breakthrough solution for women who wanted to address other symptoms along with preventing unwanted pregnancies, evidence of harmful and potentially life-threatening Yaz side effects quickly came to light.
For the last several years, the beleaguered manufacturer has been facing thousands of Yaz lawsuits filed in federal and state courts.
Growing numbers of Yaz lawsuits
When a large number of lawsuits are filed against a common defendant featuring similar allegations and statements of fact, they are often consolidated into federal court. Such was the case with many Yaz and Yasmin lawsuits. The U.S. Judicial Panel on Multidistrict Litigation (JPML) centralized thousands of federal cases into the U.S. District Court for the Southern District of Illinois. The multidistrict litigation (MDL) 2100 is proceeding before Judge David R. Herndon.
As of November 2013, the U.S. District Court listed a total of 11,369 member cases, with a total of 13,613 plaintiffs. These thousands of plaintiffs do not include the additional plaintiffs who have lawsuits pending in state courts, including 405 complaints pending in state court in New Jersey.
As part of the MDL, the plaintiffs can enjoy a swifter resolution of their cases. Pre-trial proceedings are streamlined in an MDL, which precludes the possibility of duplicative discovery and contradictory rulings. However, each case is entitled to its own trial.
The parties involved in the MDL had been anticipating the bellwether trials, which are the first few cases to go to trial. In an MDL, bellwether trials serve the purpose of indicating future trends in litigation. The parties also have the opportunity to assess the reactions of the jury to certain evidence and testimony. However, as of November 2013, the bellwether trials have been put on hold to allow the parties to consider resolving the cases via settlements.
In addition to the cases pending in the MDL and in state courts, Bayer is also facing coordinated proceedings in California and Pennsylvania. These coordinated proceedings are similar to the MDL in that the plaintiffs retain their rights to individual trials. This is in contrast to a class action lawsuit, in which many plaintiffs are represented by one law firm and the compensatory damages are divided amongst them. Instead, when a case resolves in the MDL, state court, or a coordinated proceeding, each plaintiff receives an individually determined settlement or jury award.
Problems with Yaz
Yaz is known as a fourth generation birth control pill because it contains a unique form of the hormone progesterone, called drospirenone, as well as ethinyl estradiol. Prior to its market launch, no other contraceptive had used this form of progesterone.
In addition to Yaz, Yasmin, and Ocella, drospirenone is also marketed under the following brand names:
Gianvi
Loryna
Syeda
Vestura
Zarah
According to Yaz lawsuits, drospirenone was marketed to women without sufficient clinical evidence to support its safety. The birth control pill works by preventing the ovaries from releasing an egg and altering the uterine lining to prevent implantation of a fertilized egg. In its marketing campaign, Bayer also claimed that the drug would help women resolve acne and treat symptoms of premenstrual dysphoric disorder, including weight gain, breast tenderness, depression, irritability, anxiety, muscle pain, and headaches.
After thousands of women reported adverse medical events, the FDA began investigating the safety of the drug in 2004.
Common plaintiff allegations
In the thousands of Yaz lawsuits filed against Bayer, the plaintiffs list a wide array of side effects and complications, ranging from mild to life-threatening.
Some of the less severe Yaz side effects alleged by the plaintiffs include:
Diarrhea
Nausea
Headache
Breast pain
Vaginal discharge
Yeast infection
Upper respiratory infection
Hair loss
However, many plaintiffs have also reported life-threatening complications. Among the most common of these is deep vein thrombosis (DVT), which occurs when a blood clot forms in a deep vein, typically in the legs. While it often does not cause symptoms, leg pain can occur. DVT can also cause swelling, changes in skin color, and warmth over the affected area. Patients with DVT are at risk of a life-threatening pulmonary embolism, which occurs when the blood clot breaks free and travels to the lungs, blocking a critical blood vessel.
Thousands of other plaintiffs have alleged gallbladder problems, including the need for removal of the gallbladder.
Some of the other severe Yaz & Yasmin side effects include:
Breast cancer
Stroke
Cerebral hemorrhage
Hypertension
Heart attack
Liver bleeding and liver cancer
Blindness 
Resolution of Yaz cases
The third-quarter report for 2013 issued by Bayer Pharmaceuticals reveals that the resolution of Yaz cases has cost the company more than $1 billion. In Yaz settlements alone, the manufacturer has paid out more than $1.6 billion. Of those settlements, 7,660 complaints alleged injuries from Yaz blood clots and 8,800 of them alleged gallbladder injuries.
The lawsuits also make similar accusations against Bayer regarding the company's fraudulent concealment of the risks of the drugs, manufacturing a defective product, and negligence. The drug maker is accused of failing to warn patients and healthcare professionals of the potential for severe complications. Other common allegations include breach of implied and express warranties, negligent misrepresentation, and fraud.
Despite the commonalities amongst the Yaz lawsuits, plaintiffs have experienced side effects in different ways:
Jaime Pavlo, who filed her lawsuit in the Superior Court in Los Angeles, began using the medication when she was 18 years old. Not long after, she was diagnosed with gallbladder inflammation, and was forced to undergo surgery to remove the gallbladder.
Plaintiff Brandy Armantrout was forced to undergo amputation of her left arm when a blood clot obstructed circulation. The plaintiff is unable to work to support her daughter because her insurance will not cover a prosthesis.
A couple from Missouri filed a lawsuit after their daughter, Courtney Morris, suffered a stroke after taking Yaz and developing a blood clot. Morris was diagnosed with severe impairments, including loss of muscle control on her right side and vision loss. 
How a Yaz lawyer can help
Lawyers who specialize in litigating dangerous drug cases, such as those involving Yaz, can help potential plaintiffs recover compensation for their injuries. There is still time for prospective plaintiffs to file a Yaz lawsuit and pursue compensation for medical expenses, rehabilitative care needs, pharmaceutical costs, and permanent disability. A settlement or jury award can also help patients cover lost wages and a lessened earning capacity, as well as compensation for their pain and suffering. Yaz lawyers across the country are currently evaluating cases for possible inclusion into consolidated litigations on both the state and federal level.