Actos FDA Warning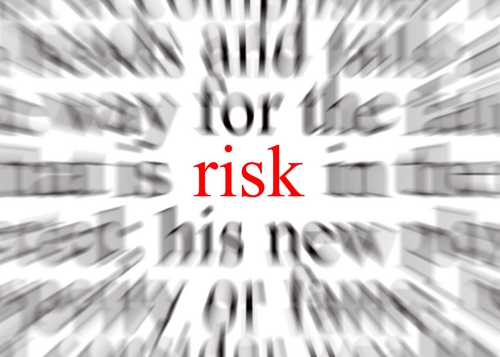 A black box warning is the sternest label the U.S. Food and Drug Administration (FDA) can give, without actually recalling the product from the market. Products that carry this warning carry the risk of serious disabling or life-threatening side effects in some populations.
Manufacturers must provide a medication guide and take a more conservative approach to advertising these drugs. Diabetes drug Actos first received FDA approval in July 1999, but has since been the target of several FDA warnings and safety announcements when it was discovered that taking the drug may increase one's risk of heart failure or bladder cancer. The following timeline details the history of FDA warning communications.
2007: FDA issues black box Actos warning
After reviewing postmarketing adverse event reports, the FDA upgraded the Actos label to a serious "black box warning" to emphasize the increased risk of heart failure when taking the diabetes drug. Other products implicated in the black box warning included the entire thiazolidinedione class of drugs: Avandia, Avandaryl, Avandamet and Duetact.
In a 24-week clinical study, it was found that users of Actos were hospitalized for heart failure at a rate of 9.9%, which was more than double the risk of patients on glyburide. A long-term study of more than 5,000 patients found that 5.7% of patients taking Actos experienced a serious cardiovascular event, compared to 4.1% of patients taking the placebo.
Even though the manufacturer updated the label to reflect health risk findings in 2002, the FDA found that "these drugs are still being prescribed to patients without careful monitoring for signs of heart failure," said Steven Galson, M.D., M.P.H., director of the FDA's Center for Drug Evaluation and Research at the time.
Physicians were told to monitor for signs of heart failure, such as significant weight gain and edema, following the prescription of Actos. The FDA noted that the "continuation of therapy has been associated with poor outcomes, including death."
FDA bladder cancer safety announcement
The FDA announced that it was reviewing data from an ongoing 10-year study designed to evaluate the bladder cancer risk of patients taking Actos. Overall, their 5-year analysis did not find a "statistically significant" connection between Actos exposure and the development of bladder cancer.
However, the FDA review did find an increased risk of bladder cancer in the patients who were prescribed the highest cumulative doses for the longest periods of time. They concluded that further studies were needed to determine if any updates should be made to product labeling and health care personnel memos.
2011: FDA says Actos increases bladder cancer risk by up to 40%
Taking Actos for more than 12 months increases the risk of bladder cancer by 40%, according to a safety alert issued by the FDA. Two months later, the Actos label was changed to reflect the bladder cancer risk. The updated labels recommended that healthcare professionals not use pioglitazone-containing products in patients with active bladder cancer or prior history of bladder cancer. They should also monitor patients for signs of bladder cancer, such as blood in the urine, increased urinary urgency, or painful urination. By December 2011, Bloomberg News reported that more than 10,000 federal lawsuits against Takeda Pharmaceuticals were expected.
Ongoing Actos litigation
Several events triggered a slew of Actos lawsuits. One is the publication of studies in widely-respected, peer-reviewed medical journals. The other is the announcement of a black box warning or other safety alert from the FDA. As of April 2014, there were 2,993 unresolved Actos cases filed under MDL #2299 in the District Court of Massachusetts.
Last year, state juries in California and Maryland ordered Takeda to pay $8.2 million in damages to former Actos users, but the judges threw out both verdicts. In December 2013, Las Vegas jurors ruled that the company failed to adequately warn consumers of the risks associated with Actos and the manufacturer was found liable for obscuring evidence.
This spring, Louisiana jurors ordered Takeda and Eli Lily to pay a whopping $9 billion in punitive damages – the 7th largest amount in U.S. history, according to Bloomberg News. Terrence Allen – who used the drug from 2004 to 2011 — was set to receive $1.5 million in compensatory damages when his lawyers proved that Takeda was negligent and failed to provide a sufficient Actos warning label regarding the bladder cancer risk.
Like all other previous verdicts, the defendants plan to appeal the judgment. "While we have empathy for the plaintiff, we believe the evidence did not support claims that Actos caused his bladder cancer," said Eli Lilly spokeswoman Candace Johnson.