Zoloft Lawsuit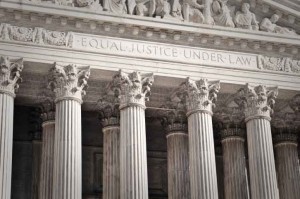 Zoloft was first introduced to the US market in 1992 as an alternative to Prozac for patients suffering from Major Depressive Disorder, Panic Disorder, Obsessive-Compulsive Disorder, Pre-Menstrual Dysphoric Disorder and Post-Traumatic Stress Disorder (PTSD). Unlike other antidepressants, it was reportedly safe for pediatric use and pitched as a product that was "safe for pregnant and lactating mothers." Most people can recall the ads featuring a cute – but sad – bouncy ball on its quest for happiness.
To this day, Zoloft is the only Selective Serotonin Reuptake Inhibitor (SSRI) drug approved for the long-term treatment of PTSD. More than 20 million Zoloft prescriptions are filled annually.
Despite its success, this third-generation antidepressant has been the target of adverse event reports and at least 420 federal Zoloft lawsuits, consolidated under MDL 2342 in the Eastern District of Pennsylvania.
Lawsuit allegations include grave Zoloft birth defects
Alleged birth defects associated with a pregnant mother's use of Zoloft include:
Clubfoot: Infants born with clubfoot have feet that are turned inward or point downward, which must be corrected through extensive casting, bracing and possibly even surgery.
Craniosynostosis: This skull deformation causes a baby's bony head plates to close earlier than usual, which can lead to developmental delays, seizures, pain and deformity requiring corrections via surgery.
Heart Defects: Atrial and ventrical septal defects – also known as "holes in the heart" – have been reported among babies born to Zoloft-using mothers. In severe cases, this condition requires open-heart surgery and can even be fatal.
Neural Tube Defects: Spinal column bones do not form in cases of Spina Bifida, causing symptoms like physical deformity, loss of bladder control, lower body paralysis, and water retention in the cranial cavity. Surgical repair is needed, but lifelong treatment is often required.
Omphalocele: An umbilical hernia occurs in utero, causing the child's liver, intestines and other internal organs to develop outside the body. Surgical correction is needed to save the child's life.
Persistent Pulmonary Hypertension of the Newborn: This serious heart and lung disorder results in death in approximately 10% of all cases. Speeded-up heart rate and breathing, heart murmur, respiratory distress and low blood oxygen accompany this devastating diagnosis. Survivors often suffer from seizures, neurological complications, difficulty hearing and permanent lung damage.
According to CNN, citing a study released in 2011, "Children whose mothers take Zoloft, Prozac, or similar antidepressants during pregnancy are twice as likely as other children to have a diagnosis of autism or a related disorder."
The study also found that fetuses exposed to SSRI drugs during the first trimester were 3.8 times more likely to be diagnosed with autism. However, a larger Danish study found the risk of autism to be just 2 percent for mothers on SSRIs, so more research is needed to confirm the suspected link.
Zoloft lawsuits charge Pfizer with multiple offenses
A typical Zoloft lawsuit charges Pfizer with multiple causes of action.
Causes of action in Zoloft lawsuits include:
Marketing and sale of a dangerous drug
Negligence in failing to warn the public of known risks associated with the product
Failure to conduct post-marketing safety reviews
Failure to disclose study results to the FDA and medical community
Fraudulent misrepresentation that Zoloft was safe for pregnant women
Promotion and sale of the drug to pregnant women, despite knowledge of Zoloft birth defects
Failure to adhere to public safety standards
Families filing Zoloft lawsuits may be eligible for multiple types of compensation, including:
Past and future medical bills
If necessary, funeral and burial expenses
Emotional pain and suffering
Home modifications to accommodate disability
Lost past and future earnings
Noteworthy plaintiffs in Zoloft lawsuits
None of the cases alleging Zoloft birth defects have been settled yet, but there are many heartbreaking cases filed in the courts.
Pending Zoloft birth defect lawsuits include:
A Washington resident says that her daughter was born with a hypoplastic left heart, requiring several corrective surgeries.
A mother from Oregon says her child suffered from atrial septal defect, congenital atresia and stenosis of the large intestine, which required multiple operations.
A Florida mother's daughter was kept in the hospital's intensive care unit for supraventricular tachycardia, which required continuous supervision, medication, and further medical tests. The infant also received multiple operations and casts to treat clubfoot.
Current status of Zoloft birth defects MDL
The U.S. Judicial Panel on Multidistrict Litigation voted to consolidate federal claims against Pfizer into MDL 2342 on January 18, 2012. As of November 2013, 420 Zoloft lawsuits have been transferred before the honorable Judge Cynthia M. Rufe. Millions of documents have been generated during the discovery phase.
The first of six early bellwether trials is scheduled for October 13, 2014. In addition to the federal MDL, there are 25 Zoloft birth defect lawsuits filed in the Wayne County Circuit Court of Virginia. These plaintiffs are now adults, but claim to have been injured in utero.
Pfizer is no stranger to controversy
This is not the first time Pfizer has made headlines. In 1999, Pfizer settled out of court with the family of Brynn Hartman for an undisclosed sum after the Zoloft-user shot and killed her husband, famous Saturday Night Live comedian Phil Hartmann.
In 2009, the company lost a civil lawsuit for illegally marketing Bextra, Geodon, Zyvox and Lyrica for off-label uses. They also paid a billion dollar fine, acknowledging that they had paid illegal compensation to healthcare workers while promoting their drugs, which ultimately led to false claim submissions and Medicare fraud.
The early bellwether trials should give an indication as to how the Zoloft birth defects lawsuits will progress – whether through a large settlement or individual trials. Until then, more plaintiffs will be added to the growing MDL.