Prozac Lawsuit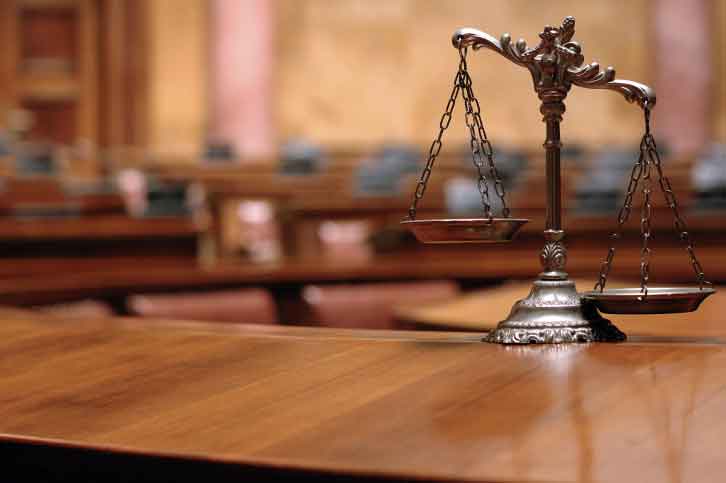 Millions of Americans – more than one in 10 – takes an antidepressant. Prozac is one of the most popular antidepressants but according to a slew of lawsuits, its dangers may outweigh its benefits.
The most frightening part is the nature of the allegations – that Prozac can injure newborns and lead certain users, usually children, teens, and young adults, to suicidal thoughts and actions.
Prozac lawsuit allegations
The key allegation in dangerous drug lawsuits against the makers of Prozac is that the manufacturer, Eli Lilly, failed to warn of its dangers. Some claim that the drug maker failed to report any unfavorable clinical studies or adverse effects to the U.S. Food and Drug Administration (FDA) and that it falsified clinical trials.
Dangers of Prozac during pregnancy – Prozac is listed as a Category C drug – doctors cannot say for certain that it is safe to use in pregnancy. Certain research has shown that there are potentially some very dangerous effects on newborns exposed to Prozac before birth.
The most serious complications include:
Persistent Pulmonary Hypertension in Newborns (PPHN)
Premature birth
Congenital heart defects
Significantly increased chance of autism spectrum disorders or developmental delays
Limb malformation
Cleft palate
PPHN is a life-threatening condition that prevents a newborn from receiving enough oxygen. Since a baby does not breath in oxygen from the air before birth, the oxygen circulates past, instead of through, the lungs. At birth the baby's body should shift gears so that the lungs receive the oxygen. In cases of PPHN, this does not happen so the baby struggles for oxygen.
Research also indicates that babies born to mothers who took Prozac during pregnancy are a greater risk of developing autism and related disorders. The greatest risk is to baby boys; one study showed that when Prozac was taken during pregnancy, baby boys were three times as likely to later show signs of autism.
Dangers of Prozac for kids – Some of the most devastating Prozac-related injuries are suicidal thoughts and actions in new users. The suicidal tendencies are most common in children, teens, and young adults. When they occur, it is typically in the first 2-4 months of use or dose adjustment.
Some signs to watch out for include:
Worsening depression
Sudden changes in mood
New or unusual mood changes such as anxiety, panic attacks, or irritability
Prozac users or their loved ones should consult a doctor as soon as possible if any serious warning signs appear.
One defendant targeted in Prozac litigation
The defendant in Prozac dangerous drug cases is Eli Lilly & Co., an Indiana-based pharmaceutical company that has produced Prozac since 1987. It originally developed the drug as a treatment for hypertension, which was a complete failure. Researchers noticed that some odd the mildly depressed test volunteers had elevated moods and a new marketing angle discovered. The FDA approved Prozac for the market and it began being sold in 1988.
The FDA issued its first Prozac warning in 2004, when it instructed the maker to include a notice that use may lead to suicidal thoughts or actions. In 2006, the FDA warned of an increased risk of PPHN when taken in pregnancy and of a potentially life-threatening side effect known as Serotonin Syndrome. Serotonin Syndrome can cause hallucinations, seizures, and coma.
Prozac and suicide – a long history
Unfortunately, suicide and related violence have been linked with Prozac since shortly after its release. The drug was introduced to the public in 1988 and by the early 1990s reports of Prozac-induced suicide, and even murder, began to surface. Examples include:
In 1993, a man in Hawaii who had been taking Prozac for two weeks killed his wife with a butcher knife before propping the knife on a stool and using it to kill himself. When the man's family filed a suit against Eli Lilly, the manufacturer moved to dismiss the claims. The judge, however, allowed the case to proceed after reviewing studies showing that patients on Prozac were more than twice as likely to commit suicide as patients on other antidepressants.
In 2003, Eli Lilly settled a lawsuit brought by the parents of a 16-year-old who committed suicide.  The South Carolina teen hanged himself in 1999, three weeks after he began taking Prozac to control symptoms of Tourette's Syndrome.
Prozac associated with birth defects
More recently, Prozac had been identified as a potential cause of certain birth defects. Some users have already filed suit against the drugmaker over PPHN and other related birth defects. The result could be tremendous; in 2010 it was announced that the makers of Paxil, another antidepressant, paid more than $1 billion to settle more than 800 cases linking prenatal use to birth defects.
Who can sue?
People who have been prescribed and taken Prozac and who have been injured as a result may be entitled to recover damages. Compensation can include payment for past and future medical bills, pain and suffering, and loss of companionship. A product liability lawyer can evaluate a potential claim and help to decide whether patients have valid grounds for taking legal action.