Paxil Lawsuit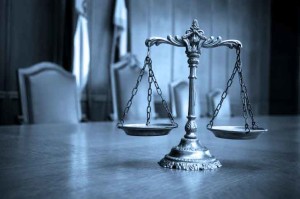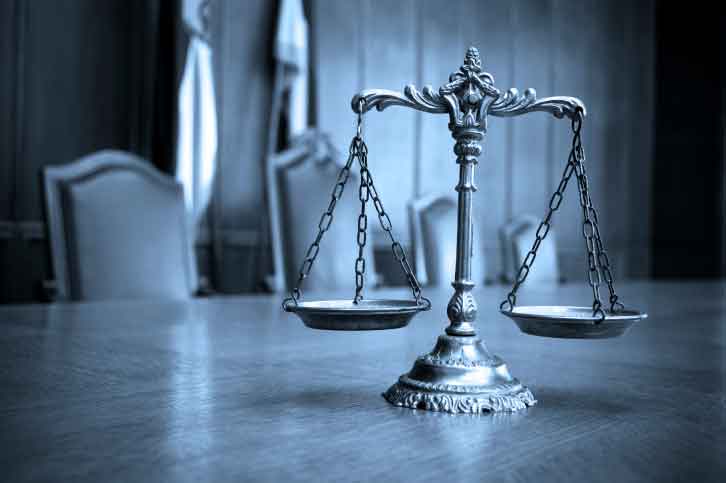 Among the most commonly prescribed drugs on the market in recent years, Selective Serotonin Reuptake Inhibitors (SSRIs) comprise a class of antidepressant drugs intended to treat panic disorders, anxiety and obsessive compulsive disorder. Unfortunately, a number of very serious SSRI side effects have been widely reported, and the U.S. Food and Drug Administration (FDA) has responded with product labeling changes, enhanced warnings and other significant measures.
Many patients claiming to have suffered severe harm due to their use of SSRI drug Paxil have decided to file a Paxil lawsuit as a means to secure financial compensation as well as justice for the drug company's alleged prioritization of profit over patient safety.
Common allegations in Paxil lawsuits
The United Kingdom's largest drug maker and the manufacturer of SSRI drug Paxil, GlaxoSmithKline has been the target of thousands of lawsuits filed by individuals who claim they sustained serious injuries as a result of taking the medication. In a matter of nine years starting in 1997, Paxil generated U.S. Sales of roughly $11.7 billion. However, it was not long before a rush of litigation began to ensue.
Typical allegations in Paxil lawsuits include:
Failure to warn about known dangers
Failure to conduct proper clinical trials and safety testing
Breach of warranties
Fraud
Defective design, manufacture and marketing
Strict product liability
Drug manufacturers have a clear duty to perform thorough safety testing on all products before taking them to the market, and they must also warn the public of known risks. To date, Paxil antidepressant lawsuits based on claims that Glaxo failed to meet these obligations have yielded substantial verdicts and settlements, and many other cases continue to make their way through the courts.
Side effects of Paxil include birth defects
One of the more devastating allegations concerning SSRIs such as Paxil is that, when taken by expectant mothers, they cause serious birth defects in children. In 2006, the FDA issued a warning concerning the link between the use of SSRIs by pregnant women and the development of Persistent Pulmonary Hypertension of the Newborn (PPHN) in their babies. When this condition is present, infants are unable to breathe properly once outside the uterus, depriving vital organs of sufficient oxygen.
This warning referenced a study of approximately 1,200 cases which showed a nearly six-fold increase in the likelihood that the newborns of mothers who used SSRIs while pregnant would be diagnosed with PPHN.
Though it has not been the subject of FDA action to date, recently released research has also pointed to a possible connection between SSRI use by pregnant woman and the emergence of autism in boys. One study revealed that boys with autism were three times more likely to have experienced prenatal exposure to these drugs than those without autism. This study also showed that the male children of mothers who used SSRIs while pregnant were far more likely to have developmental delays.
Yet another reported side effect of SSRIs that has led to widsepread Paxil lawsuit filings is an increased risk of suicidal thoughts in young patients taking the drugs. In late 2004, the FDA required a "black box" warning on several popular SSRIs in an effort to inform doctors and patients alike of the suspected connection between SSRI usage and suicidal tendencies in teenagers, and in 2006, the warning was expanded to include individuals up to age 25.
In addition to the above side effects, these medications have also been linked to complications including:
Severe headaches
Nausea
Fatigue
Hallucinations
Hypertensive crisis
Diarrhea
Dry mouth
Insomnia
Decreased libido
Weight changes
Sweating
Excitability
Addiction and painful withdrawal
Paxil litigation, settlements and verdicts
For more than 10 years, GlaxoSmithKline has been facing an onslaught of litigation related to Paxil's side effects, and a large number of substantial jury verdicts and settlements have resulted. In 2003, all federal Paxil lawsuits related to the harmful effects of addiction and withdrawal from the drug were consolidated into a multidistrict litigation (MDL). Ultimately, the pharmaceutical giant reached a settlement agreement with all plaintiffs in the MDL, in which average compensation reached $50,000 per case. This resolved roughly 3,200 of the matters that were pending up to that point in time.
Paxil lawsuits related to the increased risk of suicide have similarly yielded very substantial compensation for plaintiffs, including an $8 million verdict in 2001, $390 million in settlements to individual plaintiffs and a 2007 class action settlement of $63.8 million.
Birth defect Paxil lawsuits have also spurred extremely large verdicts and settlements, including a 2009 trial in which the plaintiff won $2.5 million in damages. This early outcome prompted GlaxoSmithKline to enter into a wave of settlements in other cases, with the average dollar amount reaching $1.2 million per lawsuit. The total amount of Glaxo payouts in birth defect cases has been estimated at over $1 billion.
GlaxoSmithKline has also been entangled in litigation with the federal government of the United States, much of which has proved to be extremely costly. In 2003, the company reached a settlement with the Department of Justice in which it paid $87.6 million to resolve allegations of overcharging Medicaid for Paxil. A $2.5 million settlement with the State of New York was reached in 2004 to resolve allegations of fraud relating to the suppression of key research about Paxil and suicidal thoughts in young patients.
Settlement with states, questions of generic liability
In June of 2014, GlaxoSmithKline agreed to pay $105 million to resolve claims brought by at least 42 states that the company engaged in illegal promotion of its antidepressant drugs. The settlement also prevents the company from giving sales personnel financial incentives to promote uses of its products that are not approved or indicated on their labeling. Paid doctors can also no longer be used in the promotion of Glaxo drugs. Paxil is one of the three medications covered by the accord.
In addition, 2012 saw Glaxo pay $3 billion to resolve civil and criminal allegations that it aggressively marketed its antidepressants for unapproved, "off-label" uses.
Despite having already paid enormous settlements, fines and judgments, Glaxo's legal concerns relating to Paxil and other drugs may not yet be finished. In June of 2014, a federal court of appeals judge denied the company's motion to dismiss a lawsuit in which a plaintiff is attempting to hold Glaxo liable for injuries sustained by her husband as a result of using a generic version of Paxil. The judge reasoned that even though Glaxo did not manufacture the generic drug itself, the company was responsible for the design and labeling of the underlying product. The FDA prohibits generic drug makers from changing labeling on their versions of name-brand medications, even if they discover a safety problem. Glaxo has pledged to zealously defend the lawsuit and also to appeal any adverse outcome that may result.