SSRI Antidepressants – FDA Warnings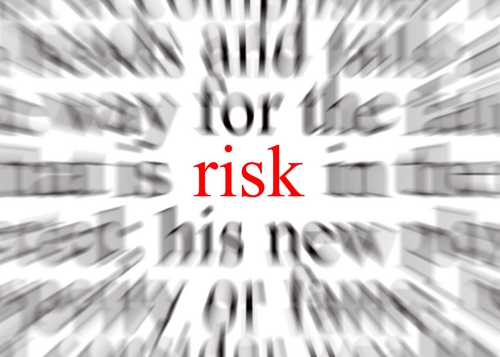 Millions of patients suffering from depression have turned to the Selective Serotonin Reuptake Inhibitor (SSRI) class of antidepressants in recent years, making these the most frequently prescribed drugs on the market meant to treat anxiety, panic disorders and obsessive compulsive disorder.
Starting with the introduction of Prozac in 1988, numerous side effects and complications have been reported in connection with the use of these medications, however, and the U.S. Food and Drug Administration (FDA) has responded accordingly.
Several labeling changes have been put into effect by the agency as a means to inform consumers of the more severe hazards posed by these drugs, the first of which occurred in 2004.
FDA warning about SSRIs & suicide risk
So-called "black box" warnings were added to the packaging for SSRIs Zoloft, Prozac, Paxil, Lexapro and Celexa in late 2004, and several generic versions of these antidepressants also received the stark labeling. The move was intended to inform medical professionals and the patients they treat of the likely link between SSRI use in kids and teenagers and a rise in thoughts of suicide. The new labeling strongly suggested that young people taking SSRI drugs be closely monitored by physicians and those around them for any alarming shifts in behavior or in attitudes toward suicide. 2006 saw the agency broaden the suicide warning to include adults up to the age of 25.
Antidepressant black box warning signifies serious concern
The most serious FDA warning a drug can receive is that known as a "black box" warning. The agency issues such labeling requirements only in instances where a drug is thought to pose severe or even deadly side effects. Such warnings are printed within black borders directly on drug packaging so that patients are sure to see and read the language describing the risks before they use the medications. The FDA has begun employing this type of warning with increased frequency over the past ten years when scientific research reveals a high incidence of adverse effects related to a given pharmaceutical or class of drugs. The purpose of the "black box" distinction is to alert prospective users to the possibility of life-altering or fatal consequences of particular drugs.
Typical reasons for the FDA to issue a black box warning include cases in which a drug has a demonstrated likelihood of causing very dangerous or disabling reactions which require a risk-benefit analysis by patients and doctors and also cases in which severe side effects can be avoided or lessened by simply using the drugs in a proper manner.
Other FDA warnings related to SSRIs
While the issuance of a black box warning on SSRIs represents a serious step on the part of the FDA, the agency has also released other safety alerts and guidelines concerning this particular class of drug that includes some of the most popular antidepressants on the market:
SSRIs and Triptan medications – 2006 saw issuance by the FDA of a warning about combining SSRIs and Triptan drugs intended to treat migraine headaches. This warning was the result of new evidence that use of the drugs concurrently could lead to harmful increases in the body's serotonin levels capable of raising the heart rate and blood pressure to dangerous levels. When not addressed in a timely manner, certain patients suffered shock and even death.
Concerns about SSRI birth defects – Also in 2006, the agency issued a warning about the connection between SSRI use and serious birth defects which included Zoloft, Paxil, Lexapro, Celexa, Prozac, Fluvoxamine and Symbyax. A link was found between use of the drugs by expectant mothers and development of a disorder in their children called Persistent Hypertension of the Newborn (PPHN). The condition is manifested by a newborn's inability to begin breathing efficiently after leaving the uterus, preventing sufficient oxygen from reaching vital organs. The FDA's warning stemmed from a study of roughly 1,200 showing that there was a six-fold increase in the chances that children of mothers who took SSRIs during pregnancy would suffer from PPHN.
Revised birth defect warning – An updated agency communication was released in 2011 alerting the public that research into the connection between SSRI drugs and PPHN was still under investigation, as conflicting results had emerged from later research studies. The FDA did, however, continue to urge expectant women to undertake careful analysis of the potential risks and benefits of using antidepressants during pregnancy with full knowledge of the possibility that the medications may be linked to heart malformations in newborns, cleft lip & palate, club foot, omphalocele, and neural tube defect spina bifida.
Potential for FDA warning regarding SSRIs and autism risk
While not yet the subject of formal FDA action, recent research has suggested that SSRI use by pregnancy mothers may also greatly increase the risk of autism in young boys. One such study found that boys suffering from autism were three times more likely to have had prenatal exposure to SSRIs than those not suffering from the disorder. The same research revealed that boys born to mothers who took SSRIs while pregnant had a higher incidence of developmental delays.
Another study published in the Archives of General Psychiatry in 2011 found there to be double the risk of autism in children whose mother used SSRIs during pregnancy, use during the first trimester being most relevant to the outcome. It remains to be seen, however, whether findings of this sort will form the basis of additional warnings or safety communications from the FDA.
Typical side effects of SSRI use
Not only do antidepressants in this class of drugs pose the type of severe side effects noted in FDA communications, they are also commonly linked to:
Headache
Nausea
Diarrhea
Fatigue
Low libido
Dry mouth
Insomnia
Changes in weight
Sweating
Nervousness
Excitability
Relevance of FDA warnings and SSRI litigation
The existence and strength of FDA warnings and safety communications are influential factors in assessing the risks posed by any pharmaceutical product, and SSRIs are no exception. It is often the case that the FDA's issuance of revisions to warning labels or new safety communications about particular drugs or medical devices results in an onslaught of product liability litigation filed on behalf of those who have suffered injuries as a result of their use.
Specifically, individuals who used SSRIs and suffered one or more of the serious side effects for which they have become known may allege that a drug maker failed to conduct adequate testing of their products or did not warn consumers and medical professionals of known risks posed by their products. An onslaught of antidepressant lawsuits have been brought against the makers of Zoloft, Paxil, Prozac and other SSRI drugs.