Cleft Lip, Cleft Palate Linked to SSRIs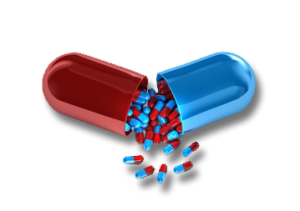 While some findings have yielded inconsistent results, several studies on SSRI use during pregnancy concluded that antidepressants may increase the risk of fetal heart defects and congenital malformations such as cleft palate and cleft lip. Untreated psychiatric disorders such as major depression definitely present risks for the mother, but prenatal drug exposure may also put an unborn child at greater risk for severe and life-threatening birth defects.
While evidence suggests that selective serotonin reuptake inhibitors (SSRIs) may be dangerous to the developing fetus, particularly in the third trimester of gestation, women and their doctors are encouraged to weigh the benefits and risks of treating anxiety and depression with such medications during pregnancy.
Throughout the nation, scores of mothers who took Zoloft, Paxil or another type of SSRI while pregnant without knowledge of such risks have retained an antidepressant birth defects lawyer after delivering a child with severe health complications.
Symptoms and causes of cleft palate and cleft lip
A type of orofacial birth defect, a cleft palate and cleft lip may occur alone or together, and are characterized by a malformation of the baby's lip and mouth. A cleft lip is diagnosed when tissue that normally comprises the upper part of the lip fails to completely form prior to birth. As a result, an opening in the upper lip is visible, and may range from a tiny slit to a significant gap that reaches from the lip to the nose. Typically, a cleft lip occurs on one side of the lip, but it can also manifest in the middle of the lip on rare occasions.
The Centers for Disease Control and Prevention estimates that every year some 2,650 babies are born with a cleft lip in the United States – a condition that is also known as "cheiloschisis."
A cleft palate, on the other hand, is not always immediately visible, as the cleft forms in the roof of the baby's mouth, with no apparent malformations on the face. For some infants, both the hard and soft palates are open, where the tissue failed to form, while others only have an opening in one area of the palate that connects the mouse with the nose.
A cleft palate or lip is typically diagnosed at birth after a physical examination.
Besides obvious splits in the mouth or palate, general symptoms include a baby who has:
Persistent ear infections
Problems with their teeth
Difficulty with feeding
Problems talking
A nasal sounding speaking voice
If not treated properly, a cleft lip or palate can lead to further complications, with some children developing hearing loss as well as dental and speech difficulties.
SSRIs and potential risk for birth defects
Multiple causes may lead to a child's orofacial birth defects, such as gestational diabetes in the mother, a history of smoking, and exposure to certain drugs while pregnant. The CDC cautions that topiramate or valproic acid – both medications to treat epilepsy – have been tied to an increased risk for cleft lip and palates, if taken while pregnant.
Other studies highlight the potential link between antidepressant use during pregnancy and an increased risk for fetal birth defects, congenital malformations and heart problems. One particular study published in the New England Journal of Medicine revealed that selective serotonin reuptake inhibitors, when taken by pregnant women, may increase the chance for a host of congenital defects, ranging from spina bifida to skull malformations.
Women who were prescribed antidepressants while expecting and later delivered a child with life-altering birth defects such as cleft lip and cleft palate may be eligible to file a lawsuit against the drug's manufacturer.
The following pharmaceutical companies manufacture and market SSRIs:
Zoloft—Pfizer
Paxil—GlaxoSmithKline
Wellbutrin—GlaxoSmithKline
Celexa – Forest Laboratories
Prozac—Eli Lilly
Cymbalta—Eli Lilly
Effexor—Pfizer
Lexapro—Forest Laboratories
Parents who have filed an SSRI birth defects lawsuit argue that drug makers like Pfizer, GSK and Eli Lilly failed to sufficiently warn about dangers posed to the developing child, and in fact, promoting antidepressants to women of childbearing age.
FDA alerts public about SSRI risks
Health regulators at the FDA have cautioned consumers and the medical community about the possibility of SSRI-related birth defects. A drug safety communication issued in 2006 warned that certain SSRIs like Paxil were linked to an increased risk of PPHN – persistent pulmonary hypertension of the newborn — a serious and sometimes fatal heart condition that necessitates immediate medical intervention.
While additional research on cleft lip and SSRI use during pregnancy is needed to substantiate a correlation, enough data has been gleaned on antidepressant dangers to the developing fetus.
Babies who are born with a cleft palate and or lip generally need surgery before 18 months of age. In many cases, several follow-up operations are needed to fully restore the function, appearance and structure of the affected tissues and muscles. Prompt surgical treatment can help improve the child's overall appearance, reduce problems with feeding and speaking, and help with their ability to eat and breathe normally.
Damages sought in antidepressant birth defect lawsuits
Children with more severe cases of cleft palate or cleft lip birth defects may also need speech therapy, hearing aids and ongoing medical care into their teenage years. Saddled with growing hospital and medical bills, some parents find their best option for financial relief is through litigation, since health insurance coverage is rarely enough.
Compensation recovered in a product liability lawsuit can help offset lost income, ongoing therapy, prescription medications, surgery costs, reduced earnings, as well as pain and suffering.