Antidepressant Lawsuits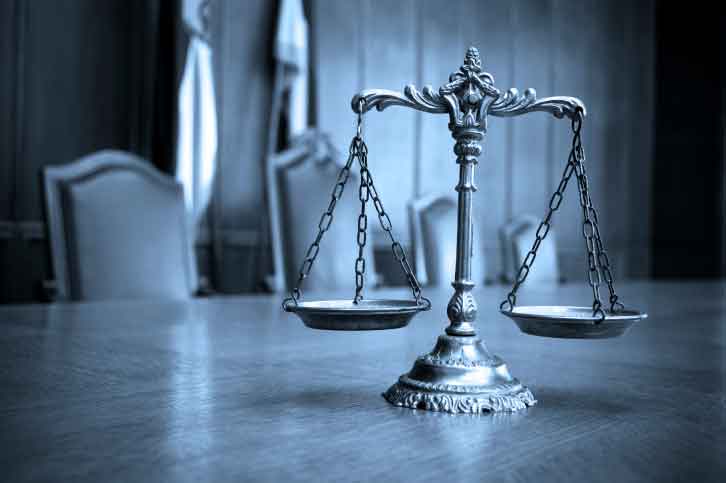 In the last twenty years, the use of antidepressants has increased dramatically, as have the number of antidepressant lawsuits filed by patients who have experienced serious and even life-threatening complications from these drugs.
Currently, one in ten Americans take antidepressant medication, including one out of four women in their forties and fifties. Experts offer some plausible explanations, such as: depression is more common due to economic struggles, which have added more stress and anxiety to everyday life; advertising promotes the use of the drugs; insurance covers the medication while limiting one on one therapy; and, depression is overdiagnosed.
Along with the increased popularity of antidepressant use, however, have come growing reports of dangerous side effects, including depression and suicidal tendencies, as well as an increased risk of birth defects in children born to women who used antidepressants during pregnancy. Many victims of these antidepressant side effects have sued the drug companies, claiming that doctors and the public were never adequately warned of the risks.
Various SSRI antidepressant lawsuits
Prozac lawsuits with complaints of suicidal thoughts and violence were filed in the 1990s. Eli Lilly, the manufacturer of Prozac, settled more than 30 cases by the year 2000 with a total payout of more than $50 million. Shortly thereafter, mothers who took Prozac while they were pregnant began filing suits alleging the drug caused birth defects.
Effexor lawsuits are currently pending with allegations of suicidal thoughts, violent tendencies, and withdrawal symptoms.
Lexapro lawsuits have been filed alleging suicidal tendencies. In addition, women are coming forward with claims of birth defects caused by taking the drug while they were pregnant. In 2010, Forest Laboratories, the manufacturer of Lexapro, paid over $300 million for a settlement related to federal criminal charges for deceptive marketing practices. Trials are scheduled to begin May 2014.
In 2001, Paxil lawsuits began to be filed. In 2008, GlaxoSmithKline reportedly settled 3,200 cases. The average settlement was $50,000. It is estimated that to date the manufacturer of Paxil has paid over $390 million in civil settlements related to illegal marketing, failure to warn of dangers associated with children using the drug, misrepresenting research documentation, and side effects associated with the drug.
Perhaps the most active litigation regarding involving SSRIs (selective serotonin reuptake inhibitors) are Zoloft lawsuits with approximately 420 claims currently pending against the drug manufacturer. The first bellwether trials are scheduled for November 2014.
Rampant use of antidepressants
The journal Psychotherapy and Psychosomatics published a study in April 2013 that found approximately 3,300 out of 5,000 patients diagnosed with depression did not meet the criteria for major depression according to the DSM – Diagnostic and Statistical Manual of Mental Disorders. The DSM is often referred to as the psychiatrist's bible because it is the guiding diagnostic tool for mental issues.
The study is not unique. Several previous studies reported diagnostic accuracy was low, especially when it comes from a general practitioner. The recent study showed that six out of seven elderly patients received misdiagnoses. "The vast majority of individuals diagnosed with depression, rightly or wrongly, were given medication," reported Dr. Ramin Mojtabai, lead author of the study, and an associate professor at the John Hopkins Bloomberg School of Public Health.
Misdiagnoses often occur after the death of a family member. The DSM strongly encourages practitioners not to jump to the conclusion that someone is depressed who is exhibiting natural symptoms associated with grief.
In an interview with the New York Times, a fifty year old woman exemplifies the problem. After her husband died, her doctor prescribed her an antidepressant. "He told me, 'You have to function, you have to keep your job, you have a daughter to raise,' " she shared.
To complicate the problem further, pharmaceutical companies strongly encourage the use of antidepressants to patients and doctors alike. Sometimes, to the point of breaking the law.
Criminal and civil fines in the billions
GlaxoSmithKline LLC pled guilty in 2012 for "marketing drugs for unapproved uses and failing to report drug safety information to the U.S. Food and Drug Administration (FDA)." The company paid $3 billion in fines.
Paxil and Wellbutrin were the antidepressants the company marketed illegally. The pharmaceutical company used public relations firms and expensive getaways to encourage medical professionals to prescribe Wellbutrin for weight loss, sexual dysfunction, drug addiction, and ADHD. The drug was only approved to treat depression. Whistle blowers told prosecutors, during a regional sales meeting in Las Vegas in 2000, the representatives were told to promote the drug as making patients "happy, horny and skinny." A national slogan repeated this to doctors.
During the legal cases, several doctors were accused of receiving bribes. One doctor named in court documents accepted $275,000 for "services for Wellbutrin". He allegedly received the money in two payments in 1999 for "extolling the virtues of the antidepressant".  The pharmaceutical company employees were given bonuses for including unapproved uses of Wellbutrin in their sales pitches. Prosecutors stated that employees who expressed concern or refused to give doctors kickbacks for improperly prescribing Wellbutrin were put on leave.
In 2003, reports of teens committing suicide while taking Paxil began to surface. In a clinical trial known as Study 329, findings indicated that teens taking Paxil were more likely to commit suicide than those taking a placebo. Glaxo enlisted a company to create a medical journal article that minimized Paxil's risks, including suicide risks, and misrepresented data. Published in 2001, the article reported that Paxil was an effective treatment for depression in children.
Legal options for antidepressant victims
SSRI antidepressant side effects have resulted in numerous lawsuits filed in an effort to help people who are suffering simply from taking what their doctor prescribed.
Anyone who is dealing with side effects associated with taking an SSRI antidepressant is encouraged to speak with an attorney. A product liability lawyer can help figure out legal options, help claimants navigate the legal system, and demand compensation for expenses and suffering associated with the negative effects of the drug.