Byetta, Januvia and Pancreatitis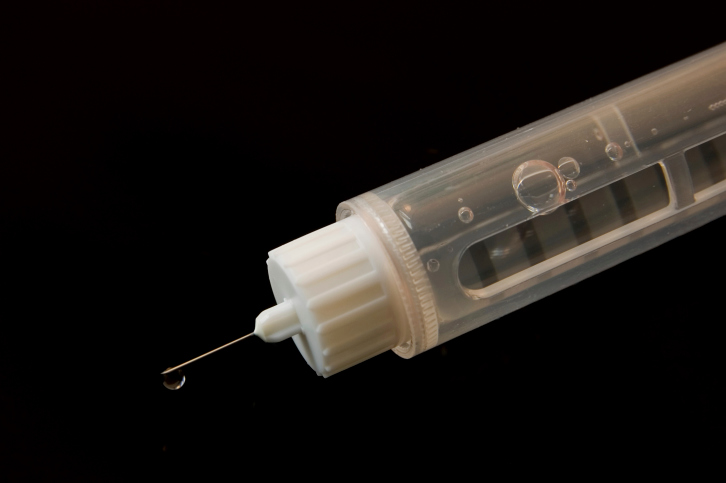 Having first received FDA approval in 2006 as a new breed of medication for the treatment of type 2 diabetes, Januvia has become one of the best-selling pharmaceuticals in the United States and has been a consistent winner for drug maker Merck. However, since its initial appearance on the market, Januvia and a similar Bristol-Myers Squibb/Eli Lilly drug called Byetta have been the subject of increased concern and controversy. Numerous adverse event reports have caught the attention of the U.S. Food and Drug Administration (FDA), as have multiple research studies that have questioned the safety of these diabetes medications.
Specifically, Januvia and Byetta have been linked to very serious and potentially life-threatening complications, including acute pancreatitis.
The dangers of pancreatitis
The pancreas is an essential organ in the human body, in that it works to produce key digestive enzymes as well as hormones vital to the regulation of blood glucose levels. Pancreatitis is inflammation of this important organ, and the condition is diagnosed as being either chronic or acute. Chronic cases are those that last for extended periods, while acute manifestations develop suddenly and can last for days as a time.
Symptoms of pancreatitis can include:
Abdominal pain, especially after eating
Abdominal swelling
Pain radiating to the back
Vomiting
Fever
Nausea
Inadvertent weight loss
Accelerated heart rate
Indigestion
Cases of Januvia-related pancreatitis are most often acute in nature, and these can typically be treated with pain medication and intravenous fluid. However, in some cases, hospitalization is necessary to address more serious complications that can include infection or necrotized tissue.
Though most incidents of pancreatitis have positive outcomes, others can become life-threatening. One of the reasons for this is that all types of pancreatitis have the potential to evolve into pancreatic cancer. With dismal five-year survival rates, such a diagnosis is indeed dire.
How pancreatitis is diagnosed
To accurately assess whether a patient taking Januvia or Byetta is suffering from pancreatitis, a series of tests can be performed as part of a comprehensive physical exam. Complaints of abdominal sensitivity or tenderness will be explored, as will the patient's temperature, heart rate and blood pressure.
Further testing for pancreatitis is likely to include:
Abdominal imaging study
Labwork to assess the blood and pancreatic enzymes
Ultrasound of the abdominal region
CT scanning
Tissue biopsy
Endoscopic ultrasound
As mentioned above, many pancreatitis patients will respond successfully to pain medication and fluid infusion. More serious cases, however, will require more invasive treatment, including the surgical removal of affected pancreatic tissues. Some cases will call for the removal of gallstones, draining of accumulated fluid in and around the pancreas and the removal of blockages affecting the pancreatic duct.
Individuals who present with necrotizing or hemorrhagic pancreatitis or those who have concurrent liver, heart or kidney impairment face heightened risk of death.
Suspected link between Januvia and pancreatitis
Concerns about a potential connection between the diabetes drug Januvia and acute pancreatitis began to gain significant attention in September of 2009 when the FDA required Merck to update the labeling of Januvia to address the possible risks posed.
February, 2012 witnessed the agency issuing a warning letter to the drug maker about its failure to fulfill a requirement to conduct specific testing related to the possible link between the medication and acute pancreatitis. Finally, in March of 2013, the FDA issued formal safety communication about pancreatitis and the use of Januvia and Byetta. The purpose of the communication was to inform doctors, patients and consumers at large about the apparent danger of these incretin mimetic drugs and their propensity to cause inflammation of the pancreas and related side effects.
The 2013 communication stated that the FDA would be evaluating academic research findings indicating an increased risk of pre-cancerous changes in the cells and inflammation stemming from patients taking drugs such as Byetta and Januvia to treat their type 2 diabetes. Though the agency did not call for additional labeling changes or warnings, it stated that it would continue to monitor all new information and adverse event reports pertaining to the medications and their side effects. Patients were urged to continue using the drugs as prescribed and physicians were encouraged to follow the labeling recommendations and continue reporting all problems with the drug to the FDA's MedWatch program.
Future of Januvia and Byetta litigation
Worries about the use of type 2 diabetes drugs such as Byetta and Januvia show no signs of slowing, though widespread alarm bells have not yet been sounded in terms of warning healthcare professionals and consumers in general about the dangers. Individuals who have been diagnosed with pancreatitis or pancreatic cancer after using one of these medications have begun filing Januvia & Byetta lawsuits in order to seek financial compensation as well as accountability from the drug makers responsible for the harm sustained.
Common allegations made by plaintiffs in these cases are that:
The manufacturer did not provide sufficient warnings about possible side effects of Januvia & Byetta
Physicians were not advised to closely monitor pancreatic changes or issues in patients using the drugs
A recall was wrongly declined once it became obvious that the risks posed by these drugs outweighed their benefits to patients
The drugs were defectively designed and manufactured
The drug maker breached applicable warranties resulting in harm
Given the widespread popularity of Januvia, Byetta and similar type 2 diabetes drugs on the American market, the number of lawsuits filed by patients ultimately diagnosed with pancreatitis and related complaints is expected to grow.
Januvia lawyers nationwide are currently reviewing individual cases to determine whether viable claims can be made for financial compensation. Damages available to those injured by these medications may include payment for medical expenses, lost wages, pain and suffering, emotional distress and burial costs in cases of wrongful death.