About Januvia & Byetta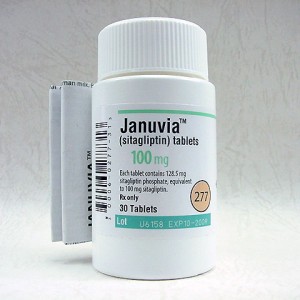 Januvia (sitagliptin phosphate) is a medication for type 2 diabetics made by Merck & Company. It first received Food and Drug Administration (FDA) approval and went on the market in October 2006. Since then, plaintiffs have sued Merck due to complications from the drug.  Allegations include delaying clinical trials and tests, thus exposing more patients than necessary to potentially life-threatening complications. An increased chance of  thyroid cancer, pancreatits and pancreatic cancer have been linked to Januvia use.
Diabetes is a group of diseases that feature high blood glucose levels resulting from problems with the body's ability to produce and/or use insulin. Insulin is a hormone that makes cells absorb glucose. Type 2 diabetes is the most common form of diabetes. There are many possible complications of the disease, including vision, nerve and blood pressure problems.
How Januvia and Byetta work
Januvia is known as a DPP-4 inhibitor (or a gliptin) and was the first of its kind approved by the Federal Drug Administration (FDA). DPP4 inhibitors work by blocking dipeptidyl peptidase IV (DPP-4), an enzyme that breaks down gut peptides (short chains of amino acids with defined sequences), especially GLP-1 (glucagonlike peptide-1). DPP-4 inhibitors work indirectly to raise GLP-1. Blocking DPP-4 makes GLP-1 levels rise and increases insulin release after meals and when glucose levels are high.
More medications of this type have been approved for use by the FDA.  Janumet, a variation of Januvia, made by Merck, made of sitagliptin and metformin, was approved in 2007.
A diabetes medication manufactured by Amlyn Pharmaceuticals, a subsidiary of Bristol-Myers Squibb, Byetta (exenatide injection), was approved by the FDA in 2005. Another form of the drug is Bydureon. Exenatide is known as a GLP-1 agonist; it raises GLP-1 levels in the blood. GLP-1 increases insulin levels by increasing the mass of beta cells (pancreas cells that store and release insulin) and by decreasing beta cell apoptosis (cell destruction).
An increased risk of pancreatitis, pancreatic and thyroid cancers have may be connected to Byetta and Bydureon use.  Legal action involving these drugs contain similar claims as Januvia lawsuits, including failing to warn users about their known risks.
Byetta causes the pancreas to more efficiently produce insulin. By mimicking the release of incretin hormones (which increase the release of insulin from beta cells), more insulin is produced after eating, and the liver makes less glucose. Byetta also slows down food coming from the stomach, which slows the amount of glucose entering the body.
A controversial, and non-FDA approved Byetta use is for losing weight.  Weight loss can be a way to control glucose for diabetics. Amlyn-funded medical studies indicate Byetta may be effective for losing weight, including in people whose blood sugar levels are normal. The manufacturer is not marketing Byetta for weight loss.
Risks from Januvia and Byetta use
Multiple studies have shown risks of severe side effects for those using Byetta and Januvia:
A 2013 Johns Hopkins study of 1,269 type 2 diabetics showed the drugs may increase the pancreatitis risk by 150%, compared to other drugs.
A data analysis by the FDA of reports of patients taking Byetta and other similar drugs published in 2013 by the Institute for Safe Medication Practices showed increased rates of pancreatitis, pancreatic and thyroid cancers.
A UCLA researcher released a study in 2013 showing those using Januvia and incretin related drugs, who died due to non-pancreas related causes, had an increased chance of showing pre-cancerous pancreatic conditions than those who had not taken these drugs.
Those using Januvia had a markedly increased chance of developing pancreatitis and pancreatic cancer, according to a study in Gastroenterology published in 2011. The journals' editors withdrew it after complaints concerning its methodology from pharmaceutical companies. The researchers maintained their study was valid.
Taking Januvia long term increases the risk of low-grade pancreatitis and cancer of the pancreas, according to a study published in 2009. Experts at the time warned extreme caution was needed when Januvia was prescribed, because it was a relatively new and it may be years for complications to present.
Merck and Bristol-Myers Squibb announced in June 2013 they would cooperate with an independent review to address concerns of a potential link between their diabetes medicines and pancreatic cancer and other safety problems, according to Reuters News Service. The American Diabetes Association (ADA) called for a new evaluation of clinical data on drugs used to control blood sugar for patients with type 2 diabetes.
"People who are taking these medications, or who may consider taking them, should have the benefit of all that is currently known about their risks and advantages in order to make the best possible decisions about their treatment," Dr. Robert Ratner, ADA's chief scientific and medical officer, was quoted in a statement.
Potential side effects associated with Januvia use include:
Pancreatitis (inflammation of the pancreas) which may be so severe it could be life threatening,
Kidney failure, possibly leading to dialysis, or
Low blood sugar, which could result in feeling confused, dizzy, hungry, irritable, jittery, weak or drowsy; increased heart rate, headache and sweating,
Byetta complications and side effects may include pancreatitis, stomach problems, vomiting, diarrhea, headaches, anxiety, feeling light headed and weak.
Januvia & Byetta lawsuits
Lawsuits concerning Januvia & Byetta side effects generally accuse defendants of negligence, failing to warn of potential risks, deceptive marketing and insufficient testing of their products. Plaintiffs represented by a Byetta and/or Januvia lawyer are seeking damages due to poor health, medical bills, lost pay and for pain and suffering.
More than 370 million people are living with diabetes worldwide, with type 2 accounting for 90 percent to 95 percent of the cases, according to the International Diabetes Federation. Without significant lifestyle changes to curb obesity and other causes of diabetes, that number could balloon to as many as 552 million by 2030, the organization projected.