Byetta, Januvia & Pancreatic Cancer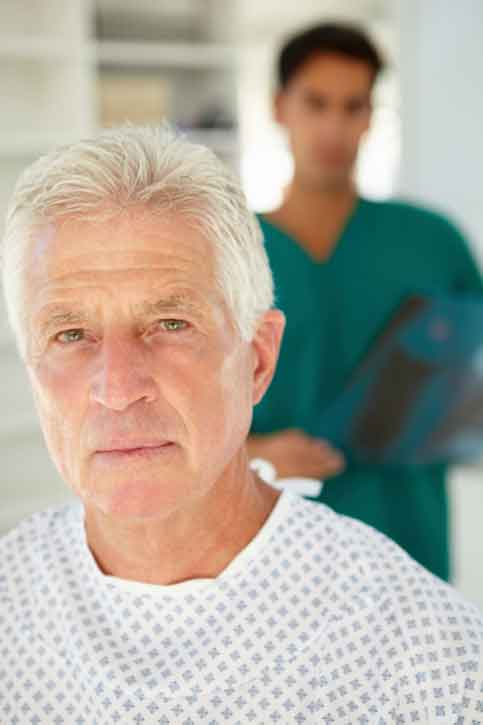 For patients prescribed Byetta and Januvia as a treatment for diabetes, evidence suggesting a link between the incretin mimetics and pancreatic cancer is disturbing.  Januvia is a top-selling diabetes drug with a global market share as high as 75 percent, while Byetta is also commonly prescribed and analysts estimate that sales of the drug could exceed $1 billion annually in coming years. This means many thousands of patients may be unintentionally increasing their cancer risk by taking these potentially dangerous medications.
Pancreatic cancer is the fourth most deadly type of cancer in the United States. Because symptoms do not generally manifest until the cancer has progressed, there is a low five-year survival rate for patients diagnosed.  Those prescribed Byetta and Januvia need to be aware of the serious dangers of the medication, while individuals who have already taken the medication may be eligible for monetary compensation if the drugs caused them harm.
Januvia and Byetta often prescribed together 
Januvia and Byetta are both used to provide treatment for Type-2 Diabetes. Januvia is an oral medication that uses DPP-4 inhibitors to increase the level of insulin in the body and decrease sugar production in the liver. DPP-4 breaks down incretin in the body, and when it is inhibited, incretin remains in the body for longer and stimulates the pancreas to remove extra sugar and produce more insulin.
Byetta mimics the natural production of the hormone GLP-1 in the body. GLP-1 also boosts insulin production, providing better blood sugar control. The two medications are often prescribed together. Incretin therapy has been marketed as a safe and effective way for diabetic patients to control blood sugar levels.
Studies show links between Januvia, Byetta and pancreatic cancer
Unfortunately, the medications may not be as safe as promised, with some in the medical community concerned over serious and even life-threatening Januvia & Byetta side effects.
Researchers from the University of California, Los Angeles conducted an in-depth review of data from the U.S. Food and Drug Administration's database on adverse events, looking at complaints that were filed from 2004 to 2009. The researchers determined that the data suggested a link between pancreatic cancer and both Januvia and Byetta.
For patients taking Januvia, there was a 2.7-fold increase of reported pancreatic cancer while patients taking Byetta had a 2.9-fold increase in reported cases of pancreatitis.
While the leader of the study and director of the Larry L. Hillblom Islet Research Center indicated that the increase reflected not necessarily more patients reporting problems, but more doctors reporting problems, he also pointed out that the increase in the pancreatic cancer risk was "statistically significant."
Director Peter C. Butler followed up his initial findings by studying pancreatic tissue that was taken from human organ donors, and he discovered there was a 40 percent greater risk of a pancreatic mass forming in Januvia and Byetta patients compared with patients taking either no drugs or other diabetes drugs.
The UCLA study also showed a clear link between use of Byetta & Januvia and pancreatitis, which built upon research published in a 2009 issue of Diabetes that identified an elevated risk of pancreatitis in rats with elevated GLP-1 levels.
The FDA's database of adverse drug reactions seems to confirm that these drugs may be linked to pancreatic problems. The database listed 3,597 reports of pancreatitis and 319 cases of pancreatic cancer in Byetta patients, with a total of 88 deaths reported.  Because the number of complaints is high, the FDA and the European Medicines Agency have issued statements indicating the intent to do further research into a possible link between Byetta, Januvia and pancreatic cancer.
Drug companies can be held responsible for pancreatic cancer 
If patients can prove a link between their pancreatic cancer or other health problems and the use of Januvia or Byetta, they may be eligible to hold the drug companies responsible by filing products liability and/or personal injury litigation.
Januvia is manufactured by Merck & Co., while Byetta is manufactured by Amylin Pharmaceuticals.  Other companies responsible for allegedly dangerous incretin mimetic diabetes drugs include Amylin, Bristol-Myers Squibb and Eli Lilly.
These manufacturers are facing a wave of Januvia & Byetta lawsuits by plaintiffs who claim they have experienced pancreatitis, pancreatic cancer or other health issues. Bristol-Myers, for example, has reported that more than 575 plaintiffs have filed more than 100 lawsuits, while Merck reports facing 43 lawsuits from Januvia users.  With a growing number of cases hitting court dockets throughout the U.S., multidistrict litigation (MDL) may be created to help resolve claims as efficiently as possible.
Multidistrict litigation allow plaintiffs to keep their individual cases, but consolidates many pending claims before one judge who can then rule just one time on questions that come up in all lawsuits.
Signs of pancreatic cancer
Anyone using Januvia or Byetta to treat their type 2 diabetes should immediately report any signs of pancreatic cancer to his or her doctor.
Symptoms of pancreatic cancer include:
Weight loss
Abdominal pain, especially when lying down or at night
Constipation or diarrhea
Painful gas
Bloating or nausea
Vomiting
Jaundice
Bloody stool or light stool
Dark urine
Lack of appetite
Itching
Weakness
Depression or other sudden or unexplained changes in mood
Blood clots in the lower limbs
While scientists are working on blood tests that can catch it early, pancreatic cancer is largely asymptomatic until it spreads; thus, diagnoses typically occur in the late stages.
Patients can be diagnosed using PET scans, MRIs, CT-scans and ultrasounds and the diagnosis of cancer is typically confirmed with a biopsy. Cancer treatments may include a surgical Whipple Procedure to remove parts of the pancreas, intestines, and stomach.  Chemotherapy and radiation may also be treatment options. The treatments are generally expensive and may be painful. Unfortunately, in some cases, the treatments simply control pain and extend life but are not able to eliminate the cancer.
Treatment costs and damages for medical bills, lost income, pain and suffering, or the wrongful death of a family member may be covered for plaintiffs who can prove a link between use of incretin mimetics, such as Januvia and Byetta, and pancreatic cancer.
An experienced Januvia attorney can help to take legal action based on complications from these diabetes medicines.