MDL Judge Reduces $9 Billion Actos Lawsuit Award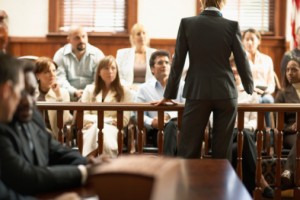 Japan-based pharmaceutical giant Takeda currently faces more than 8,000 Actos lawsuits that accuse the company of concealing bladder cancer risks. Most of these complaints have been coordinated in Louisiana federal court, as a part of multidistrict litigation, where a landmark Actos lawsuit award was rendered in the case of Terrence Allen, a former New York hardware store manager who was diagnosed with bladder cancer after taking the diabetes drug.
Jurors who heard the bellwether case awarded the claimant $6 billion in punitive damages from Takeda, and another $3 billion from distributor Eli Lilly. The federal panel also awarded Allen $1.5 million in compensatory damages, finding that Takeda mishandled the sales and representation of its product, putting consumers at risk.
Judge reduces Actos lawsuit award against Takeda
On October 27, Bloomberg News reported that Takeda and Eli Lilly won a 99.6 percent cut in the record-breaking punitive damages award, which reduced their legal liability to $36.8 million. U.S. District Judge Rebecca Doherty, who is presiding over the MDL, decided the Actos cancer verdict was excessive and thus reduced the damages "to the maximum amount a jury could have properly awarded" allowable under U.S. law.
Judge Doherty explained that the MDL jury's punitive damage awards against Takeda and Eli Lilly violated constitutional protections, in that they were up to 8,100 times the compensatory damage award, proving them to be excessive.
Eli Lilly and Takeda said the 99.6 percent reduction still wasn't enough and plans to appeal the verdict. Judge Doherty, however, has denied the defendants' request for a new Actos trial.
"We view the substantially reduced punitive damage award as a step in the right direction, but we believe a damage award of any amount is not justified based on the evidence presented in this trial," said Takeda spokesman Kenneth Greisman in an emailed statement to Bloomberg.
Under Judge Doherty's new ruling, Takeda must pay Terrence Allen $27.6 million in punitive damages, while the remaining $9.2 million is to be covered by Eli Lilly.
Panel found overwhelming evidence of Takeda's misconduct
During the Actos cancer trial, Allen's lawyers presented the federal panel with "ample evidence" regarding Takeda's mishandling of Actos, and the jurors rendered a colossal verdict that was intended to deter future misconduct, Doherty found.
Though numerous studies suggested Actos could cause bladder cancer in humans with prolonged exposure, it wasn't until 2011 that the FDA stepped in and ordered Takeda to update the product label. Plaintiffs contend that Takeda was more concerned about Actos sales than consumer safety, and actively concealed cancer risks from the public and health care community.
The majority of federally filed litigation is proceeding in the U.S. District Court for the Western District of Louisiana as part of Actos MDL No. 2299. Bellwether trials, including that of Terrence Allen, are often seen as a litmus test that may predict future awards and potential settlements.
Other Actos cancer litigation is underway in state courts as well. In October 2014, a Philadelphia state jury handed down a $2 million verdict to a woman who argued that Actos caused her bladder cancer.
It still remains to be seen if the manufacturer will enter negotiations with plaintiffs' counsel for a wide-scale Actos settlement.