Pfizer
For the world's largest drug manufacturer, $13.5 billion in sales represents "clearly not a great quarter." In his note to clients, company executive Mark Schoenebaum expressed his disappointment that drugs like Viagara and Prevnar fell below estimates, and plummeting sales of the highly scrutinized heart drug Lipitor (which sold $2.3 billion last year, down 40%) led to profit losses totaling about six percent for 2013.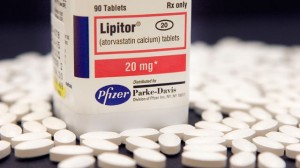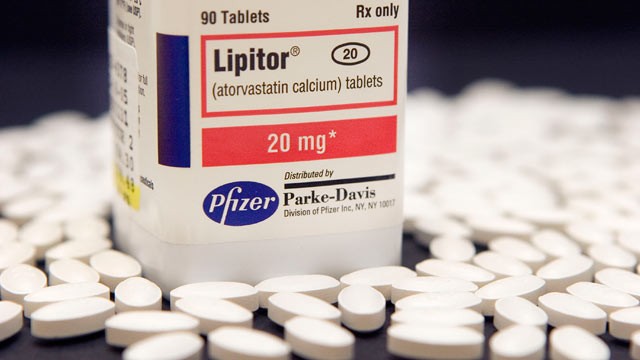 Yet, all is not dire for the mighty Pfizer. They saw sales of their new lung cancer drug Xalkori increase 134% to $282 million, with half of all sales to the U.S. market. Similarly, kidney cancer drug Inlyta – which costs patients $9,000 per month – was on the rise last year, bringing in a reported $83 million. Celebrex, Eliquis and Xeljanz were other drivers of growth. Pain medication Lyrica is the company's top-selling drug, with a 17 percent increase in sales last year to $4.6 billion.
Despite increasing scrutiny and trouble with Lipitor lawsuits, Pfizer managed a solid $51.6 billion in total revenue.
Important events in Pfizer history
Pfizer began in 1849 when two young entrepreneurial cousins, Charles Pfizer and Charles Erhart, borrowed $2,500 from Pfizer's father. Their operations began in a modest Williamsburg, New York brick building where they made a toffee-flavored antiparisitic drug called "santonin," used to treat intestinal worms.
1862: Thirteen years later, they branched out to be the first domestic producers of cream of tartar, as well as important Civil War battlefield drugs like iodine, morphine, chloroform, and camphor.
1880: They got into the business of citric acid production just in time for the Coca-Cola boom. Thanks to these strategic moves, Pfizer profits doubled.
1906: By the time Charles Pfizer died at age 82, the company had annual sales exceeding $3 million.
1936: The company soon became the nation's leading vitamin manufacturer.
1941: Pfizer also becomes the world's top source of penicillin for WWII troops.
1950s: They seized on their wartime boom as an opportunity to expand into countries like England, Belgium, Brazil, Mexico, Puerto Rico, and others.
1972: In the 1970s, they crossed over into billion-dollar sales, fueled largely by their focus on research & development.
1980s & 1990s: In the coming decades, they manufactured drugs for hypertension, high blood pressure, and diabetes. In 1997, Fortune Magazine called Pfizer the "world's most admired pharmaceutical company."
2000s: Pfizer seeks treatments for AIDS/HIV, as well as pain disorders like neuropathy and schizophrenia. Most recently, they have begun to explore the innovative world of cancer drug research & development. Since the patent expiration on Lipitor, the company has set its sights on acquiring a number of smaller drug companies, each working on the next "blockbuster drug."
Notable products by Pfizer
Some of Pfizer's most notable drugs include:
Advil
Atavan
Celebrex
Chantix
Depo-Provera
Diflucan
Flagyl
Neurotonin
Norvasc
Preparation-H
Prevnar
Lipitor
Lyrica
Viagra
Xanax
Zithromax
Zoloft
They also make Chap Stick, Robitussin, and Dimetapp.
Pfizer settles illegal marketing charges
Amid the indisputable success, Pfizer has also faced a number of scandals that have cost them billions of dollars to resolve. Their popular painkiller, Bextra, was FDA-approved for the treatment of arthritis and menstrual cramps, but company representatives allegedly marketed it to doctors as a drug that could also be used for surgical pain when taken in high doses.
Serious heart, stomach and skin risks associated with taking the drug in these high doses prompted the FDA to demand that Pfizer withdraw Bextra from the market in 2005. That same year, a criminal investigation began, culminating in a whopping $2.3 billion payout in 2009. The NY Times called it "the largest health care fraud settlement and the largest criminal fine of any kind, ever."
As of July 2014, there are still 15 pending charges against the company regarding these off-label marketing practices.
Other illegally marketed drugs on Pfizer's roster include:
Antipsychotic Geodon
Antibiotic Zyvox
Nerve Pain Drug Lyrica
Epilepsy Drug Nuerontin
Overactive Bladder Drug Detrol
Heart Medication Lipitor
In 2002, Pfizer shelled out $49 million to settle claims that it defrauded Medicaid and overcharged consumers for Lipitor.
As recently as 2012, the company paid $164 million to settle claims that it misled investors about the clinical efficiency of arthritis drug Celebrex. A month later, they paid investors $67.5 million for misleading consumers about risks associated with antidepressant drug Pristiq. Thousands of similar complaints regarding Zoloft were soon to follow.
Dangerous drug lawsuits against Pfizer
Many of Pfizer's most successful drugs allegedly carry very serious side effects that were not initially disclosed, including:
Antidepressant Effexor – increased risk of birth defects like ancephaly, craniosynostosis, cleft palate, heart defects, omphalocele, and respiratory distress.
Antidepressant Zoloft – increased risk of birth defects like persistent pulmonary hypertension of the newborn, facial malformation and anencephaly.
Antibiotic Zithromax – increased risk of cardiovascular death
Heart Drug Lipitor – increased risk of developing type 2 diabetes, as well as complications of the muscles, liver and kidneys
Cholesterol Drug Torcetrapib – increased risk of death from heart disease, heart attack and stroke
Smoking Cessation Drug Chantix – increased risk of suicide
Number of Lipitor lawsuits dramatically increase in 2014
Pfizer's statin drug Lipitor (atorvastatin) earned FDA approval for the treatment of high cholesterol in 1996. By 2011, it was the world's best-selling drug with annual sales of $130 billion. A 2012 study from the University of Massachusetts estimated that women taking Lipitor had almost a 50% higher risk of developing diabetes than women who were not taking the drug.
Cardiologist Eric J. Topol wrote a NY Times Op-Ed that claimed one in 200 people taking Lipitor could develop diabetes.
The number of Lipitor lawsuits really began to trickle in following a 2012 FDA safety warning that the use of statins like Lipitor carried a "small increased risk" of increasing blood sugar levels, which could lead to diabetes. In addition, they said they were investigating claims that the drug caused temporary, but "dramatic" cognitive changes such as memory loss and confusion.
More recently, a federal judicial panel has agreed to consolidate all Lipitor diabetes lawsuits into multi-district litigation in a federal South Carolina court, with the first case scheduled for trial in July 2015. Over the past five months, federal court filings jumped from 56 to nearly 1,000.
"One attorney says the actual number of women represented in these lawsuits numbers approximately 4,000," the Wall Street Journal reported.
The future of Pfizer
Perhaps the company's one saving grace is that, despite all the serious risks involved with their statins and other drugs, there is little dispute over the fact that they work. Even the FDA finds it hard to outright condemn the widespread use of statins in this country. So what lies ahead for Pfizer?
"The only way for a shark to survive is to keep going forward. To maintain its leadership, Pfizer will again need to make a major acquisition in the next 4 – 5 years," John LaMattina speculated in Forbes magazine. Will "the shark" take over Bristol-Myers Squibb, Eli Lilly, or Merck? That much remains to be seen. First they must survive the first round of Lipitor lawsuits.