Lipitor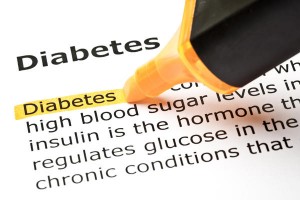 More than 29 million Americans have been prescribed Lipitor, a statin that is designed and manufactured by Pfizer, Inc. Along with diet and exercise, Lipitor is used to help reduce the risk of stroke and heart attack in individuals with Type 2 diabetes, heart disease, or other risk factors. The drug (generic name: atorvastatin calcium) functions by lowering LDL cholesterol and triglycerides in your blood, while raising HDL, or "good" cholesterol levels.
Clinical trials have shown statins such as Lipitor to be highly effective in lowering bad cholesterol levels, but recent studies evaluating the link between statins and diabetes risk have triggered an FDA warning and raised questions about the long-term safety of this popular class of drugs.
About Lipitor
Launched by Pfizer in 2007, Lipitor is manufactured in tablet form for patients aged 10 and older. Initial doses are typically 10 to 20 mg once daily, with dosages increased to 40 to 80 mg for those who need a larger reduction (over 45 percent) in LDL cholesterol. The drug inhibits HMG-CoA reductase, an enzyme in the liver that controls cholesterol production. After two weeks of use, patients can benefit from lower levels of cholesterol in the bloodstream, and a lesser chance of cardiovascular complications and injuries.
Lipitor is not indicated for pregnant women, mothers who are breastfeeding or those with a history of liver or thyroid problems. According to clinical trials conducted by Pfizer, atorvastatin can lower LDL-C levels by up to 60 percent over time. It may be prescribed to reduce risk of adverse cardiovascular events in those with risk factors such as: high blood pressure, smoking, eye or kidney problems, advanced age, and a history of heart disease in the family.
Statin therapy
Besides Lipitor, other statins that enjoy commercial success both in the United States and abroad include rosuvastatin (Crestor), fluvastatin (Lescol),simvastatin (Zocor), lovastatin (Mevacor), and pravastatin (Pravachol). Generic versions are also available at a significantly reduced cost. In conjunction with lifestyle modification, statin therapy may be prescribed for those who suffer from LDL cholesterol levels of 130 mg/dL (3.37 mmol/L) or higher, or a total cholesterol level that is greater than 240 milligrams per deciliter (mg/dL).
Treatment with statins is often considered a long-term commitment, as even with weight loss and a nutritious diet, the drugs must be continued to maintain healthy cholesterol levels. While generally tolerated by most patients, statins are not without potential side effects, which may or may not resolve as the body becomes accustomed to the drug. Among the more common, but minor side effects of statins are joint pain, diarrhea, constipation, gas, headaches, and muscle aches.
Lipitor side effects
Besides the common side effects listed above, Lipitor has been associated with much more serious reactions.
The following Lipitor side effects warrant immediate medical attention:
Fever
Extreme fatigue
Muscle pain and weakness that worsen over time
Chest pain
Unusual bruising or bleeding
Loss of appetite
Pain in the upper right part of the stomach
Dark colored urine
Yellowing of the eyes and skin
Allergic skin reaction such as rash or hives
Difficulty swallowing or breathing
Sudden swelling of the throat, tongue, lips, eyes, hands, feet, or lower legs
Memory loss or confusion
Tendon problems
FDA warns about statin risks
In January 2012, the Food and Drug Administration (FDA) published important safety information on statin risks, and updated the package inserts for Lipitor, Zocor, Crestor, Zocor and others.
FDA statin warnings:
Cognitive impairment, memory loss and confusion have been reported by statin patients
Those taking statins may have a greater risk of high blood sugars and developing Type 2 diabetes
Some drugs interact with lovastati, increasing the risk of muscle damage
U.S. Health regulators have since added diabetes-risk language to the "warnings and precautions" labels of Lipitor and other statin drugs.
Diabetes risk and Lipitor
According to a handful of medical studies, the risk of developing diabetes from Lipitor exposure seems to be higher among older women.
Recent research on the relationship between Lipitor and diabetes includes:
A study conducted by the University of Massachusetts Medical School, in which researchers found postmenopausal women on statins had a 50 percent greater risk of developing adult-onset diabetes versus those who did not take statins.
A 2013 study published in the British Medical Journal found that Lipitor patients had a 22 percent increased risk of developing diabetes, compared to an 18 percent increased risk with Crestor and a 10 percent higher risk with Zocor.
Women who do not have a family history or other predisposing risk factors for Type 2 diabetes who were diagnosed with the condition after taking atorvastatin may have a viable claim for damages against manufacturer, Pfizer. The first such Lipitor lawsuits were brought in 2012, after the FDA updated statin inserts with new side effects dangers.
"We believe the risk of diabetes is outweighed by the [healthy heart] benefits of Lipitor therapy and we encourage patients to work with their physicians to discuss their treatment options," Pfizer spokesperson MacKay Jimeson told WebMD.
Lipitor litigation status
Dozens of product liability claims have been filed against Pfizer, arguing the drug maker failed to adequately warn about Lipitor diabetes risks, and was negligent in the manufacturing and promotion of its blockbuster medication. In 2013, plaintiffs petitioned the U.S. judicial panel on multidistrict litigation to establish a Lipitor MDL for all similar lawsuits brought in district courts. This motion was denied, which means litigation will not be centralized for pretrial matters at this point in time.
Patients who have been diagnosed with diabetes or suffered other adverse health reactions after taking Lipitor are encouraged to consult with a product liability attorney about their options for legal recourse. Monetary damages available to claimants typically account for medical costs, lost income, reduced earning capacity, pain and suffering, and other non-economic losses.