Hiring a Lipitor Lawyer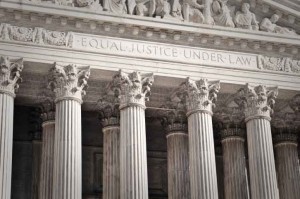 Classified as a statin, Lipitor (atorvastatin) is one of several popular cholesterol-reducing drugs on the market today. Though Lipitor has shown great promise in addressing high cholesterol and thus reducing patients' risk of stroke and heart disease, reports of very serious side effects may work to erase those potential benefits. Growing numbers of individuals who have suffered harm as a result of using Lipitor have decided to seek the help of an experienced Lipitor lawyer in their quest to secure financial compensation as well as justice.
History of concerns about statins such as Lipitor
Multiple research studies have underscored a link between statins such as Lipitor and serious side effects including an increased risk of Type 2 diabetes in patients taking the drugs. This danger first became known in a 2008 study involving those taking the statin Crestor, but a 2010 study carried even more weight, revealing that statin drugs have the ability to increase the risk of Type 2 diabetes by 9 percent.
Statins including Lipitor have also been linked to confusion and memory loss. This particular side effect did not gain attention as a result of a formalized study, but rather from anecdotal information gleaned from the U.S. Food and Drug Administration's adverse event reporting system.
Doctors and patients alike have noted yet another significant side effect of statins: muscle damage. The "Statin Effects Study" at the University of California, San Diego discusses the "well known" effects of statins that include muscle damage, myopathy and pain. It is estimated that 10-15 percent of patients taking statins have experienced these issues. A rare, yet catastrophic complication of this side effect is the development in some patients of a potentially fatal condition known as rhabdomyolysis.
In 2012, the FDA announced that it would require diabetes risk language to be included on the labeling of all statin drugs. It also mandated that information about possible confusion and memory loss would be added as potential adverse reaction to the drugs. The agency also revised labeling for the drug known as Lovastatin to provide clarity on the potential risk of muscle myopathy, but the change was not made to labeling on other statin drugs.
In the aftermath of these official actions, more patients who have suffered ill effects after taking statin medications have begun investigating their legal options and searching for a qualified Lipitor attorney to help them pursue compensation.
Fundamentals of Lipitor lawsuits
Lawyers specializing in product liability and dangerous drug litigation are currently reviewing claims on behalf of those who have experienced one or more of the harmful side effects linked to their use of Lipitor and other statins.
Common allegations in Lipitor lawsuits include:
Pfizer, Inc. failed to warn the physicians and the public that Lipitor had the potential to prompt changes in patients' blood glucose levels and cause Type 2 diabetes
Pfizer was aware or should have known that there was a link between the use of atorvastatin and the onset of Type 2 diabetes, but did nothing to advise the medical community
Pfizer neglected to protect patient safety by hiding the drug's known possible side effects and over-promoting its benefits
Lipitor is in fact a defectively designed and manufactured drug
Plaintiffs argue that Pfizer negligently put profit above patient safety, and Lipitor attorneys across the country are beginning the process of holding them accountable for this breach of public trust.
Tips on hiring an experienced Lipitor attorney
Because going up against pharmaceutical giants in court is never a simple proposition, spending the time necessary to find a skilled Lipitor lawyer can make a substantial difference in the possible outcome. The law does provide the victims of dangerous drugs the ability to pursue significant financial compensation.
Lipitor lawsuit compensation may include:
Present and future medical costs
Therapy and rehabilitation
Lost wages
Reduction in earning capacity
Pain and suffering
Emotional distress
Disruption of familial relationships
Not every attorney has the experience and skill necessary to handle these types of cases. Thus, it pays to be cautious when seeking a Lipitor lawyer to pursue your claims.
When looking for a Lipitor attorney, steer clear of those who:
Do not have sizable track records in product liability litigation
Make lofty promises of likely recovery
Do not provide personalized, attentive client service
Are unable to demonstrate a history of securing positive outcomes for similar clients
The good news is that there are several specific traits that you should be searching for when looking for the right Lipitor attorney for your case.
A dangerous drug lawyer should have:
The ability to point to vast experience handling product liability matters
A strong reputation among defense attorneys representing drug makers
Unwillingness to promise certain outcomes, but ready ability to point to successes
Access to broad network of medical experts, investigators and legal support staff
Experience at all stages of litigation, including discovery, negotiations and trial
Lipitor litigation proceeding in courts nationwide
February 2014 witnessed the consolidation of all federal Lipitor lawsuits into a multidistrict litigation (MDL) in the U.S. District Court in the District of South Carolina under the supervision of Judge Richard M. Gergel. No less than 500 lawsuits have already been included in the MDL, and many more are predicted to follow in the months and possibly years to come, as additional information about the drug's dangers become known.
The litigation is still in its earliest stages, giving potential plaintiffs an opportunity to consult with Lipitor attorneys and explore legal options now. Because every case and fact pattern is different, it pays to spend some time with a seasoned, skilled dangerous drug attorney who is able to provide a comprehensive analysis of the available avenues of recourse.