Lipitor and Diabetes
Lipitor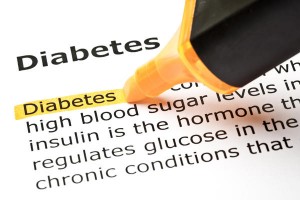 (atorvastatin), a popular statin drug, brought in annual sales of approximately $11 billion dollars per year before the patent expired. The release of the drug in generic form in November 2011 impacted Pfizer'sprofits by only 63 percent despite the growing concern among medical professionals who noted a high rate of diabetes in women taking the drug.
More than 29 million people in the United States have been prescribed Lipitor, and this number is expected to grow with the release of new guidelines for cardiovascular risks issued by the American College of Cardiology and the American Heart Association.
If the new guidelines are followed, they would result in a doubling of the number of Americans taking statin drugs to prevent heart attacks and strokes, says Marcia Angell, senior lecturer in social medicine at Harvard Medical School and former editor in chief of The New England Journal of Medicine. She also points out the obvious conflict of interest that exists with the two organizations that created the new guidelines.
"As is often the case with specialty societies, the groups behind these new proposals, the American College of Cardiology and the American Heart Association, are heavily dependent on financial support by drug companies to support their meetings,"said Angell.
According the Boston Globe, "About half the members of the committee that wrote the cholesterol guidelines had financial ties to the makers of statins."
New cardiovascular guidelines may boost Lipitor prescriptions
In a March 2012 New York Times article, another prominent person in the medical community weighed in on the overuse of statins, "We're overdosing on cholesterol-lowering statins, and the consequence could be a sharp increase in the incidence of Type 2 diabetes," wrote Eric J. Topol, a cardiologist at the Scripps Clinic and a professor of genomics at the Scripps Research Institute.
Dr. Topol goes on to point out that there are only data for five years of treatment for drugs such as Lipitor. In those five years, the data shows an increased risk of diabetes for patients taking statins. His fear is that the number of incidents of diabetes will increase with longer statin therapies. Using the conservative number of 1 in every 200 patients using statins, he points states "That would equate to 100,000 new statin-induced diabetics." The actual numbers are 1 out of 125-167 patients taking statins, depending upon dosage levels.
Perhaps the most disturbing aspect of the new guidelines is the recommendations to use statin drug therapy for patients who "may" be at risk but do not have a history of heart disease. The reduction rate for preventive care is estimated to be only 2 out of every 100 patients. When comparing this to the conservative risk of diabetes for 1 out of every 200 patients, it becomes quite evident more thought needs to go into these guidelines. Dr. Topol also expresses angst at the fact that the "margin of benefit to risk is quite narrow."
Studies emphasize Lipitor and diabetes risk
Studies done by organizations within the medical community influenced a change in labeling for statin drugs, which the FDA mandated in February 2012. The new labeling requires Lipitor to include information indicating a slight risk of high blood sugar and of developing type 2 diabetes. Based on the results of the studies conducted, with the exception of research funded by the drug companies, it is clear to many medical professionals that the diabetes risks far outweigh the potential benefits.
Published in 2010, The Atherosclerosis study specifically focused on the metabolic effects of statins regarding the onset of diabetes in patients. The results indicated that users who took Lipitor daily increased their risk of developing diabetes, even if they did not have pre-existing conditions.
The JACC published a study in 2010 that focused on the dosage of Lipitor. The findings revealed a 37 percent increased risk of developing diabetes for patients taking 80mg of Lipitor daily.
In a 2011 report published by the Lancet, its review of several other studies determined patients taking statins such as Lipitor had a 9 percent greater risk of developing diabetes.
Other research in recent years has explored risks of Lipitor-induced diabetes in women:
American College of Cardiology in 2011 – 37 percent increase
University of Massachusetts Medical School – Nearly 50 percent increase for post-menopausal women over 63
Lawsuits regarding Lipitor and diabetes
Although there are a number of severe side effects from Lipitor use, the one gaining the most attention is type 2 diabetes among female patients. Lawsuits against Pfizer alleging Lipitor caused diabetes include causes of action such as product liability, failure to warn, negligence, fraud, unjust enrichment, and breach of warranty.
Pfizer is facing escalating litigation brought by women who claim their blockbuster statin is defective and unreasonably dangerous. However, with the new guidelines for preventing heart disease, the continued marketing, and the "conflict of interest" between health organizations and drug companies, it may not be long before Lipitor lawsuits grow to tens of thousands.
Possible Lipitor multidistrict litigation in the future
On February 6, 2014 the Judicial Panel on Multidistrict Litigation (JPML) heard oral arguments on consolidating Lipitor claims as MDL. Earlier in 2013, plaintiffs were denied combining federal lawsuits under MDL because the panel didn't think there were enough cases to warrant the move. However, with the growing number of complaints – up to 100 – legal experts believe multidistrict litigation will be ordered in the near future.
The Lipitor coordinated litigation under review will be titled In Re: Lipitor (Atorvastatin Calcium) Marketing, Sales Practices and Products Liability Litigation, MDL No. 2459.
MDL consolidates federal cases with similar causes of action for pretrial issues to be presided over by one federal judge. The purpose of the multidistrict litigation is to streamline pretrial processes such as discovery.