Phoenix Residents File Actos Lawsuit Over Bladder Cancer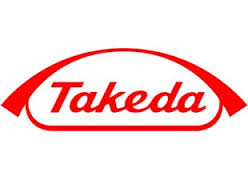 A number of plaintiffs from Tucson, AZ have filed an Actos lawsuit against Takeda Pharmaceuticals citing personal injury, wrongful death and/or loss of consortium. They claim that use of the drug caused them to develop bladder cancer. Their lawsuits will be added to the ongoing multidistrict litigation in Louisiana.
Actos, also known as pioglitazone, is a prescription medication used to help control type II diabetes mellitus, along with following a proper diet and regular exercise regimen. It was approved by the U.S. Food and Drug Administration in 1999. From January 2010 through October 2010, approximately 2.3 million patients filled a prescription for a pioglitazone-containing product from an outpatient retail pharmacy.
On June 15, 2011, the FDA issued a warning that the use of Actos for a period of more than one year may be linked to an increased risk of bladder cancer. The warning was based on the FDA's review of data from a five-year review of a ten-year epidemiological study. The interim results revealed there was no overall increased risk of bladder cancer with pioglitazone use, but an increased risk of the disease was noted in patients with the longest exposure to it and in those exposed to the highest cumulative dose.
Actos lawsuit
Plaintiffs Garry Buchman and Ruth Buchman claim the drug caused Garry to develop bladder cancer. He began taking Actos in 2005 and continued to take the drug until 2013. He was diagnosed with bladder cancer in June 2013.
Robert and Joyce Carver allege that Actos use caused Robert to develop bladder cancer. He started taking the drug in 1999 and continued using it until 2002, when he was diagnosed with the disease. Robert suffered recurrences of bladder cancer in 2003, 2009 and 2012.
Lester Galbraith and Pamela Youngberg claim Actos caused Lester to develop bladder cancer. He began taking the drug in 2006 and continued taking it until 2007. He was diagnosed with bladder cancer in 2014.
John Stockton started taking Actos in 2002 and continued taking the drug until 2012. He was diagnosed with bladder cancer in 2014.
Marjorie and Charles Whitney allege the drug caused Marjorie to develop bladder cancer. She took the drug from 2000 through 2012. Marjorie was diagnosed with bladder cancer in 2000 and suffered recurrences in 2002 and 2005.
"By reason of the foregoing, plaintiffs and plaintiffs' decedents have developed serious and dangerous side effects including bladder cancer, as well as other severe and personal injuries which are permanent and lasting in nature, physical pain and mental anguish, including diminished enjoyment of life, a risk of future cancer(s), reasonable fear of future cancer, any and all life complications caused by plaintiffs' bladder cancer, as well as the need for lifelong medical treatment, monitoring and/or medications…" states the claim against Takeda.
Actos litigation consolidated
Actos multidistrict litigation was established on December 29, 2011, in the U.S. District Court for the Western District of Louisiana. The Honorable Rebecca F. Doherty is presiding over the litigation. The cases were centralized to avoid duplicate discovery, prevent inconsistent pretrial rulings and to conserve the resources of the parties, their counsel and the judiciary.
Plaintiffs share the common claim that the use of Actos causes an increased risk of developing bladder cancer. They allege the defendants concealed their knowledge of this risk and failed to provide adequate warnings to patients and the medical community. Takeda denies all allegations and stands behind the safety of their diabetes drug.