Judge Concludes Takeda Destroyed Files in Actos Bladder Cancer Lawsuit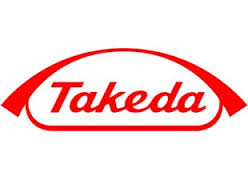 The drug Actos has been on the market since 1999, and was once one of the highest-grossing type 2 diabetes drugs available. Developed by drug maker Takeda Pharmaceuticals, Actos is becoming increasingly linked with the onset of deadly bladder cancer – and plaintiffs across the United States are accusing Takeda of failing to disclose this known risk.
In a recent verdict upheld by a West Virginia state court judge, jurors agreed with the plaintiff's assertions – and further punished the manufacturer for hiding documents tending to show liability in an ongoing Actos bladder cancer lawsuit.
Actos bladder cancer victim prevails
After deliberating just hours, a 71-year old former Actos patient – who developed bladder cancer after using the drug – prevailed in his claim that Takeda wrongfully destroyed thousands of documents during the discovery period – an act not only considered legally unethical but an unlawful attempt to avoid liability.
According to the allegations in the Actos bladder cancer lawsuit, Takeda destroyed documents relevant to the heart of the plaintiff's claim: Takeda knew – or should have known – that the drug caused bladder cancer and failed to warn patients prior to aggressively marketing the drug. The documents that were destroyed pertained to Takeda's marketing and development procedures, and purportedly tended to show that the drug maker minimized or failed to disclose known risks.
Following the jury's deliberations, it determined that Takeda had in fact wrongfully destroyed documents, and the judge assessed a punitive civil damages amount of $155,000.
Takeda considers appeal
The West Virginia Actos verdict is one of many problematic ongoing civil lawsuits filed against the Japan-based pharmaceutical company, which was founded over 200 year ago. Despite its corporate philosophy of "Integrity: Fairness, Honesty and Perseverance," Takeda was ordered to pay $2 million to a Pennsylvania plaintiff with similar claims of Actos bladder cancer. Also in 2014, a federal judge ordered the drug maker to pay a significant sum in punitive damages to an Actos plaintiff – damages which are reserved for intentional conduct or conduct amounting to gross negligence.
According to a Takeda spokesperson, the $155,000 West Virginia verdict may face appeal. In an emailed statement, U.S.-based spokesman for Takeda Kenneth Greisman reiterated "[w]e are considering our options, including an appeal." The West Virginia plaintiff is the fifth Actos bladder cancer plaintiff to win his case and the eighth overall Actos lawsuit filed in the U.S.
Under the procedural concept known as multidistrict litigation (MDL), over 3,500 Actos cases have been filed – thereby consolidating thousands of cases for purposes of judicial convenience and efficiency.
Takeda sales decline as Actos lawsuits emerge
Takeda has enjoyed an eleven-figure payday from the sales of Actos, peaking in March 2011 with sales of $4.5 billion – which at the time accounted for 27 percent of the company's sales. Since then, the introduction of a generic form of Actos – along with several lawsuits alleging severe side effects – has caused Actos sales to consistently fall.
Actos plaintiffs consistently maintain the claim that the drug maker knew the drug was tied to the onset of bladder cancer and either diminished the information or failed to disclose the information to doctors, healthcare providers and patients.