Januvia Pancreatic Cancer Lawsuit Joins Federal MDL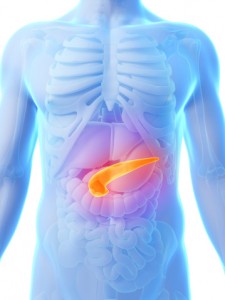 The drug Januvia is a widely-popular diabetes treatment option known as an "incretin mimetic." The drug is manufactured by pharmaceutical giant Merck Sharp & Dohme, Corp. (hereinafter, "Merck") and is one of the top-selling diabetes medications to date.
However, an increasing number of Januvia users are reporting the sudden and unexpected onset of pancreatic cancer, prompting the organization of multidistrict litigation against Merck and several other incretin mimetic producers. On September 11, 2014, a former Januvia user added her complaint to the bunch, alleging the development of pancreatic cancer after taking the drug for nearly two years.
Plaintiff files short form complaint for damages
Multidistrict litigation is an organizational tool used when a number of plaintiffs are alleging the same or similar misconduct against an identical group of defendants. Unlike a class action, parties to multidistrict litigation maintain their own individual, distinct lawsuits – which are settled individually and at the discretion of the particular plaintiff having filed the action. However, as federal courts became more and more inundated with pharmaceutical litigation – which almost always involves a wide number of injured plaintiffs – it became apparent that certain aspects of highly-similar cases could be consolidated in order to promote efficiency and avoid duplicative hearings and case conferences.
This recent Januvia pancreatic cancer lawsuit has been coordinated with the Incretin-based therapies products liability litigation. As such, it names not only Merck, but Amylin Pharmaceuticals, Eli Lilly and Company, and Novo Nordisk, Inc. as defendants as well; makers of Byetta, Janumet, and Victoza, respectfully. In order to add convenience to the complaint-filing process, a short-form complaint was implemented to allow new plaintiffs the opportunity to quickly describe their experience and damages using the indicators contained in a master complaint – which contains far greater detail and more thorough factual allegations.
Allegations raised in Januvia lawsuits
The plaintiff in the MDL action against Merck alleges a single, but debilitating, injury caused by the drug Januvia: pancreatic cancer. The plaintiff's cancer diagnosis was rendered on April 10, 2013, less than two years after she began taking the drug on November 30, 2011.
The claimant alleges the following counts against Merck:
Strict liability: Merck failed to adequately warn patients about the possibility of developing pancreatic cancer as a result of taking Januvia. Merck knew, or should have known, about this risk and was under a duty to communicate the risk to patients.
Strict liability: Merck entered a defectively-designed product into the stream of commerce.
Negligence
Breach of implied and express warranties
Punitive damages
The plaintiff has demanded a jury trial in her Januvia pancreatic cancer lawsuit, and has asked for specified damages as set forth more specifically in the master complaint.
Januvia's risks become more apparent
The drug Januvia (sitagliptin phosphate) works by increasing the body's release of sugar-reducing chemicals in the blood stream, known as incretins. Incretins effectuate the release of insulin, which helps keep blood sugar levels under control. The drug also helps maintain the amount of sugar produced by the liver.
In March, 2013, the FDA issued an investigating report targeting Januvia and several other incretin mimetics, including the above-mentioned Byetta, Victoza and Janumet. In this report, the FDA communicated that it was currently reviewing the results of incretin research tending to show an increased risk of pancreatitis, inflammation, and pancreatic cancer in patients. The FDA had previously warned patients about the possibility of developing acute pancreatitis, which could be fatal, and is frequently a precursor to pancreatic cancer.