First Bellwether Trial Set for Lipitor Diabetes Lawsuits Consolidated Under MDL 2502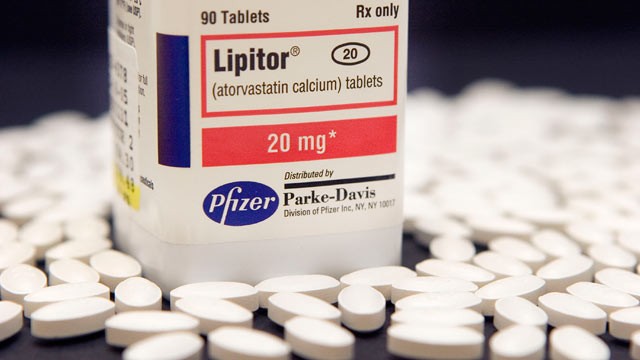 U.S. District Judge Richard Gergel, who is currently overseeing Lipitor multidistrict litigation in South Carolina, has announced the first bellwether trial will begin in October 2015. Discovery in the Lipitor diabetes lawsuits is currently underway. A bellwether trial is used to help both sides gauge the jury reaction to evidence likely to be presented in many cases.
More than 1,250 women have filed a product liability lawsuit against Lipitor manufacturer, Pfizer. Allegations vary, but involve similar claims that ingesting the cholesterol drug caused them to develop type II diabetes. The cases have been consolidated under multidistrict litigation to avoid duplicate discovery, avoid conflicting rulings and lower costs for both parties.
Lipitor is a prescription medicine used to lower "bad" cholesterol and raise "good" cholesterol. According to the Lipitor website, more than 29 million people in the United States have been prescribed the drug.
Lipitor diabetes lawsuits
A total of 12 cases have been selected for the initial discovery phase, but that number is expected to be reduced to six cases in December. Each side will have the opportunity to select three cases that will be prepared for early trial dates. Judge Gergel has indicated that all bellwether cases must be ready for trial by July 2015. The judge has also indicated he will select one case at random as the first trial.
In a case management order issued on September 22, Judge Gergel responded to common inquiries regarding on-going discovery issues, setting restrictions on both parties concerning independent meetings with plaintiffs' physicians.
The defense team has been banned from meeting with plaintiffs' physicians without the approval of the plaintiffs' counsel. Conversely, plaintiffs' counsel may meet with the physicians, but are required to disclose if certain records or documents are mentioned.
FDA offers advice on statin risks
In January 2014, the U.S. Food and Drug administration released new safety information regarding statins, otherwise known as cholesterol-lowering medications.
The FDA provided consumers taking these drugs, including Lipitor, with the following information:
"Routine monitoring of liver enzymes in the blood, once considered standard procedure for statin users, is no longer needed. Such monitoring has not been found to be effective in predicting or preventing the rare occurrences of serious liver injury associated with statin use."
"Cognitive (brain-related) impairment, such as memory loss, forgetfulness and confusion, has been reported by some statin users."
"People being treated with statins may have an increased risk of raised blood sugar levels and the development of Type 2 diabetes."
"Some medications interact with lovastatin (brand names include Mevacor) and can increase the risk of muscle damage."
The FDA noted that consumers shouldn't avoid statins, as they have been proven a valuable way to prevent heart disease. However, people need to be aware of common side effects, so they can acknowledge any troublesome issues immediately. Lipitor lawyers continue to review cases of women who developed diabetes to determine their eligibility for filing a personal injury lawsuit.
In addition to Lipitor, a number of other statins have already received or will soon receive an updated drug label reflecting these new issues. The other impacted statins include, Altoprev, Crestor, Lescol, Livalo, Mevacor, Pravachol and Zocor. Additionally, products containing statins in combination with other drugs include Advicor, Simcor and Vytorin.