MA Widow Files Januvia Cancer Lawsuit Against Merck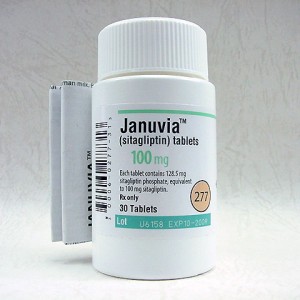 Dara Goldstein, individually and as successor in interest of the estate of Samuel Goldstein, has submitted a short form complaint for monetary damages against Merck, Sharpe & Dohme. The plaintiff claims that her now deceased husband developed pancreatic cancer and subsequently died as a direct result of taking the diabetes medication, Januvia.
Januvia is one of several incretin mimetic therapies prescribed to Type 2 diabetics that have been linked to an increased risk for acute pancreatitis and pancreatic cancer. Januvia enhances the effectiveness of glucagon-like peptide (GLP-1) – a key digestive hormone, which in turns helps lower blood glucose levels. However, more than 440 product liability complaints argue that this class of diabetes drugs is responsible for causing pancreatic damage, cancer and death.
This recent Januvia cancer lawsuit will join consolidated federal proceedings known as In Re: Incretin-Based Therapies Products Liability Litigation, or MDL No. 2452.
Januvia cancer lawsuit details
According to Goldstein's lawsuit, the decedent – a Massachusetts resident – was prescribed and took Januvia from February 2008 through May of 2011. Samuel Goldstein was diagnosed with cancer of the pancreas on May 13, 2011 and died on July 29 of the same year. While chemotherapy, radiation treatment and surgery may be helpful in the early stages of pancreatic cancer, the disease usually goes undetected for months, as it rarely presents symptoms.
Those who are diagnosed with pancreatic cancer are generally in the advanced stages of the disease, after it has already spread to other body parts. As a consequence, mortality rates are exceptionally high.
According to data from The American Cancer Society, the one-year relative survival rate for pancreatic cancer patients is 20 percent and the five-year rate is just six percent.  Many plaintiffs who have pursued lawsuits against Januvia manufacturer, Merck, raise similar allegations as those leveled by Byetta, Victoza and Janumet patients who were diagnosed with pancreatic cancer after exposure to the drugs. Plaintiffs contend that the drugs are inherently dangerous, were inadequately tested prior to entering the market, and are associated with a host of severe and fatal side effects.
Besides inflammation and damage to pancreatic cells, Byetta and Januvia and other incretin mimetics have been linked to thyroid cancer and damage to the kidneys, leading to renal failure.
In this recent Januvia lawsuit, the plaintiff is suing on counts of:
Strict Liability – Failure to warn
Strict Liability – Design defect
Negligence
Breach of Implied Warranty
Breach of Express Warranty
Punitive Damages
Loss of Consortium
Survival Action
Wrongful Death
Incretin mimetic MDL status
With hundreds of incretin mimetic lawsuits filed in district courts around the nation, the complaints were consolidated under multidistrict litigation (MDL) in the Southern District of California, where District Judge Anthony Battaglia is managing all pretrial proceedings.  A recent case management order indicates that a discovery schedule has been outlined, and deadlines given for expert depositions (March 2015).
The case management order states that: "permitted discovery includes actual scientific evidence such as animal studies, clinical trials, epidemiologic data, adverse event reports, and submittal documents to scientific and government organizations including the FDA and EMA with regard to the causal link in dispute in this case."
The next case management conference is slated for August 14, 2014. It is likely that the MDL judge will proceed with bellwether trial selections in the future, in which representative lawsuits are chosen to go before a jury. Their outcomes may help gauge future Januvia and Byetta side effects litigation trends, as well as encourage settlement negotiations.