Drug Maker Takeda Facing Sanctions for Misconduct in Actos Cancer Lawsuits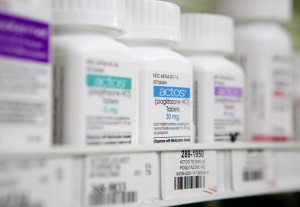 In a recent, and ongoing, federal lawsuit involving the diabetes drug Actos, manufacturer Takeda is now facing significant sanctions from U.S. District Court Judge Rebecca F. Doherty after a finding that it engaged in intentional and unlawful destruction of evidence tending to show it had knowledge of the dangers of Actos and failed to warn consumers of the risk.
Under general principles of civil litigation and procedure, it is considered unlawful for parties engaged in a lawsuit to destroy or conceal evidence that is likely material to a pivotal fact in the case. More specifically, once a lawsuit has been filed, parties are under a general duty to preserve and safeguard any non-privileged information that may be relevant or necessary to the outcome of the case. Failure to follow this basic protocol can give rise to additional civil liability for the guilty party, as well as result in possible sanctions by the court.
Takeda offers excuse for inability to produce documents
The mutual exchange of documents during a civil lawsuit is known as the discovery phase. During this time, parties are required to adhere to an adversary's request for the production of information, evidence and exhibits that may be material to an important fact in the case. Here, the pivotal issue surrounding the Actos cancer lawsuits – which are organized pursuant to multi-district litigation (MDL) rules – is whether Takeda knew or should have known that its drug presents an increased risk of bladder cancer in patients.
After a lengthy hearing earlier this year, plaintiffs presented sufficient evidence to prove that Takeda intentionally and systematically destroyed files, personal computers, electronic data and other information pertinent to the case. Despite Takeda's assertion that it was purging documents as part of an internal policy designed to safeguard corporate information, Judge Doherty found that Takeda's destruction of files was "not innocent, inadvertent, or merely negligent in its destruction, deletion, and attempt to conceal relevant information and evidence."
According to the facts of the litigation, Takeda was admittedly unable to produce 46 custodial files of sales employees, 38 of which were wiped from Takeda's servers after 2002 – coincidentally the same year the first of many Actos cancer lawsuits emerged.
Judge Doherty considers requests by plaintiffs
Judge Doherty did not take too kindly to Takeda's attempts to circumvent proper civil procedure and discovery laws. Calling Takeda's conduct "intentional and in bad faith," as well as "disturbing," the judge considered all of the plaintiffs' requests for redress: default judgment, cost-shifting, fines, an adverse inference jury instruction, restoration of deleted files, attorneys' fees and costs.
While the judge refused to enter a default judgment against the drug maker, citing that remedy as "beyond that which is required to address the conduct proven," Judge Doherty demanded the defendant reconstruct all deleted and destroyed files at its own cost. She implemented a timeline and oversight process as well, presumably to ensure Takeda complies with the court's direction in a timely manner.
With regard to attorneys' fees and other costs, Judge Doherty opted to defer these assessments until the final conclusion and resolution of the Actos MDL. However, plaintiffs were invited to submit a separate filing requesting fee-shifting with regard to all costs and attorneys' fees associated with third parties involved in the litigation (e.g., costs to conduct a deposition).