Pradaxa Side Effects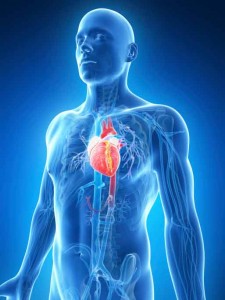 Patients who are diagnosed with cardiovascular conditions such as atrial fibrillation and those who have recently had surgery are at an increased risk of blood clots, which can cause heart attack and stroke. Blood-thinning medications such as Pradaxa (dabigatran) are commonly prescribed to combat existing blood clots and reduce the risk of future blood clot development. However, reports of life-threatening Pradaxa side effects involving uncontrolled bleeding have prompted legal action against Boehringer Ingelheim, the manufacturer.
Pradaxa is a direct thrombin inhibitor. That means it works by adhering to thrombin, a clotting agent in the body. When this occurs, the ability of thrombin to form blood clots is inhibited.
Increased risk of heart attacks with Pradaxa
One of the many severe side effects of Pradaxa is an increased risk of heart attacks. According to a study conducted by researchers from Ohio's Cleveland Clinic, patients taking Pradaxa have a slight increase in the risk of suffering acute coronary syndrome (angina) and heart attacks, as compared to patients taking Coumadin (warfarin) and Lovenox (enoxaparin). According to the researchers, Pradaxa resulted in a 33 percent increase in relative risk and an increase of 0.27 percent in absolute risk.
The researchers did not discover the reason for the increase in heart attack risk; however, one scientist speculated that Pradaxa may not directly cause heart attacks. Rather, it may simply not be as effective in preventing heart attacks as warfarin and other competitors.
Pradaxa internal bleeding leads to hundreds of deaths
However, the anticoagulant's most dangerous side effects are excessive internal bleeding and hemorrhaging. Pradaxa is a relatively new drug; it was approved by the FDA in 2010 and marketed as an alternative to warfarin, an older generation of anticoagulant. Doctors began prescribing Pradaxa instead of warfarin because unlike the older drug, Pradaxa did not require dietary restrictions or frequent blood testing. Unfortunately, this added convenience came at the cost of hundreds of lives.
Boehringer Ingelheim did not create a reversal agent for Pradaxa when it began marketing the blood thinning medication. When a patient taking warfarin begins to bleed, doctors can administer therapeutic doses of vitamin K and plasma to reverse the effects of the drug and stop bleeding. Patients on Pradaxa have no such reversal agent available and many families have been left bereft after their loved ones bled to death in the hospital.
In the short period of time in which Pradaxa has been available in the U.S., hundreds of people have reported injuries from internal bleeding and more than 500 people have died after using the drug. Some of the possible indicators of internal bleeding from Pradaxa include abrupt pain, coughing up blood, vomit with the appearance of coffee grounds, pink or brown urine, bloody stool, or tarry stool.
Pradaxa reversal agent still not available
After coming under fire for its lack of antidote, Boehringer Ingelheim launched an initiative to develop a reversal agent for Pradaxa. According to a company press release issued in late 2013, researchers believe they may have discovered an antidote. They conducted a study on 145 healthy males who took Pradaxa. The researchers evaluated diluted thrombin time (Hemoclot DTI assay), activated clotting time (ACT), ecarin clotting time (ECT), thrombin time (TT), and activated partial thromboplastin time (aPTT). The study participants received an infusion of investigational fully humanized antibody fragment (Fab).
Despite reporting preliminary success with the agent, the study participants also experienced adverse side effects. Furthermore, the reversal agent is not yet available to patients who present at hospitals with internal bleeding from Pradaxa. In the meantime, although the company has not issued a recall for Pradaxa, the FDA has required Boehringer Ingelheim to update its labeling information. Following the issuance of a drug safety communication in 2011 – which warned of death, heart attack, stroke, and internal bleeding with exposure to dabigatran – the FDA required Pradaxa's label to include the increased risk of adverse events.
Additional Pradaxa side effects
Patients taking Pradaxa have reported other side effects in addition to internal bleeding and heart attacks.
These include gastrointestinal problems, such as:
Nausea
Diarrhea
Dyspepsia
Gastrointestinal ulcer
Erosive gastritis
Gastroesophageal reflux disease (GERD)
Constipation
Other side effects may indicate an allergic reaction to Pradaxa, which requires prompt emergency care.
Symptoms of an allergic reaction to the drug may include:
Chest tightness
Chest pain
Wheezing
Hives or welts
Dizziness
Faintness
Swelling of the tongue or face
Other patients have reported heartburn, pain or burning of the throat, and coughing after exposure to the drug.
Litigation over Pradaxa injuries escalates nationwide
Owing to the mounting number of Pradaxa lawsuits containing similar allegations and issues of fact, the cases were centralized into multidistrict litigation (MDL) No. 2385 in August 2012. Judge David R. Herndon is overseeing the MDL, which is proceeding in the U.S. District Court for the Southern District of Illinois. The product liability complaints accuse the company of failing to warn patients of the risks of life-threatening internal bleeding and other complications. Currently, the Pradaxa MDL has centralized some 2,000 cases.
Recently, four lawsuits in the MDL were selected as bellwether trials, or initial test cases. The first plaintiff to have her day in court is expected to be Suzann Mackiewicz, who filed her lawsuit on behalf of her late father, Malachy Higgins. Her trial is expected to begin in August 2014. This plaintiff contends Boehringer Ingelheim should be held liable for failing to warn her father that there was no way of stopping internal bleeding.