Hiring an Experienced Pradaxa Lawyer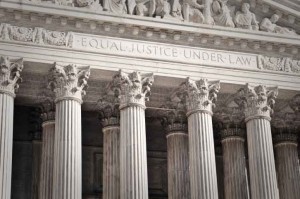 Uncontrolled bleeding and adverse thromboembolic outcomes associated with Pradaxa exposure have triggered a wave of product liability lawsuits across the United States. Manufactured by German drug maker Boehringer Ingelheim, Pradaxa is a direct thrombin inhibitor utilized to help prevent strokes in patients diagnosed with atrial fibrillation (AF). At the crux of litigation regarding dabigatran etexilate is the lack of antidote to reverse its blood thinning effects and the insufficient warning given to patients about potentially fatal bleeding events.
Concerns about Pradaxa's safety profile have manifested as FDA warnings based on clinical research, and more in-depth assessments of the drug's effectiveness compared to warfarin.
Pradaxa lawyers retained by injured patients, or the family members of those who lost a loved one to the drug's effects, argue that Boehringer Ingelheim was more interested in financial gain than the welfare and safety of millions of consumers, many of whom suffered life-threatening injuries or died after ingesting the popular blood thinning medication.
With Pradaxa injury lawsuits mounting nationwide, and Boehringer Ingelheim recently found to have concealed key data regarding fatal bleeding events in order to expedite the launch of its blockbuster drug, plaintiffs are hopeful that justice will soon be served, and any misconduct punished by the courts.
How a Pradaxa attorney can help
Individuals who have been seriously harmed or lost a family member from a defective or dangerous drug may be entitled to recover significant compensation for a variety of losses. But filing a personal injury lawsuit against Big Pharma and winning takes the knowledge and competence of an experienced products liability lawyer who has the ability and resources to build a strong case, enter mediation talks, or effectively argue a case before jurors, if settlement negotiations fail to materialize.
Those who believe they may have a viable claim for damages are encouraged to search for a Pradaxa lawyer to represent their interests.
What to look for in a Pradaxa attorney:
Reputation of success taking on drug makers: Global pharmaceutical companies have at their disposal a team of highly-paid, aggressive attorneys whose main goal is to minimize economic loss. Potential plaintiffs are urged to look for a law firm with a long history of winning verdicts or securing settlements against billion-dollar drug companies, such as Boehringer Ingelheim, Bayer Healthcare, Johnson & Johnson, Pfizer, Merck and others.
Experienced with consolidated litigation proceedings: Pradaxa lawsuits brought in federal courts have been coordinated before a single judge for more streamlined pre-trial proceedings. Look for an attorney who is familiar litigating in mass torts, multi-district litigation (MDL) and class action suits, and who can advise claimants on their best options should settlement negotiations begin.
Proven results in the court room: In many instances, mass numbers of product liability cases alleging similar side effects and injuries are resolved out of court during mediation. However, those cases that are tried before a jury need to be argued persuasively, and backed up with expert testimony and compelling evidence. Choose a veteran trial attorney that works with industry experts, including medical professionals who can accurately portray the inherent risks posed by Pradaxa bleeding.
Advice for choosing the right lawyer
Damages procured in a Pradaxa lawsuit or wrongful death claim can help offset the costs associated with hospital treatments and medical bills, lost income, reduced earnings, permanent disability, plus less tangible losses such as emotional anguish and loss of enjoyment of life.
The amount of damages recovered will largely depend on the extent and nature of injuries sustained and the proficiency of your legal counsel.
Deciding on the right Pradaxa lawyer for your case involves multiple considerations. Rather than basing your selection on sheer proximity or showy advertisements, you should look for competence and a past performance of substantial court awards and settlements.
Keep the following in mind before retaining a products liability attorney:
Good communication is key: Choose a lawyer with whom you feel comfortable divulging intimate details of injuries and losses. In order to understand and establish liability in your case, your legal counsel must know every facet and circumstance involved. Does the attorney listen to you and respond promptly to emails and telephone calls? Timely and open communication between lawyer and client is vital to the success of any personal injury complaint.
Reputation matters: When going up against defendants with deep-pockets such as Big Pharma, having the right attorney makes all the difference in the world. Go with a law firm with a long-standing track record of sizeable verdicts and settlements secured for their clients. Look for an attorney with a sterling reputation both in and out of the court room.
Pick an attorney who works on contingency: Most trustworthy law firms operate on a contingency-fee basis, which eliminates any risk to the client in terms of financial obligation. Legal fees are only collected from a portion of the settlement or jury award, which further motivates lawyers to work diligently on your behalf.
Recent Pradaxa litigation
In the spring of 2014, Pradaxa manufacturer Boehringer Ingelheim came to agreement with approximately 4,000 product liability plaintiffs to pay out a total of $650 million to resolve the cases. This enormous Pradaxa settlement comes out to an estimated $160,000 per plaintiff. It is not yet clear how many Pradaxa lawsuits in state and federal court will not participate in this settlement, and will continue to trial. Despite the exorbitant payout, Boehringer continues to deny liability for the plaintiff's injuries.
Judge David R. Herndon is managing pretrial matters for thousands of Pradaxa lawsuits in the U.S. District Court for the Southern District of Illinois (MDL No. 2385), where bellwether trials are slated to begin in September 2014. They are known as "bellwethers" because they may predict jury reactions to evidence and testimony that is likely to be repeated among several hundred plaintiffs.
If jurors render large verdicts in these initial cases, Boehringer Ingelheim may be more inclined to enter settlement negotiations to resolve the remaining suits. While such consolidated litigation helps to conserve judicial resources and allows plaintiffs to share in pretrial discovery, the process can last for years before all claims are resolved.
Those who have been harmed from Pradaxa side effects are still eligible to file a lawsuit, either in state or federal court. Causes of action listed in a products liability claim regarding Pradaxa bleeding risks and injury often include design defect, failure to warn, negligent misrepresentation, negligence, breach of warranties and fraudulent concealment.