Pradaxa Lawsuit Settlement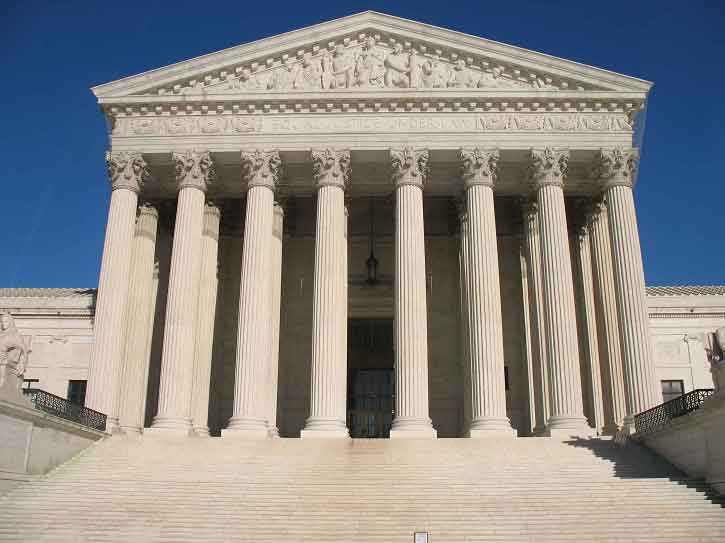 Boehringer Ingelheim, the German manufacturer of Pradaxa, announced at the end of May 2014 that it will pay $650 million to settle about 4,000 U.S. lawsuits against it over the blood thinner drug. Pradaxa (dabigatran), an anticoagulant, has been linked with excessive bleeding.
According to Boehringer, the large settlement resolves cases filed at both the state level and in the federal courts. The deal was facilitated by Judge David R. Herndon, of the United States District Court for the Southern District of Illinois, who presides over the federal lawsuits that were consolidated into multi-district litigation (MDL). The Pradaxa lawsuit settlement amount averages out to over $160,000 per plaintiff.
About Pradaxa lawsuits
Pradaxa has been used in the United States as a blood thinner since it was approved by the FDA in 2010. Its approved uses include treatment of such medical problems as atrial fibrillation and deep vein thrombosis. When it arrived on the market, Pradaxa was seen and promoted as a revolutionary new anticoagulant to compete with the long-used warfarin, aka Coumadin.
The alleged benefit of Pradaxa was that patients taking it required less monitoring by doctors during use.
By nature of the treatment, blood thinners like Pradaxa and warfarin come with a risk of internal bleeding. But unlike bleeding from warfarin, which can be reversed with a dose of Vitamin K, there is no quick fix for bleeding from Pradaxa. With no easy way to stop the internal bleeding, the risk of injury, and even death, from Pradaxa is much higher relative to other blood thinners.
Lawsuits allege manufacturer hid the risks of Pradaxa
A number of users suffered from internal bleeding after beginning to take Pradaxa. Other alleged injuries include heart attack, stroke, and resulting death.
Thousands of Pradaxa lawsuits allege that the drug maker:
Hid the risks of internal bleeding and other serious injuries
Failed to research the drug's safety and proper dosing
Failed to require instructions for care during use of the drug
Earlier in the MDL, Judge Herndon ruled that the Pradaxa plaintiffs were to be granted access to documents produced in a separate Pradaxa whistleblower case.
In the whistleblower case, Boehringer agreed to pay $95 million after it was accused of using improper marketing techniques to promote Pradaxa and other drugs that it manufactures.
Boehringer is aware of the dangers of bleeding associated with Pradaxa. In the wake of the massive settlement, its lawyers still maintain that the drug is safe. But it has also announced that it is developing an antidote to stop excessive bleeding events.
Number of Pradaxa lawsuits climbed through 2013
In mid-2012, there were 21 federal Pradaxa lawsuits that had been filed in the U.S. District Courts. In July 2012, the Judicial Panel on Multi-District Litigation held a hearing and decided to consolidate the cases and assign them to Judge Herndon, in East St. Louis, Illinois.
By the end of 2012, roughly 150 Pradaxa bleeding lawsuits had been filed. As more injuries and deaths were attributed to Pradaxa throughout 2013, the number of people seeking compensation for Pradaxa internal bleeding climbed into the thousands.
The Pradaxa settlement resolves approximately 4,000 claims.
Multi-district litigation led to Pradaxa settlement
In federal multi-district litigation, consolidated cases are transferred to a specific judge in one selected district court. The judge can then make uniform rulings on fact-finding and pretrial issues, making for a more efficient and consistent litigation. If the cases are not resolved in the pretrial stages, they return to their home districts for trials.
One of the benefits of multi-district litigation can be seen in the Pradaxa settlement – because a single judge was overseeing all of the consolidated federal lawsuits and ruling on all of the evidence and motions, he was able to work with the parties to encourage a comprehensive settlement. Pradaxa lawsuits were filed in both the state and the federal courts and the recent settlement encompasses claims in both arenas.
Compensation available for those injured
There are few important differences between multi-district litigation and class action lawsuits, including:
In a class action, one or several representative plaintiffs represent the class of victims; in MDL, each plaintiff proceeds in his or her own lawsuit
In a class action, class members recover whatever share of the settlement is allotted to them unless they opt out and file their own lawsuits; in MDL, because each plaintiff files an individual lawsuit, there is no restriction on recovery
What this means is that victims who have been injured by Boehringer's anticoagulant may still bring claims after this Pradaxa lawsuit settlement. For those who have suffered Pradaxa side effects, or who have lost a loved one because of it, compensation for bleeding-related injuries may be available.
Compensation for Pradaxa bleeding side effects may include:
Extra medical expenses
Compensation for pain and suffering
Payment for the loss of companionship of a loved one
Lost wages
Out of pocket expenses like travel for medical care
Compensation for Disability