Pradaxa Recall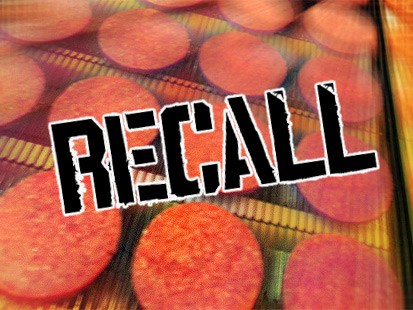 Boehringer Ingelheim Pharmaceuticals issued a limited voluntary recall for a single lot of their anticoagulant drug Pradaxa on November 7th, 2012. This recall only applies to 75 mg, NDC 0597-0149, lot 201900, expiration January 2015.
According to the official company statement, "This recall is being conducted due to a potential packaging defect on this lot that may compromise the bottle integrity. A damaged bottle could allow moisture to get into the bottle and, thus, may impair the quality of Pradaxa. As a consequence, a patient may not receive a fully effective dose of Pradaxa 75mg, which would increase his or her risk of experiencing an ischemic stroke. This risk is small; however, not zero. Therefore, as a precautionary measure, Pradaxa is being recalled at the patient level."
Patients are told to continue taking the medication until a replacement becomes available. Affected bottles can be returned at the pharmacy they were purchased at for a free replacement.
Surprisingly, this has been the only Pradaxa recall to date in the United States, despite larger internal bleeding concerns that are now part of widespread litigation.
Pradaxa internal bleeding triggers litigation
Stories abound of families who say their heartache stems from a loved one's use of Pradaxa:
Helen Hawkins coughed up blood and began having severe nosebleeds just after taking Pradaxa in 2011. She was hospitalized and died soon thereafter.
Dolores Reed died of a gastrointestinal hemorrhage just four months into her Pradaxa therapy, leaving behind two daughters.
Brenda Medley filed a lawsuit on behalf of her deceased husband, Howard Thomas Medley, who died 18 months into his Pradaxa therapy after suffering acute blood loss that required a blood transfusion. After three days in the hospital, he was sent home and passed away several months later.
Robert C. Tionoli experienced a bowel obstruction that caused internal bleeding and severe abdominal pain. Because he was taking Pradaxa at the time, his doctors could not stop the bleeding, which caused him to succumb to his injuries several months later.
History of Pradaxa internal bleeding complaints
Pradaxa first gained FDA approval in October 2010. It became the first anticoagulant drug to hit the U.S. market in 50 years. Prior to its introduction, Warfarin had been the standard therapy for patients suffering from atrial fibrillation who were at an increased risk for stroke. Many patients liked that they didn't have to observe dietary restrictions or undergo regular blood testing to determine dosage requirements with Pradaxa. Not surprisingly, the number of prescriptions skyrocketed, with nearly 275,000 scripts written by March 2011, accounting for over $1 billion in sales.
Despite the wild success, problems were bubbling beneath the surface. In Pradaxa's first year on the market, the U.S. Food and Drug Administration (FDA) received 932 reports of serious adverse events, including 120 deaths and 500 reports of Pradaxa internal bleeding, according to HarrisMartin.
Later, the Institute for Safe Medication Practices published an October 2013 report indicating that they were 3,200 reports of Pradaxa internal bleeding complications, with 582 deaths. Comparatively, they said there were 861 internal bleeding reports associated with Warfarin, including 56 deaths, because the manufacturer provided doctors with detailed instructions for reversing the effects of the drug if necessary. By contrast, Boehringer Ingelheim provided no such instructions – and, in fact, had no known antidote for the drug.
Litigation against Boehringer Ingelheim rapidly escalated. Twenty-one Pradaxa lawsuits were consolidated and transferred to MDL No. 2385 under Judge David R. Herndon in the Southern District of Illinois in August of 2012. Seventy lawsuits filed in Illinois state court were promptly added to the MDL. Nearly a year later, there were 1,133 Pradaxa lawsuits, according to federal court documents obtained in July 2013.
This number has more than doubled to 2,365 lawsuits as of May 15, 2014. The first four bellwether trials are expected to begin between August 2014 and February 2015.
FDA yet to issue a Pradaxa recall
The FDA issued a warning in December of 2011, stating, "Bleeding that may lead to serious or even fatal outcomes is a well-recognized complication of all anticoagulant therapies."
In December 2013, the FDA announced that they had taken a closer look at Pradaxa internal bleeding complications as part of a large-scale safety assessment. They assessed the rates of adverse events listed in the FDA Mini-Sentinel Distributed Database of nearly 100 million patients. The main purpose of the study was to "identify groups of patients who are at high risk for major bleeding events," a knowledgeable source told Forbes.
They warned of Pradaxa use in patients with renal impairment, but concluded that the "gastrointestinal hemorrhage incidence rates for new users of Pradaxa do not appear to be higher than the rates for the same types of bleeding for new users of warfarin."
However, the FDA reported a contradictory finding was just reported in May 2014. A study of 134,000 Medicare patients found that, while Pradaxa use lowered the risk of stroke, brain bleeding and death in patients, it also increased the risk of internal bleeding. There were 34.2 major bleeding incidents for every 1,000 users – compared to 26.5 incidents for Warfarin users. The FDA said it will continue to "investigate the reasons for differences in major GI bleeding rates for Pradaxa and Warfarin observed" in this study and others.