Benicar & Sprue-like Enteropathy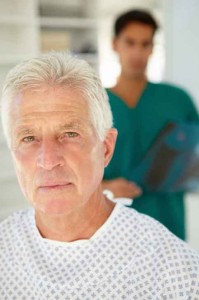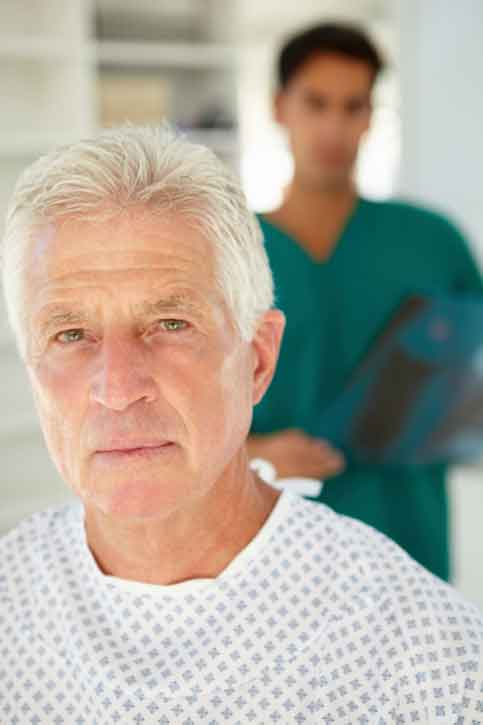 Links between the blood pressure medication Benicar (generically known as "olmesartan") and sprue-like enteropathy are a recent discovery, prompting FDA warnings and a host of new lawsuits only in the last couple of years.
Benicar, like a number of drugs in the same class, treats high blood pressure, or hypertension, a chronic condition affecting as many as 67 million Americans each year. Some 1.9 million patients filled prescriptions for Benicar and other related medicines in the year 2012, according to a report published by GI and Hepatology News, a publication of the American Gastroenterological Association Institute.
Benicar side effects, including sprue-like enteropathy
When taken alone or along with other similar medications, Benicar lowers blood pressure by blocking a particular chemical in the body known as an "angiotensin receptor blocker" (ARB). ARB narrows blood vessels; by blocking ARB, Benicar relaxes and widens blood vessels so that blood can flow more freely, with less resistance.
Unfortunately, in the process of reducing constricted blood flow and, in turn, staving off other heart-related dangers, Benicar has now been found to cause other serious, even life-threatening symptoms described by the term "sprue-like enteropathy" and mimicking the gluten allergy best known as "celiac disease."
"Sprue-like enteropathy" is characterized by the following potentially deadly symptoms:
Perpetual, chronic diarrhea
Uncontrollable and dramatic weight loss
Mucosal inflammation, or a swelling of the mucus membranes, especially of the intestines. (Other areas of the body that produce mucus in an effort to filter out bacteria and other viral invaders include the nasal cavities, mouth, throat, eyes, vagina, and lungs.)
Gastritis, or an inflammation of the lining of the stomach
Colitis, or an inflammation of the colon producing rectal bleeding, diarrhea and abdominal pain
Villous atrophy (erosion of the intestinal walls)
Other celiac-like complications
Studies of Benicar and sprue-like enteropathy
A number of recent studies by respectable scientific outlets have implicated Benicar in the development of sprue-like enteropathy, suggesting a significant number of patients taking Benicar may have cause to worry.
In June 2012, the Mayo Clinic's Dr. Joseph Murray and his team of medical researchers published a report in the trusted journal Mayo Clinic Proceedings documenting serious gastrointestinal side effects experienced by at least 22 patients taking Benicar, 14 of whom landed in the hospital as a result.
When put on a gluten-free diet, the patients failed to improve, allowing researchers to rule out celiac disease as an explanation for the severe diarrhea, dramatic weight loss and other mysterious symptoms manifested in test subjects. The patients lost on average nearly 40 pounds—one patient lost 125 pounds; and many were obliged to take steroids as a means of controlling intestinal inflammation.
Strikingly, upon discontinuation of Benicar these same patients regained an average of 24 pounds and by and large saw a subsiding of intestinal inflammation symptoms. In other words, Benicar was to blame for sprue-like enteropathy which in some cases caused severe intestinal damage.
The Mayo Clinic's study preceded another, this one by the American College of Gastroenterology in October 2012, which found an additional 40 cases of sprue-like enteropathy could be attributed to taking olmesartan-containing blood pressure medicines.
Such findings point to a verifiable link between blood pressure drugs like Benicar and sprue-like enteropathy, one that only now is gaining further scrutiny and more review from regulatory agencies like the U.S. Food and Drug Administration (FDA).
FDA's update of Benicar warnings
The Mayo Clinic study prompted the FDA to require the maker of Benicar, Daiichi Sankyo, Inc., to update its drug label warnings to include mention of sprue-like enteropathy and the related dangers of taking Benicar. In July 2013, after reviewing the Mayo Clinic findings, the FDA issued a safety alert regarding Benicar's links to sprue-like enteropathy.
"The FDA's evaluation found clear evidence of an association between olmesartan and sprue-like enteropathy. If patients taking olmesartan develop these symptoms and no other cause is found, the drug should be discontinued and therapy with another antihypertensive started," the agency stated in its warning.
Authors of the FDA report describe Benicar's sprue-like enteropathic side effects as "life- threatening," and warn that symptoms of enteropathy may take months to years to show up in patients using olmesartan.
Benicar lawsuits
A number of patients allegedly plagued by sprue-like enteropathy and other serious side effects linked to Benicar are bringing lawsuits against the manufacturer. Benicar attorneys have filed lawsuits on their behalf against Daiichi Sankyo and at least one sister company, Forest Laboratories, Inc., claiming the two entities knowingly and deliberately misled patients about the dangers of Benicar. The companies, they say, showed negligence in not alerting consumers sooner to the drug's known risks for causing sprue-like enteropathy.
For its part, Forest Labs has acknowledged in public company filings that it received subpoena requests from the U.S. Attorney for the District of Massachusetts in 2011 for documents related to Benicar, Benicar HCT and Azor; and that it now faces at least 6 lawsuits claiming Benicar-induced gastrointestinal injuries. Preemptively, the company set aside $140 million in product liability insurance coverage to pay for its legal defense in lawsuits filed before April 1, 2014.
In the meantime, Daiichi Sankyo is defending Forest in these proceedings, and Benicar, as of last year, remained the global pharmaceutical giant's top-selling hypertensive drug. Benicar in 2013 brought in $3.1 billion in sales, accounting for one-quarter of the company's total revenue.