Benicar Side Effects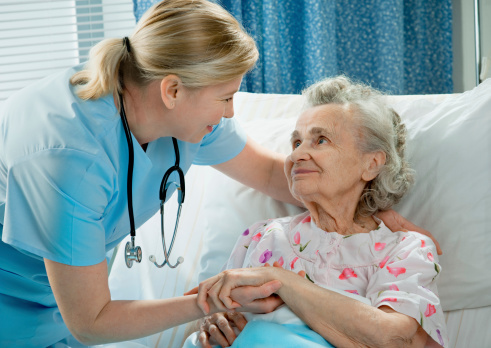 Benicar is a high blood pressure medication, also known as Olmesartan medoxomil.  It was approved for use in the U.S. in 2002 and 2003 (the drug is available in two different forms) and is one of eight drugs called angiotensin II receptor blockers (or ARBs) on the market that are used to treat the condition.  In the past two years, serious Benicar side effects have been verified by both the Mayo Clinic and the FDA.
The side effects of the drug include chronic diarrhea and other intestinal problems that are symptomatic of a rare but serious condition known as sprue-like enteropathy.  Initially mistaken by many doctors for Celiac disease, Benicar side effects are more and more likely to be correctly diagnosed as studies related to the drugs are more widely publicized.
Moreover, many patients who have suffered from serious side effects of Benicar have begun to take legal action against Daiichi Sankyo, the Japanese-based, multinational corporation that is responsible for its production.
Although the company originally reported only very mild side effects associated with the drug, there is speculation that they may have known about the severe intestinal problems (now diagnosed as sprue-like enteropathy) earlier than they let on.
Sprue-like enteropathy symptoms
Serious side effects reported in connection to Benicar are collectively consistent with a diagnosis of the condition sprue-like enteropathy.
Enteropathy refers to any disease that affects the intestines, whereas sprue in particular is a disease that affects the intestinal lining, disrupting the body's ability to absorb nutrients and leading, if untreated, to vitamin deficiencies, malnourishment, and (in extreme cases) death.  Tropical sprue is a version of the disease commonly found in tropical regions, whose precise origin is unknown.  It can be treated with antibiotics and vitamin supplements.  Celiac sprue is a collection of side effects associated with celiac disease, an autoimmune disorder of uncertain origin which involves intolerance to gluten products. (Gluten is a protein found in many foods, especially those with wheat.)
Sprue-like enteropathy is a condition whose symptoms are similar to that of both tropical and celiac sprue, but whose origin is different.  In this case, the symptoms are related to a response to the drug Benicar.
Benicar side effects
Sides effects associated with sprue-like enteropathy include:
Nausea
Vomiting
Abdominal pain
Severe and/or chronic diarrhea
Dehydration
Villous atrophy (damage to the lining of the small intestines)
Inability to absorb nutrients/malnutrition
Extreme weight loss
Some patients who have experienced these Benicar side effects required days or weeks of hospitalization before the root cause of their condition was discovered.
Recovery from villous atrophy
Villous atrophy, damage to the villii, or hair-like components of the small-intestine's lining can be rated on a scale of 1 to 4 (with 4 being complete damage).  VA can generally be reversed and treated by removing the root cause (such as instituting a gluten-free diet or, in the case of sprue-like enteropathy associated with Benicar, stopping the medication).  Full-recovery of the intestines can take several months, however.
If left untreated, villous atrophy can also lead to a condition called "leaky gut syndrome" in which a patient is vulnerable to several kinds of infections or other autoimmune diseases (such as chronic fatigue syndrome and fibromyalgia).  Even when the immediate side effects of sprue-like enteropathy (such as chronic diarrhea) are halted by stopping the use of Benicar, some patients endure months of exhaustion and pain until they feel truly whole again.
Medical studies of Benicar and sprue-like enteropathy
The diagnosis of the condition sprue-like enteropathy as a response to Benicar was first published in a scholarly context due to the work of the Mayo Clinic, which reported 22 cases of patients suffering from severe diarrhea and other symptoms while taking Benicar in 2012.
Initially, many were misdiagnosed with Celiac disease, the autoimmune disorder involving gluten intolerance which causes its own form of sprue.  When a gluten-free diet failed to resolve the problems, however, doctors eventually diagnosed the culprit as Benicar.  Stopping the drug resolved the health issues:  patients ceased to have serious diarrhea and nausea and began to gain back weight.  Symptoms of sprue-like enteropathy only returned in cases where Benicar was temporarily reintroduced.
The Mayo Clinic passed their findings on to the FDA, who then evaluated their own records, finding 23 additional cases of sprue-like enteropathy associated with Benicar.  Even more incidents have been brought to light most recently in the journal Pharmacy & Therapeutics, in a January 2014 article published there. 
A new FDA warning label for Benicar
Following the FDA's review of the Mayo Clinic data and of their own records, the agency issued a warning linking Benicar to the symptoms of sprue-like enteropathy, including chronic and unremitting diarrhea, and serious weight loss.  They required that a new Benicar warning label include information about these risks, noting that the symptoms could occur months or years after beginning to take Benicar and could result in hospitalization.
Benicar's manufacturer, Daiichi Sankyo, originally reported dizziness as the only potential side effect in its application for the drug's approval in 2002.  However, reports of serious sprue-like enteropathy symptoms emerged as early as 2007 and there is some question as to what the company knew or whether they took responsible follow-up action.  Investigations into their actions will continue as lawsuits concerning Benicar side effects are filed with greater frequency.
Benicar complications and legal recourse
Currently, only a handful of Benicar lawsuits have been filed, though more plaintiffs are likely to come forward.  Plaintiffs have filed lawsuits to cover the following damages related to the drug's side effects:
Medical bills
Future medical expenses
Lost wages
Lost earning potential
Pain and suffering
Expenses and lost wages result not only from the days or weeks of hospitalization due to severe diarrhea and other side effects; they may also relate to other, less dramatic side effects, such as the lingering pain and exhaustion due to villous atrophy.  In this case, side effects may result in months of compromised income and a seriously diminished quality of life.