New Actos Trial Underway in Las Vegas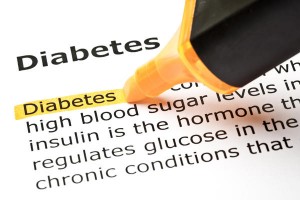 The latest Actos trial to begin in U.S. courts started on Thursday, August 27 in Las Vegas, under the direction of Judge Jerry Wiese II. Attorneys working for two southern Nevada claimants argue that their clients suffered severe side effects from the diabetes drug, including death. The trial is expected to last for 10 weeks.
The plaintiffs include the widow of Maurice J. Iorio, who died from bladder cancer complications on November 25, 2013 and George Decou, who is currently suffering from bladder cancer. Judge Wiese told jurors that Takeda deliberately destroyed information relevant to the case and that they could assume the information would have benefited the plaintiffs. The Actos lawyers for the plaintiffs have indicated they plan to pursue a $2 billion verdict.
Actos is an oral medication used to manage blood sugar levels in patients with type 2 diabetes. The drug has been on the market since 1999.
Actos litigation
The Las Vegas Actos litigation is only one of many faced by Japanese drug maker Takeda Pharmaceuticals, a multi-billion dollar company. In another trial in Las Vegas last year, a jury determined that Takeda was not at fault for two southern Nevada women's bladder cancer. The judge presiding over that trial gave jurors a similar instruction that Takeda had destroyed evidence that would likely have been in the plaintiffs' favor. Takeda is currently working to reach an Actos settlement with approximately 8,000 plaintiffs throughout the country who believe Actos caused them to develop bladder cancer.
Takeda ordered to pay $9 billion in damages
In 2014, a Louisiana federal court jury awarded a $9 billion verdict in an Actos trial, finding the company concealed the risks associated with the diabetes drug. Takeda was ordered to pay $6 billion and its partner since 2006, Eli Lilly was ordered to pay $3 billion, but Takeda may ultimately be held responsible for paying the final judgement in the case due to an agreement between the two companies.
The $9 billion jury award was the seventh-largest in U.S. history, but was later reduced to $36.8 million, by U.S. District Judge Rebecca Doherty. In her ruling, she cited the original $9 billion award as "excessive" and violated the companies' constitutional rights to due process. Judge Doherty ordered Takeda to pay $27.6 million and Eli Lilly to pay $9.2 million, saying the punitive damages were still "large enough to accomplish the jury's clear aim: to send a message to the defendants that their wrongdoing must stop…"
In her ruling, Judge Doherty encouraged the higher courts to provide more guidance on whether there should be an upper limit to punitive damages when a jury finds defendants liable of "seriously reprehensible behavior."
Takeda and Eli Lilly had requested a new trial, claiming that the court had made prejudicial rulings on evidence and jury instructions that negatively impacted the outcome of the trial. Judge Doherty rejected that demand, writing that evidence presented during the trial revealed that the companies "disregarded, denied, obfuscated and concealed" information for more than a decade that Actos could increase risk of bladder cancer.
Representatives from both companies said they would continue to fight the verdict.