Study Shows Benicar Linked to Severe Abdominal Problems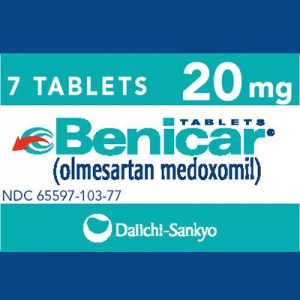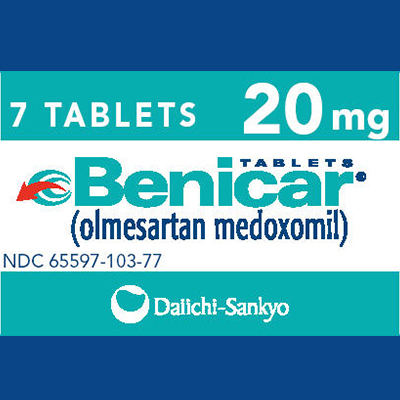 The popular blood pressure drug known as Benicar (olmesartan medoxomil) is becoming increasingly known for its propensity to cause users severe and debilitating abdominal discomfort – reportedly linked to the onset of a condition known as sprue-like enteropathy.
Benicar belongs to a class of drugs known as angiotensin receptor blockers, to which market competitors including Azor, Tribenzor, and several generics also belong. However, recent research suggests that Benicar may be uniquely problematic and the side effects of sprue-like eneteropathy are not appearing in patients taking alternative angiotensin receptor blockers.
Clinical study of Benicar abdominal pain
In a study published in October, 2014, the Journal of Clinical Pathology  revealed the results recent testing users of Benicar against users of other angiotensin receptor blocks not containing the ingredient known as olmesartan. The results revealed that users of Benicar were more likely to report the onset of sprue-like enteropathy symptoms than those who were using non-olmesartan drugs for the control of blood pressure.
More specifically, researchers working from Columbia University conducted a retrospective study of patients having already endured abdominal pain and who were undergoing an endoscopy of the upper gastrointestinal tract. The study examined 40 patients, some of which were taking Benicar, others who were taking non-olmesartan blood pressure medications.
As a result of the study, half of the Benicar patients experienced the symptoms of sprue-like enteropathy. By contrast, only one-fifth of the patients taking alternative angiotensin receptor blockers experienced similar problems.
Researchers thereafter concluded that a strong link exists between sprue-like enteropathy as compared with other angiotensin receptor blockers.
History of Benicare side effects
Benicar was first developed in 1995 by drug maker Sankyo, and was introduced to the American market in 2002. It is considered a widely popular treatment option for high blood pressure (hypertension), which in turn helps patients avoid strokes, heart attacks and renal failure.
As the drug increased in popularity, users began reporting Benicar abdominal pain, including gastric upset and chronic diarrhea. Finally, a group of independent medical researchers convened in 2012 to review the reports of patients across 17 states – all claiming similar reactions to the drug Benicar. From there, the researchers reported their findings to the Food and Drug Administration, which issued a Safety Communication about Benicar risks in July, 2013.
According to the FDA, users of Benicar should be aware of the risk for chronic diarrhea and substantial weight loss. Alarmingly, the symptoms of sprue-like enteropathy may not manifest until years after the patient begins treatment with Benicar. The FDA further explained that sprue-like enteropathy symptoms immediately ceased in all patients upon the discontinuation of the drug – making the link undeniable.
As more and more patients learn of the risks of Benicar side effects, lawsuits have formed across multiple U.S. jurisdictions. At the heart of plaintiffs' claims is the assertion that Sankyo knew – or should have known – that its drug could cause sprue-like enteropathy and failed to warn patients and/or healthcare professionals about this risk.
Plaintiffs who have filed Benicar lawsuits further allege that Sankyo withheld this information for years, presumably since the drug maintained a steady spot in the top 100 drugs for several years – raking in billions of dollars.