Blue Cross Blue Shield Sues Takeda, Actos Manufacturer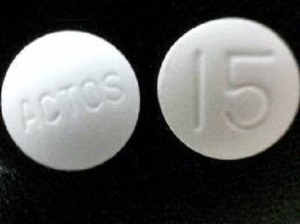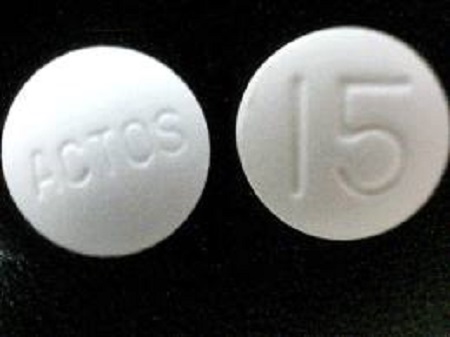 Blue Cross/ Blue Shield of Massachusetts has taken legal action against pharmaceutical giant Takeda, claiming the company failed to warn consumers and the medical community about the association between Actos and bladder cancer. The healthcare provider is now seeking compensation for costs of bladder cancer treatment for hundreds of their insured clients, claiming the cancer diagnoses in these cases was directly linked to Actos use.
Blue Cross filed their complaint on June 11 in U.S. District Court for the Western District of Louisiana. This court is also home to multidistrict litigation involving Actos lawsuits, which are currently overseen by Judge Rebecca F. Doherty. The federal MDL was established in December 2011 in order to streamline early trial proceedings for growing Actos litigation that now includes more than 2,700 complaints.
Blue Cross alleges failure to warn
In their complaint, Blue Cross claims that although Takeda was aware of an increased risk of bladder cancer with long-term Actos use, the company failed to share that information with doctors treating type 2 diabetes and their patients. However, the insurance provider cites multiple studies that indicate a link between Actos and bladder cancer, including a 2011 study that reviewed adverse reports received by the FDA between 2004 and 2009. That study found 31 cases of bladder cancer in patients who took Actos, indicating a "definite risk" for the disease.
Blue Cross also cites a 10-year epidemiological study launched by Kaiser Permanente to determine whether Actos use could lead to bladder cancer. Halfway through the study, researchers at Kaiser noted that the risk of bladder cancer increased in relation to the duration of Actos use and found "statistical significance" at the 24-month mark. Despite these findings, Takeda spokesman Robert Spanheimer was quoted by Reuters as saying the study has not shown a risk of bladder cancer in patients taking Actos for type 2 diabetes.
FDA issues warning
Despite reassurances by Takeda, the FDA issued a safety communication in 2011, warning of an increased risk of bladder cancer in patients taking Actos for one year or more. The agency ordered Takeda to add this warning to the label of any product containing pioglitazone, the active ingredient in Actos. Around the same time, the European Medicines Agency announced that Actos use had been suspended in France, due to  another four-year study that showed men exposed to Actos for one year or longer had a significantly higher risk of bladder cancer.
Sadly, these moves did not come early enough to protect hundreds of type 2 diabetes patients from the negative effects of Actos. The drug was approved by the FDA for treatment of type 2 diabetes in 1999 and quickly become one of the top-selling diabetes treatments in the U.S. Since that time, hundreds of Actos users have come forward with allegations that the drug led to their bladder cancer diagnosis.
About bladder cancer
Bladder cancer is a serious disease that has a good prognosis when it is detected early. However, this type of cancer also has a high recurrence rate, which means patients that have been diagnosed with the cancer must undergo regular monitoring after treatment to ensure the disease does not return. Patients deal with the financial burden of both the initial diagnosis and treatment and the ongoing medical care that is required after a bladder cancer diagnosis.
In its Actos lawsuit, Blue Cross asserts that although Takeda knew of the risks associated with long-term Actos therapy, the company did not provide adequate information or warning about the risk. The complaint states, "Consumers, including the plaintiff's insureds, who have used Actos for treatment of type 2 diabetes have several alternative safer products available to treat the conditions and have not been adequately warned about the significant risks and lack of benefits associated with long-term Actos therapy."