Hiring a Testosterone Therapy Lawyer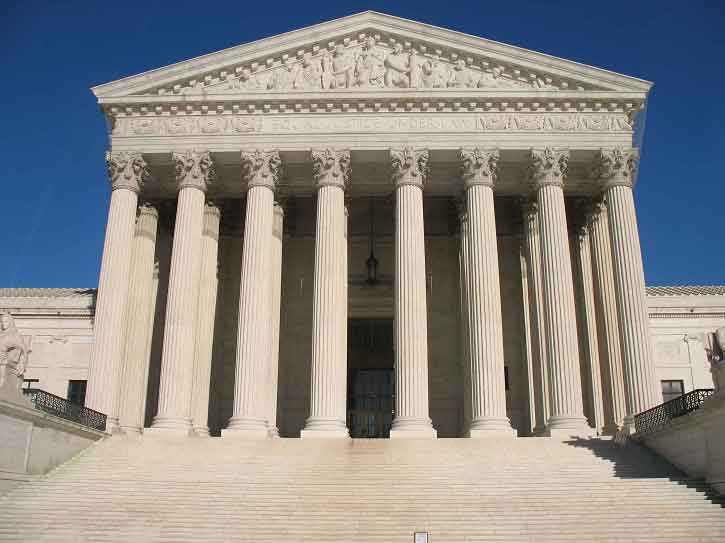 Testosterone therapy lawyers are handling an increasing number of claims arising from Low T supplements and serious health risks in men.
Finding the right lawyer to file a testosterone therapy lawsuit can allow men who have been harmed by the drugs to receive compensation for their medical bills and other expenses caused by dangerous side effects.
Low T companies target consumers
Last year, there were over $2 billion in testosterone gel sales in the U.S. and the sales numbers are expected to keep rising. The impressive sales are largely related to the drug manufacturers' aggressive marketing of the supplements directly to consumers.
Unfortunately, doctors and other experts believe that the so-called "low t" supplements may have little, if any benefit, while carrying a grave risk. A startling result of the low t therapy is that it has been tied to an increased risk of heart attack, stroke, and even death.
Recent cases filed against the makers of AndroGel and other Low T supplements highlight the need for an experienced and skilled testosterone lawyer. Several lawsuits were filed shortly after the Federal Drug Administration (FDA) announced, on January 30, 2014, that it is starting an investigation into the adverse side effects associated with topical testosterone supplements.
How can a testosterone therapy lawyer help?
Testosterone therapy attorneys are personal injury lawyers who have special expertise in dangerous drug lawsuits. They protect a client's rights by knowing the legal process and what the victim's rights are.
As knowledge of the dangers of Low T supplements are just beginning to surface, testosterone therapy lawsuits are still in the early stages. The FDA's investigation into topical testosterone supplements is expected to unearth more evidence of the dangerousness of the drugs. Unfortunately, injury lawsuits are barred after a certain amount of time by a statute of limitations, so men injured by testosterone therapy drugs today may not be able to wait until the FDA finishes its investigation.
A skilled testosterone therapy lawyer has the knowledge and experience to evaluate a claim today and help the victim decide on a best course of action. Men who have been harmed by testosterone side effects should consider speaking with a lawyer immediately; a lawyer can make sure he does not miss the statute of limitations or any other deadlines.
Attorneys can help determine what compensation may be available
A lawyer can help a victim determine what compensation he may recover. Each situation is different, but for someone injured by a dangerous drug, recovery may include:
Past and future medical bills
Pain and suffering
Lost wages
Reduced earning capacity
Testosterone lawyers hold manufacturers accountable
To recover compensation, men injured by testosterone supplements must be able to prove that the drug manufacturer is at fault.
In a "failure to warn" case, this means producing enough evidence to show that:
The manufacturer sold the drug in the usual course of its business
The drug was defective in that it was unreasonably dangerous, even when used correctly
The manufacturer did not adequately warn users of the drug's danger
The victim took the drug in the way that was anticipated
The victim's injury was directly caused by the manufacturer selling the drug without providing adequate warning
Attorneys who specialize in product liability lawsuits work with experts to prove each element and hold the manufacturer accountable.
Tips for finding a testosterone lawyer
Testosterone litigation is new and on the rise but dangerous drug lawsuits are not. When searching for a personal injury lawyer to handle a testosterone therapy claim, related dangerous drug experience is key.
Some things to look for are:
Experience representing consumers against large pharmaceutical companies. Drug manufacturers have seemingly endless resources and lawyers and an experienced personal injury lawyer knows what to expect.
Skill in litigation. There are never guaranteed results in lawsuits but a lawyer with a winning track record has proven he or she has the ability to prove the elements in a dangerous drug case.
Personal attention. A lawyer who returns phone calls and takes a genuine interest in the outcome of a case works wonders in the lives of plaintiffs going through something as stressful as a lawsuit.
Recent advances in the arena of testosterone therapy supplements
While the initial wave of testosterone therapy litigation is progressing and awaiting results, a consumer watchdog group called Public Advocate filed a petition with the FDA requesting labeling changes to testosterone supplements. The petition lobbies the FDA to require a "black box warning" on all topical testosterone supplements, including AndroGel, Axiron, Testim, and AndroDerm. Black box warnings are the FDA's most severe warning, being reserved for drugs that pose serious or life-threatening risks to users.