Testosterone Therapy & Heart Attack Risk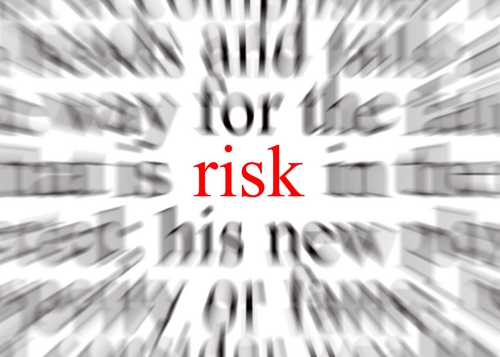 The explosive popularity of testosterone, or "Low T" therapy is now throwing Low T drugs' long-suspected ties to heart attacks into sharper relief.
The heart attack risk is higher for men taking Low T drugs to replenish testosterone levels, recent studies show—and these revelations are startling enough to prompt the FDA, Public Citizen and other concerned consumer watchdog groups to call for more serious monitoring of this alleged side effect and for stricter label warnings on testosterone therapy supplements.
Low T treatment and cardiovascular risks
In recent years, testosterone therapy prescriptions among men aged 40 and older have nearly quadrupled in just ten years' time (between 2001 and 2011), as men have turned to the treatment for relief from the natural symptoms of aging.
The industry for these drugs is going strong: men each year in America spend some $1.6 billion on testosterone therapies, from gels such as AndroGel to pills, skin patches and injections.
The most popular testosterone therapy drugs currently marketed include:
Androderm
Axiron
Androgel
Testopel
Testim
Bio-T-Gel
Fortesta
Depo-Testosterone
Striant
Delatestryl
FDA monitoring of low-T therapies continue
The FDA has required the drugs to be used only in cases where male patients have received an official diagnosis of "low T" in conjunction with an underlying medical condition such as hypogonadism (a failure of the testes to produce sperm).  This fact has not stopped doctors from liberally writing prescriptions for the drugs in borderline cases where there is no real underlying medical condition to justify the drugs' use.
How testosterone therapy causes heart attacks
Testosterone (or androgen replacement) therapy boosts reservoirs of the male sex hormone testosterone that over time, in the process of aging, become depleted.  Testosterone in men affects sex drive, bone mass, fat distribution, muscle size and strength and red blood cell production.
As a man ages and his levels of testosterone gradually decrease, he may experience one or more of the following symptoms:
Less desire for sex
Diminished erectile quality, particularly for nighttime erections
Changes in mood
Reduced intellectual and cognitive powers
Fatigue or depression
Decrease in muscle mass and strength
Less body hair
Skin alterations
Decreased bone mass/mineral density
Increase in abdominal fat mass
Testosterone replacement therapies can alleviate or eliminate such symptoms.  Just how it is that boosting testosterone levels heightens risk for heart attack is unclear—one theory is that the drugs cause greater fluid retention, contributing to greater chances of a stroke or heart attack—which is why the FDA is promising further evaluation of low T therapy drugs' cardiovascular side effects.
This caution comes on the heels of two significant recent studies that point to a clear connection between Low T supplements and strokes and heart attacks.
Patients most at risk for cardiovascular injuries
Recently, several studies have caused alarm and begged further caution about the heart attack risks posed by testosterone therapies.  The first, published in the PLOS ONE medical journal, finds that men aged 65 and younger with a prior history of heart disease face a doubled risk of heart attack in the course of testosterone treatment.  Men older than 65 also will elevate their risks of suffering a heart attack in the first 90 days of treatment.
Another study, this one undertaken by the Veterans Administration and published in the Journal of the American Medical Association, has also revealed a strong connection between use of testosterone therapy drugs and an increase in the risk of stroke, heart attack and death.  This study found that that patients with prior heart issues who undergo low T therapy have a 29 percent higher danger of experiencing a heart attack or stroke than patients not taking the drugs over a follow-up window of just over 27 months.
Even more alarmingly, a 2009 study in the New England Journal of Medicine found that a group of men on testosterone replacement therapy had four more times the number of cardiovascular problems—so many that the study had to be halted.
Other testosterone therapy side effects reported include:
Prostate cancer
Exacerbation of sleep apnea
Polycythemia (elevated red blood cell count)
Hormonal imbalances
Harm to women and kids who come into contact with the drugs
AndroGel heart attack and cardiac arrest risks and complications
Growing scrutiny around androgen replacement therapies has inevitably centered around one of the more popular drugs administered to aging men: AndroGel, a topical gel containing about 1 percent testosterone, usually meant to be administered to the upper arms and shoulders.
According to FDA Adverse Event Reports between 2002 and 2013—at least 42 heart attacks, 44 cases of pulmonary embolism, 18 cerebral vascular accidents, and 12 deaths have been linked to use of AndroGel.
And, a February 2014 Bloomberg report indicates that at least five men have filed AndroGel lawsuits against Abbott Laboratories and parent company AbbVie Inc., claiming they suffered heart attacks or strokes after using the product.
Currently sales of AndroGel top $600 million each year.
Growing litigation alleging testosterone heart attacks
These lawsuits are only the first of a growing spate of claims building against AndroGeland AbbVie Inc., and against other drug makers.  Allegations against low T therapy drug manufacturers include accounts of negligence (failing to research the full gamut of health risks associated with their product) and reckless and misleading marketing.
So far, makers of AndroGel and other testosterone drug therapies that may now become centralized as multidistrict litigation as more and more lawsuits emerge, have been mostly silent about what to expect in the way of projected settlements and assessed liability.