Talcum Powder and Ovarian Cancer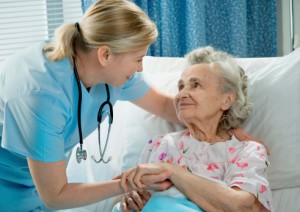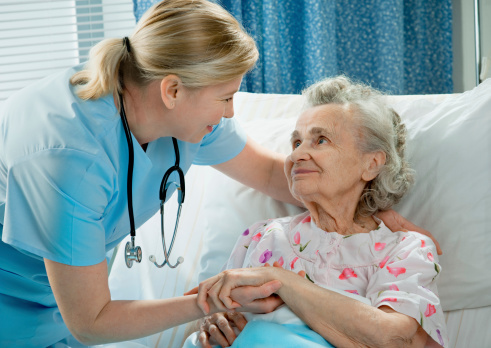 Studies conducted over the past four decades have linked genital use of baby powder and ovarian cancer.  The studies suggest that when the powder contains talc ("talcum powder"), it can be a contributing factor in the development of ovarian cancer when women use it for genital hygiene.
Johnson & Johnson, who marketed their talc-containing product Shower to Shower for feminine hygiene, has known about the studies for years.  However, the company chose not to disclose this information in their marketing or labeling of the product.
Recently, a South Dakota woman who had used the talc-based product for 30 years sued the company after she developed ovarian cancer.  A jury ruled that the genital use of Shower to Shower was a major contributing factor in the development of her illness.
The ruling in this talcum powder lawsuit will likely pave the way for more such complaints against the company. One medical professional who testified in her case against the company estimated that talcum powder use may be linked to as many as 10,000 cases of ovarian cancer per year.
Symptoms and treatment of ovarian cancer
Ovarian cancer is a kind of cancer that begins in the ovaries (the two reproductive glands in the female body responsible for producing eggs (ova) to be fertilized).  Benign ovarian tumors can be removed surgically with few problems; however, malignant tumors can metastasize (spread) to other organs with devastating results.
Symptoms of ovarian cancer may be somewhat vague and could be related to other illnesses.  They may include bloating, pelvic or abdominal pain, problems with eating or feeling full quickly, urgency or frequency of urination.  In some cases, they may also include fatigue, indigestion, back pain, pain with intercourse, constipation and menstrual irregularities.
If the illness is caught quickly and cancer is localized to the ovary, chances of survival are 93.1%.  Unfortunately, the cancer is usually only found after it has spread and the five year survival rate drops precipitously at this point.
Treatment involves surgery and chemotherapy.  In earlier stages, the cancer can be treated and sometimes cured; if it has spread widely to other organs, treatment is performed to prolong life rather than to cure.
Risk factors for ovarian cancer
Scientists are not yet clear about the causes of ovarian cancer.  However, they are beginning to understand some of the risk factors.
The following factors may affect the development of ovarian cancer:
Age:  the risk of developing ovarian cancer increases with age.
Obesity:  an excess amount of body fat that contributes to decline of overall health including cancer
Diet:  a low fat diet may reduce ovarian cancer risks
Reproductive history: woman who have never been pregnant have a higher risk of developing ovarian cancer than those who have not been pregnant.  (The risk goes down with each pregnancy and possibly with breastfeeding.)
Birth control pills:  appear to lower the risk
Tubal ligation or hysterectomy:  both appear to lower the risk
Fertility drugs:  using the fertility drug clomiphene citrate for more than a year may be connected to higher rates of ovarian cancer.
Androgens (male hormones):  woman taking drugs with androgens may increase their risk of ovarian cancer
Estrogen therapy and hormone therapy:  may, in some forms, increase the risk
Use of aspirin and acetaminophen: may reduce ovarian cancer risks
Family history of cancer: women who have a family history of ovarian, breast, or colorectal cancer may have a higher risk of ovarian cancer
Previous breast cancer: women who have already had breast cancer have a higher risk of developing ovarian cancer.
Talcum powder: some studies link ovarian cancer with talcum powder use.
Talcum powder/ovarian cancer link:  studies and warnings
One risk factor and possible cause of ovarian cancer is the use of baby (talcum) powder in the genital area.  Talc is a mineral used in baby powder to keep the skin dry.  It naturally contains asbestos, which is a cancer causing agent.  Commercially available talcum powder has been free of asbestos since the early 1970s; however, some studies conducted in that decade and later suggest that even with asbestos removed, talc-containing baby powders may cause or increase the risk of developing ovarian cancer.   These studies suggest that the risk is real, though statistically small where each individual woman is concerned.
Researchers speculate that the talc, when applied to the genitals, enters the woman's reproductive system and causes irritations and inflammation that may lead to the development of cancerous tumors.
One of the most recent and comprehensive studies compared 8,525 cases and 9,859 controls found an elevated risk of ovarian cancer for women who used genitally-applied talcum powder vs. those who did not.  There was no elevated risk for woman who used talcum powder on other parts of their bodies.  The study was published in a 2013 edition of the journal Cancer Prevention Research.
Although some organizations, such as the Cancer Prevention Organization, have petitioned the FDA to issue a warning about the link between talc and ovarian cancer, the agency has so far declined to do so.
Ovarian cancer and talcum powder: state of litigation
The first talcum powder lawsuit against Johnson & Johnson was Deane Berg v. Johnson & Johnson Consumer Companies, Inc., Case No. 4179, filed in the U.S. District Court, District of South Dakota.
In 2006, at the age of 56, Deane Berg of Sioux Falls, SD, was diagnosed with ovarian cancer.  Berg had none of the risk factors that would have raised her odds of developing the disease; moreover, three separate doctors testified during the trial that they could detect talc in the cancerous tissue.  Berg claims that she used Johnson & Johnson's Shower to Shower for 30 years.
Berg filed a suit against the company when she learned only after her diagnosis and treatment that scientific literature had established a connection the baby powder and her ovarian cancer.  The jury's decision was that Johnson & Johnson's product was indeed a "contributing factor" in her development of cancer and that the product, without a warning label to this effect, would be considered "defective."
The jury in this case did not award Berg any damages for medical expenses, lost wages, or other possible losses or injuries.  However, plaintiffs in future cases may be awarded such damages.  During the trial, a Harvard University doctor who has studied the talc and ovarian cancer connection for 30 years testified that talc was likely a contributing factor in 10,000 cases of ovarian cancer every year.  As women who have been affected by the disease and the link to talcum powder products begin to come forward with cases, the litigation against companies like Johnson & Johnson could be significant.
Legal recourse available to ovarian cancer victims
The most obvious response that women should have to the scientific findings about talcum powder dangers would be to stop using it as a drying agent in their undergarments or on feminine hygiene products.  Currently, however, there is no research supporting a risk for the use of baby powder elsewhere.
Women who suspect that talc-based products such as Shower to Shower may have been a factor in their ovarian cancer diagnosis are urged to speak to a talcum powder lawyer about filing a lawsuit to recoup damages and losses.