Hiring a Talcum Powder Lawyer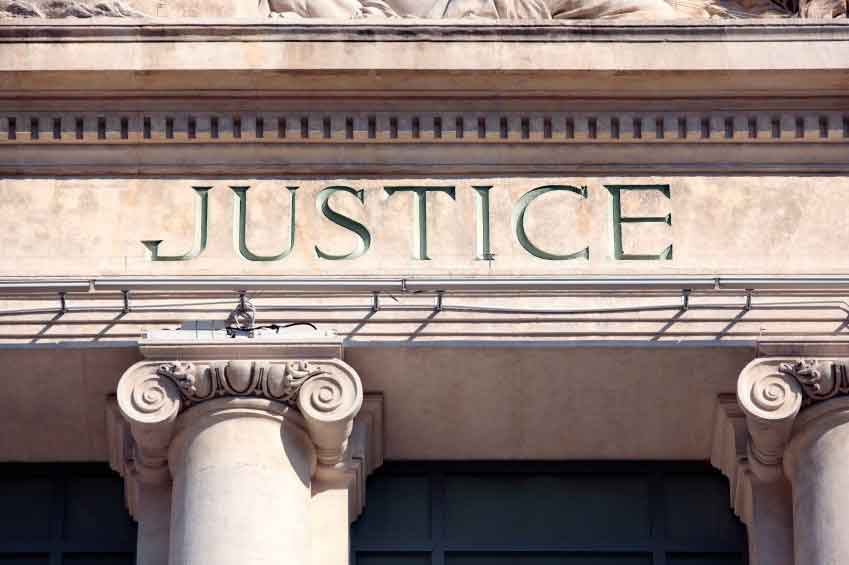 Ovarian cancer patients who believe that their cancer may be related to the use of talc-containing products, such as baby powder, are now considering hiring a talcum powder lawyer.  Studies in the past few decades, including a substantial version published in Cancer Prevention Research in 2013, have confirmed that products containing talc (or talcum powder) can elevate the risk of developing ovarian cancer if they are used for genital hygiene purposes.
The FDA has yet to weigh in on this issue; however, several organizations have petitioned it to do so.  Meanwhile, it is important for potential plaintiffs to learn all they can about hiring an experienced baby powder attorney.
Who needs a talcum powder lawyer?
The short answer to this question is "anyone who believes that he or she has been harmed through the use of a product containing talcum powder."  A woman who has good reason to suspect that she has contracted ovarian cancer due to the prolonged application of a feminine hygiene product containing talcum powder may consider bringing a personal injury lawsuit against the manufacturer of the product.  A talcum powder lawyer can represent her in such a lawsuit, making sure she receives the compensation that she deserves.
It would be a mistake to enter this litigation process without the benefit of counsel.  Many talcum powder manufacturers, such as Johnson & Johnson, are large pharmaceutical corporations with vast resources at their disposal.  They have their own teams of expert lawyers specifically dedicated to exploiting any loophole that would get them off the hook for the harm that their products may have done.  A plaintiff with little to no legal experience who chooses to represent herself would not be likely to achieve success in the courtroom.
On the other hand, an attorney experienced in product liability litigation understands how the law can best be used to the advantage of his or her clients.  Years of representing plaintiffs against large corporations means that such an attorney can anticipate what will be required in terms of documentation, evidence, and argumentation to get a client what he or she needs.
What can a talcum powder lawyer do for you?
Any client in need of representation in the area of talcum powder-related illness simply wants a lawyer who will make sure he or she gets deserved compensation.  But the ways in which a lawyer can make this happen can be broken down more specifically.
An experienced baby powder attorney will:
Gather all necessary documentation regarding a client's medical records and all evidence connected to research, development, and marketing of the talcum powder-containing product in question.
Locate any expert witnesses who may be needed to present significant medical evidence in court about  the disease causing capacities of the product or any knowledge that the defendant may have had of their product's harmful properties.
Construct a watertight argument regarding the defendant's liability for the injuries done to his or her client through the product in question.
Partner effectively with other attorneys as part of a larger litigation process such as a multidistrict litigation (MDL) designed to more efficiently represent large numbers of clients with similar complaints against the same defendant.
Negotiate with the defendant in order to procure a significant settlement amount for his or her client's injuries.
Argue the case before a jury, if necessary.
Handle all necessary paperwork and "red tape" in a timely fashion.
Provide support for his or her clients in a way that takes the legal burden off of their shoulders at a time when they should be concentrating on fighting for their health.  No one should have to worry about legal  issues at a time like this. It is only right that a talcum powder lawyer who knows his or her business should be the one to handle the complexities of the law for a client at this time.
Common allegations raised by talcum powder attorneys
Product liability attorneys filing lawsuits on behalf of their clients allege that products containing talcum powder have the potential to cause certain types of cancers, particularly ovarian cancer.  Such powders are marketed as safe, including for feminine hygiene use, when there is in fact evidence that the products elevate the risk of ovarian cancer when used in precisely this fashion.  Moreover, attorneys allege that companies such as Johnson & Johnson knew that products such as Shower to Shower posed such a risk but included no warning labels to this effect on the products.  Defendants are therefore accused of producing a dangerous and defective product that is marketed fraudulently.
What compensation can an attorney secure for clients?
Lawyers are working to procure just compensation for their clients.  Eligible plaintiffs are those whose ovarian or other cancer can be linked to the regular use of talcum powder containing products that have no warning labels concerning such risks.  Attorneys negotiate settlements with the defendant or win jury awards to compensate plaintiffs for the injury that they have suffered due to the use of a talcum powder product.
Compensation may be available for the following injuries or losses:
Medical expenses, past or future
Lost wages or earning potential
Pain and suffering
Loss of consortium
Wrongful death (in cases of lawsuits filed with respect to a deceased family member)
The precise amount of compensation may vary depending on the medical and legal details of each case.
Finding the right talcum powder lawyer
It is important for a plaintiff to find the right talcum powder lawyer to represent her.  If the answer to any of these questions is "no," then a plaintiff should keep looking until she locates the right lawyer:
Do I connect with this attorney on a personal level?  A talcum powder lawsuit will likely deal with issues of a sensitive, personal nature and it is important that a plaintiff be comfortable with her attorney.
Are you sure that the attorney with whom you are consulting will represent you?
Does this attorney have experience dealing with large pharmaceutical corporations?  Johnson & Johnson and other major companies have experienced teams of attorneys ready to represent them.
Does the attorney have a record of procuring substantial settlements or jury verdicts in cases comparable to yours?
Does the attorney work on contingency (meaning that he or she will only charge a fee if the case is successful)?
Can the attorney present reasonable and clear expectations in terms of possible outcomes or challenges?
Does the attorney communicate clearly and in a timely fashion?
If you are looking for a baby powder lawyer to represent you in upcoming litigation, don't settle for second best.  Make sure that you find the right attorney for you.
Litigation involving ovarian cancer and talc-based products
Lawyers representing talcum powder plaintiffs have already won a major victory.  In Deane Berg v. Johnson & Johnson Consumer Companies, Inc, the jury found for the plaintiff, who alleged that she had contacted ovarian cancer after using the company's Shower to Shower product for over 30 years, concluding that the product was indeed a "contributing factor" in her development of cancer and that the product was "defective" without a label warning of the risk of ovarian cancer.
An expert in the plaintiff's case testified that as many as 10,000 women may have developed ovarian cancer in connection to talcum powder products and many are expected to file suits in the near future.