Hiring a Qualified GranuFlo Lawyer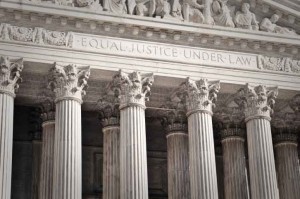 For thousands of dialysis patients injured by Fresenius Medical Care products, their first inkling of liability came after the 2012 Granuflo and Naturalyte recall. Improper doses of these dialysates had been linked to an increased risk for cardiovascular injury and sudden death, prompting federal regulators to implement a Class I recall – the FDA's most serious. Since then, the number of product liability and wrongful death claims against Fresenius has risen substantially, and now total more than 1,500, with new lawsuits trickling in every month.
Granuflo lawyers continue to evaluate new complaints brought by patients who suffered cardiac arrest, stroke, or other adverse health reactions after receiving treatment with Fresenius acid concentrates. Internal documents from the company indicate that it not only knew of increased risks associated with Naturalyte and Granuflo, officials failed to educate their own personnel on the proper use of the dialysates for nearly a decade and failed to inform outside clinics about the potential for metabolic alkalosis, heart attack and death.
Plaintiffs argue that Fresenius should be held accountable for failure to warn, negligence, fraudulent concealment, breach of warranties and strict products liability, and hope that their attorneys can recover fair compensation for their physical, emotional and financial hardships.
Those who have suffered from dialysis injury, including metabolic alkalosis, cardiac arrhythmia, cardiac arrest, hypoxemia, hypercapnia, or stroke may be entitled to monetary damages with the aid of a skilled product liability attorney experienced in Granuflo litigation.
What a Granuflo attorney can do for you
To more efficiently process the growing number of Granuflo and Naturalyte lawsuits filed in states throughout the country, all federal cases were coordinated in the U.S. District Court in Massachusetts as multidistrict litigation.
MDL No. 2428: In Re: Fresenius Granuflo/Naturalyte Dialysate Products Liability Litigation is well underway, with protocols being made for bellwether case selections.
When choosing a Granuflo lawyer to handle your claim, it's important you select one who is familiar with mass tort proceedings involving pharmaceutical products and defective medical devices. Your attorney must be able to work with defense legal counsel on both the federal and state level, and keep you abreast of all processes in the event your case is transferred to MDL for pretrial matters.
A knowledgeable product liability lawyer can help you with:
MDL and consolidated litigation: More than 1,500 complaints are currently centralized before U.S. District Judge Douglas P. Woodlock. Your attorney will keep you updated with pertinent Granuflo MDL news and pretrial motions should your case be removed as a tag-along action.
Effectively fight Big Pharma: Fresenius Medical Care is the world's largest integrated provider of dialysis products and likely has no intention of admitting wrongdoing or liability. As with most multi-billion dollar pharmaceutical giants, FMC comes with an arsenal of highly-credentialed defense attorneys. Your lawyer will have the financial resources and legal expertise to take on such companies.
Handle all pre-trial matters and discovery: A veteran product liability lawyer will take care of all pre-trial matters, such as collecting evidence during the discovery process, deposing expert witnesses and other essential duties.
Secure maximum compensation: If Fresenius attempts to settle claims out of court, your Granuflo lawyer can negotiate the best settlement on your behalf. If the offer is too low, your attorney may advise you to take your case before a jury.
Qualities to look for in a Granuflo lawyer
To ensure the most positive outcome in your Granuflo or Naturalyte injury case, it's wise to choose legal representation not based on their present caseload, but on their track record going up against Big Pharma. Does the firm have a proven history of procuring multi-million dollar verdicts and settlements for their clients? Does your lawyer have substantial experience trying cases against drug manufacturers or negotiating out-of-court settlements? These are all important factors to consider before retaining your own legal counsel.
Claimants have a lot to gain with a seasoned lawyer, as litigation can help recover losses associated with past and future medical expenses, lost income, ongoing therapies, diminished earning capacity, as well as emotional trauma and other non-economic damages.
Why put your financial future in jeopardy with a novice? Look for an attorney who is well-versed in all kinds of pharmaceutical litigation.
Follow these vital tips when deciding on your Granuflo attorney:
Experience is paramount: Ask to see their record of previous cases against major drug manufacturers.
Ease of communication: Your past medical records and other intimate details of your life will become matters of daily discussion with your attorney. Make sure you're entirely comfortable sharing this type of information and that your lawyer listens and respects your time.
Legal fees are contingent: Most respected personal injury and product liability attorneys operate on a contingent-fee basis, meaning you only pay for legal services if a settlement or court award is recovered on your behalf. With this system, there are no hourly fees and your attorney's payment will be deducted from whatever compensation you obtain.
Extensive trial experience: In the event that settlement negotiations with Fresenius never materialize, you want a lawyer who has ample experience going before a jury. Since Granuflo litigation is still in its early stages, your attorney must have prior dangerous drug trials under his or her belt.
Naturalyte and Granuflo litigation status
Fresenius dialysis lawsuits pending under MDL No. 2428 continue with pretrial proceedings. Both sides have started the process of selecting and scheduling bellwether cases, which are the first trials to go before a jury. As of mid-2014, it has yet to be determined when these initial representative lawsuits will go before a jury. The defense team has proposed the first case be heard in August 2015, while the plaintiffs' committee has suggested early 2016.
The outcome of these first Granuflo injury cases may portend how jurors will respond to testimony and evidence that is common to thousands of plaintiffs. Among the most common allegations are that the defendant withheld knowledge of the risks of serious Naturalyte and Granuflo side effects, and failed to alert the FDA of health concerns including heart attack and sudden death.