GranuFlo & NaturaLyte May Cause Heart Attack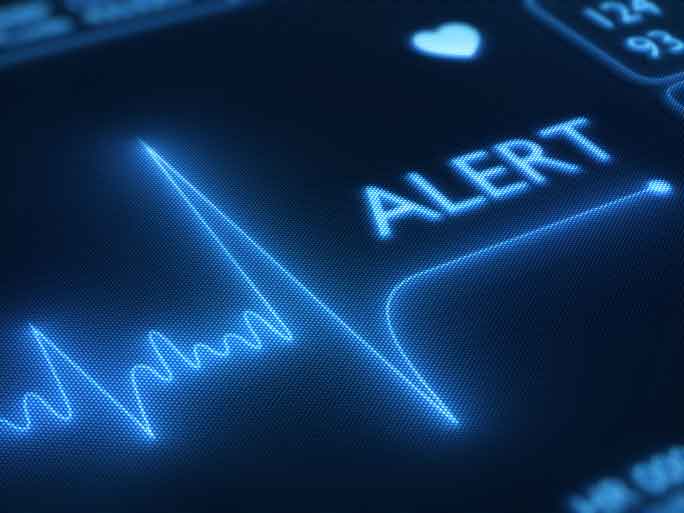 It's unconscionable when trusted medical corporations fail to warn patients about risks associated with their products. Yet, Fresenius Medical Care, manufacturer of GranuFlo and NaturaLyte dialysis products, did just that when data from their hemodialysis centers revealed that 941 patients experienced cardiac arrest after receiving their product in 2010. In fact, the risk of cardiac arrest was six times higher among patients with high bicarbonate levels.
Despite this news, the company continued to aggressively market GranuFlo and NaturaLyte. Instead of alerting all doctors and patients of dosing problems, they circulated an internal memo in November 2011 that simply stated: "the issue needs to be addressed urgently." To cover their tracks, their made a quiet label change to reflect new dosing standards; but for the many people who died, it was already too late.
It is estimated that a third of the 400,000 Americans on dialysis are treated with GranuFlo or NaturaLyte, including 125,000 patients in clinics that are not owned by Fresenius Medical Care. These patients were all unnecessarily put at risk because Fresenius felt the data "was not in a condition for general consumption."
"Personally, I'm troubled by the fact that Fresenius, on its own initiative, didn't notify its entire customer base of this particular concern," Steven Silverman, the FDA's director of compliance for medical devices, told the NY Times. "Candidly, I just think it's bad business and not in the interest of public health to sit on information about risks."
How does Granuflo & NaturaLyte cause heart attacks?
When the kidneys fail, dialysis clears toxic waste, salt and excess water from the patient's blood. Part of this process involves neutralizing acid in the blood by providing an alkaline substance called bicarbonate. The report found that doctors were not accounting for the additional bicarbonate in GranuFlo when determining how much bicarbonate to give patients.
According to the NY Times, GranuFlo and NaturaLyte contain more bicarbonate than competing products. As a result, the excess bicarbonate can contribute to a metabolic condition known as metabolic alkalosis.
Metabolic alkalosis can cause:
Low blood pressure
Low blood oxygen
Low blood Potassium levels
Cardiac arrhythmia
High levels of Carbon Dioxide in the blood
Often times, these conditions lead to serious adverse events like heart attack and death.
Who is at risk for a GranuFlo heart attack?
While anyone can suffer a GranuFlo heart attack, certain individuals are said to be at an increased risk.
Risk factors for a heart attack while being treated with GranuFlo & NaturaLyte include:
Older patients
Smokers
Stressed patients
Hypertension sufferers
People with high cholesterol
Diabetics
Obese individuals
Users of illegal drugs
People with family history of heart attacks
The FDA warned health care providers that pre-dialysis serum bicarbonate levels equal to or greater than 27 mEg/L causes an increased risk of fatal heart attack.
FDA warns patients of dialysis heart attack risk
The FDA announced an official GranuFlo and NaturaLyte recall in June 2012 after the Fresenius memo became public. They warned doctors that these two products contain an ingredient that increases the likelihood of heart arrhythmia, low blood pressure, heart attack, and death.
The FDA recommends that health care providers:
Pay close attention to pre-dialysis serum bicarbonate levels
Review the dialysate acid concentrate labeling before prescribing additional components
Be aware that levels of acetate, citrate and acetic acid vary by product and manufacturer
Discuss lab results with patients
Due to the risk of Granuflo & Naturalyte side effects, the FDA gave the recall a Class I status, indicating that the product carries a "reasonable probability of serious adverse health consequences or death." Since then, the number of dialysis lawsuits have skyrocketed.
Granuflo heart attack lawsuits more than double in a month
According to the Judicial Panel on Multi-District Litigation, plaintiffs across the country filed 650 GranuFlo lawsuits as of March 13th, 2014. One month later, there were 1,570 Fresenius dialysis lawsuits consolidated in federal MDL #2428.
Some of these plaintiffs include:
Betty Lemmond of Alabama who lost her husband, Dizzy, a few months after he underwent dialysis at a Fresenius clinic.
Waddell Bishop whose mother, Francis, suffered a fatal heart attack after dialysis treatment.
Tanzella Leary who seeks over $75,000 in damages after her husband suffered a GranuFlo heart attack in 2011.
Emma Hernandez of Lubbock, TX whose husband died of a dialysis heart attack two days after his January 2011 treatment.
Carlos and Silvia Duarte who filed after Silvia suffered a non-fatal heart attack in 2011.
Judge Douglas P. Woodlock is presiding over the cases in the U.S. District Court of Massachusetts. The bellwether trials were selected on March 28th, 2014, but the court has not yet announced when those trials will officially take place. These early trials may signal that a large mass tort settlement is imminent or the cases may be remanded back to state courts for individual hearings.