Talcum Powder Blamed for Deaths in Recent Lawsuit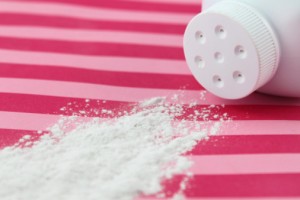 Defendants Johnson & Johnson allegedly ignored the link between long-term talc powder use and ovarian cancer, claims a new joint lawsuit filed by 10 plaintiffs.
The plaintiffs include six families of women who lost their lives to ovarian cancer that was allegedly caused by the long-term use of talc for feminine hygiene purposes. The complaint was filed on June 1, 2016 in the California Superior Court in Santa Clara County.
Joint talcum powder lawsuit
The plaintiffs include the family of Queen Esther Holcomb, who lost her life in June of 2014 to ovarian cancer. Plaintiff Lyn Killian Roseman, a resident of California, was diagnosed with ovarian cancer in 2000 and had regularly used the defendants' hygiene products. Plaintiff Cedric Hunt, the executor of the estate of Evelyn Hunt and a resident of Texas, joined the lawsuit after the decedent lost her life in June 2014.
Other plaintiffs include the families of Nancy Gustavson, Carol Pfeiffer, Carolyn T. Johnson, and Lorene G. Hepworth. They have all demanded that Johnson & Johnson be held liable for wrongful death. Valerie Lombardi, Linda Wong-Farenbaugh, and Malea Daughton are the other plaintiffs who have been diagnosed with ovarian cancer following extensive talc powder usage.
Ovarian cancer linked to long-term talc use
The lawsuit claims that talc powder has the potential to migrate from the exterior genital region through the vagina to the ovaries, where it is possible that ovarian cancer might develop. The plaintiffs allege that J&J knew about the link between talc powder and ovarian cancer, yet failed to issue warnings to consumers. The plaintiffs further allege that the defendants continued to market their baby powder products to women for after-shower use around the genital region. Some documents claim that the defendants' marketing tactics were geared specifically toward this demographic, despite the alleged lack of warning about the potential health risks.
This latest talc powder lawsuit points to studies that demonstrate a possible link between the life-threatening disease and the product. In 1971, Dr. W.J. Henderson published a study that suggested this link existed. The first epidemiological study on this topic was conducted in 1982 by Dr. Daniel Cramer. The results suggested that talc powder use in the genital region could increase the risk of ovarian cancer by as much as 92 percent. This study prompted a visit to Dr. Cramer's lab by Dr. Bruce Semple of Johnson & Johnson. At this meeting, it is said that Dr. Cramer advised Dr. Semple to place a warning on the talc powder products. This warning was not placed.
Large verdicts awarded in talcum cancer lawsuits
This joint lawsuit is the latest to join the ongoing litigation efforts against Johnson & Johnson. To date, two lawsuits have already gone to trial in Missouri state court, resulting in multi-million dollar verdicts against the company.
Earlier in 2016, a St. Louis jury ordered the embattled company to pay $72 million to the family of a woman who had died from ovarian cancer. Just a few weeks later, a different St. Louis jury found in favor of plaintiff Gloria Ristesund and ordered J&J to pay $55 million in damages.