Couple Files Lawsuit Alleging Severe Complications with Androgel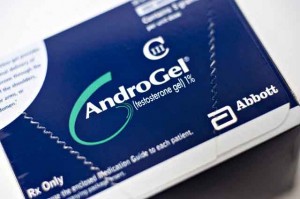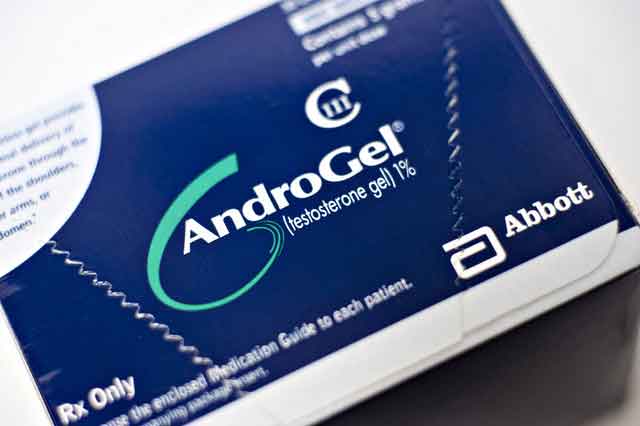 On September 30, 2015, a husband and wife filed their complaint in the ongoing Testosterone Replacement Therapy Products multidistrict Litigation (MDL) against drug makers including AbbVie, Eli Lilly, Pfizer, and several others. These cases, which have been consolidated before Judge Matthew F. Kennelly of the U.S. District Court for the Northern District of Illinois, allege severe and life-threatening side effects caused by testosterone therapy drugs including Androgel, Axiron, Fortestra, and several other topical products.
These drugs have been recently prescribed in record numbers to treat the symptoms of a condition labeled by drug makers as "low-T" – which many experts opine is a term coined by companies to encourage men to seek treatment for symptoms typically associated with the general process of aging.
Plaintiff alleges severe side effects
According to the details of the plaintiffs' short-form complaint, the husband was prescribed Androgel in April, 2012 and ceased using the product in November, 2012 after suffering from acute inferior myocardial infarction – or, a massive heart attack. As a result of this event, the husband is seeking compensation for actual and general expenses allegedly caused by the use of Androgel, while his wife is seeking compensation for loss of consortium caused by her husband's major medical setback.
The plaintiffs raise the following causes of action against AbbVie, Inc. & defendants:
Failure to warn consumers as to the dangers of Androgel
Defective design
Negligence
Negligent misrepresentation
Breach of implied warranties
Fraud
Redhibition
Violations of consumer protection laws
Unjust enrichment
In addition, the couple is seeking punitive damages in their AndroGel lawsuit, a measure typically reserved for the most egregious and/or reckless misconduct.
Problems with testosterone therapy
Also known as Androgen Replacement Therapy (ART), Testosterone Replacement Therapy (TRT) has come under fire recently following thousands of severe medical issues associated with the procedure. Historically, TRT was reserved for men whose reproductive systems did not produce enough testosterone to maintain normal levels. These patients generally suffered from a traumatic injury, testicular cancer, or some other underlying medical condition impeding the production of the hormone.
However, in recent years, drug companies have begun marketing TRT drugs to treat the onset of symptoms not necessarily associated with an underlying condition, including weight gain, lethargy, low libido, and other effects considered part of the normal aging process.
In March, 2015, the Food and Drug Administration issued a Safety Communication concerning the labeling of TRT products, and cautioned against the use of such products to combat the signs of aging. In that communication, the FDA required manufacturers to amend labels to properly communicate to patients that TRT drugs are meant to be used in those with a serious underlying condition, and that the drugs could cause an increased risk of stroke or heart attack in certain patients.
More specifically, the FDA reiterated that TRT drugs are approved only for men who suffer from "disorders of the testicles, pituitary gland, or brain that cause a condition called hypogonadism."