Testosterone Injury Lawsuits Approach 2,000 Mark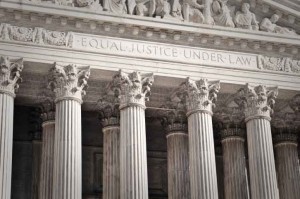 The number of product liability complaints regarding testosterone replacement therapy continues to skyrocket, with allegations that the products caused heart attacks, stroke, and debilitating blood clot injuries. Men who took supplements such as Axiron, Testim and Androgel are seeking fair compensation and justice through the legal system, based on counts of strict liability, failure to warn and negligent misrepresentation.
As of July 15, nearly 2,000 testosterone injury lawsuits are pending as part of multidistrict litigation (MDL), according to a recent case list released by the JPML.  Judge Matthew Kennelly is overseeing the growing caseload, which is presiding in the US District Court for the Northern District of Illinois. The complaints, while brought against several testosterone therapy manufacturers, all contain common allegations and issues of fact.
MDL 2545 was established in June of 2014 to better manage pre-trial processes in similar federal cases. By centralizing pretrial motions and pertinent discovery proceedings, both plaintiffs and defendants save time and money, and fewer burdens are placed on the courts.
1,975+ testosterone therapy lawsuits filed
Marketed as "Low T" supplements, testosterone replacement therapy has become a multi-billion dollar industry in the United States, but increasing concern has been raised about the drugs' side effects and rampant over-prescription. The New York Times reports that one in every four men who take testosterone gels, pills or patches never had blood work to test for hypogonadism, the only condition for which the products are FDA-approved.
In fact, Low T supplements have evolved into a sort of lifestyle drug, fueled by an aggressive, and arguably, misleading marketing campaign by companies such as AbbVie, Inc. Men who are experiencing the normal effects of aging and dwindling hormone levels (fatigue, lower sex drive, decreased muscle mass) were swayed by promises of this novel treatment that could help patients reclaim their youthful energy and vigor.
However, post-market studies and reports have demonstrated that testosterone therapy may carry an increased risk of deep vein thrombosis (DVT), pulmonary embolism, cardiovascular injury and stroke. Plaintiffs now argue that the defendants marketed their products to the general public without proper warnings of blood clot and heart attack risks.
Claimants involved in MDL 2545 allege that the defendants essentially created a fake disease – "Low T" — and sales representatives promoted off-label use without adequate warnings of inherent dangers.
Low T drug lawsuit updates
In a recent joint status report submitted on July 17, the Plaintiff Steering Committee has requested that AbbVie continue production of custodial files in the coordinated litigation, claiming the company has only submitted one custodial file on July 10. AbbVie asked that plaintiffs give a proposed time frame by August 15 for beginning the first 10 depositions. Both parties are also reviewing a defense fact sheet, which plaintiffs say should contain all call notes. These notes "will describe the conversations and communications by and between AbbVie drug sales representatives and the thousands of doctors that prescribed AndroGel." AbbVie counters that producing call notes across all cases will be a laborious and time-consuming undertaking, and the results should have no bearing on choosing cases for bellwether trials.
Bellwether trials are representative cases chosen from the mass litigation, selected by both parties. At least eight AndroGel lawsuits involving blood clot related complications and 8 heart injuries will be selected by October 31 of this year. Six of these cases are scheduled to go before a jury by March, 2016. The outcomes of these early cases may help predict whether settlement negotiations are likely to take place.